OPINION: With oil prices approaching the $100-per-barrel threshold again, exploration activities are beginning to gain a new momentum around the world.
The latest seismic imaging tools mean that risk and reward are more calibrated than in the golden eras of wildcatting.
New offshore provinces in Guyana, the East Mediterranean and Namibia have thrown up big new resources with attractive characteristics from the point of view of commercial returns and driving down carbon intensity.
But challenges on the much vaunted Guyana-Suriname basin show that hydrocarbon exploration remains the ultimate risk business, where secrets are not readily yielded up, even to the best seismic technology.
In the case of Suriname, anomalies in the seismic data appear to be hampering progress on Block 58, where nearly three years have passed since Apache Corporation, now APA, found what seemed, at first, to be a world-class oil and gas resource with the Maka Central-1 wildcat.
TotalEnergies farmed in and took over the operatorship of Block 58, but a final investment decision on a mooted floating production unit has been repeatedly postponed despite eight follow up wells, most of which were described as discoveries.
A high gas-to-oil ratio seemed to be the main problem at first, due to limited demand for gas in a remote region, but concerns about a lack of correlation between well and seismic data may be more troubling.
Soaring oil and gas prices and mean it is unlikely that TotalEnergies and project partner APA will turn their backs on Block 58 any time soon.
But as the drilling programme stretches on, talk of a fast-track march to a floating production, storage and offloading unit has faded.
"Block 58 is still an exploration story," a top executive with one of the leading floating production companies told Upstream last week.
Back on the block
TotalEnergies is no stranger to this region. A decade ago, Total was pursuing what was thought to be a ground-breaking play in neighbouring French Guiana.
Tullow Oil's Zaedyus-1 find was hailed as the play-opener there, persuading Shell to make a major move for the asset, taking over as operator.
Four $200 million dusters poured cold water on these ambitions, amid complaints the geology in the region made it very difficult to work out whether a reservoir was charged with hydrocarbons.
TotalEnergies made its own effort in French Guiana in 2019 with the Nasua-1 wildcat but the well was a duster.
Geologists have tracked migrations from Venezuela's prolific Maturin source rocks, most notably in the La Luna formation, but ExxonMobil's spectacular discoveries on Guyana's Stabroek block are still the standout success east of Venezuela.
TotalEnergies' difficulties on Block 58 mean the jury is still out on whether the geological constellation Stabroek is in fact a one-off.
Shell wildcat
Shell is back on the scene again after acquiring the rights to Suriname's Block 42 from US independent Kosmos Energy in late 2020.
Kosmos gave up on the block after drilling the Pontoenoe-1 wildcat in 2497 metres of water, but Shell has targeted the ultra-deepwater Zanderij-1 prospect with targets in Santonian-age formations.
The well was spudded on 18 August, using the drillship Maersk Voyager, but it is a tight hole so far.
The Brazilian side of this fascinating oil trend will be tested again soon, with state-controlled Petrobras expecting to spud a landmark wildcat in the Foz de Amazonas basin later this year.
TotalEnergies will be watching with more than a passing interest there too.
The French company operated 12 blocks in the Foz de Amazonas basin but ended up pulling out after a frustrating and unsuccessful wait for licensing permits.
Guyana round
Guyana will play its own part in evaluating how much these oil riches are confined to the Stabroek block.
The challenges being faced in Suriname and indifferent results so far on the Canje and Kaieteur blocks mean Guyana will do well to offer some attractive incentives if it wants to see some serious drilling outside of Stabroek.
(This is an Upstream opinion article).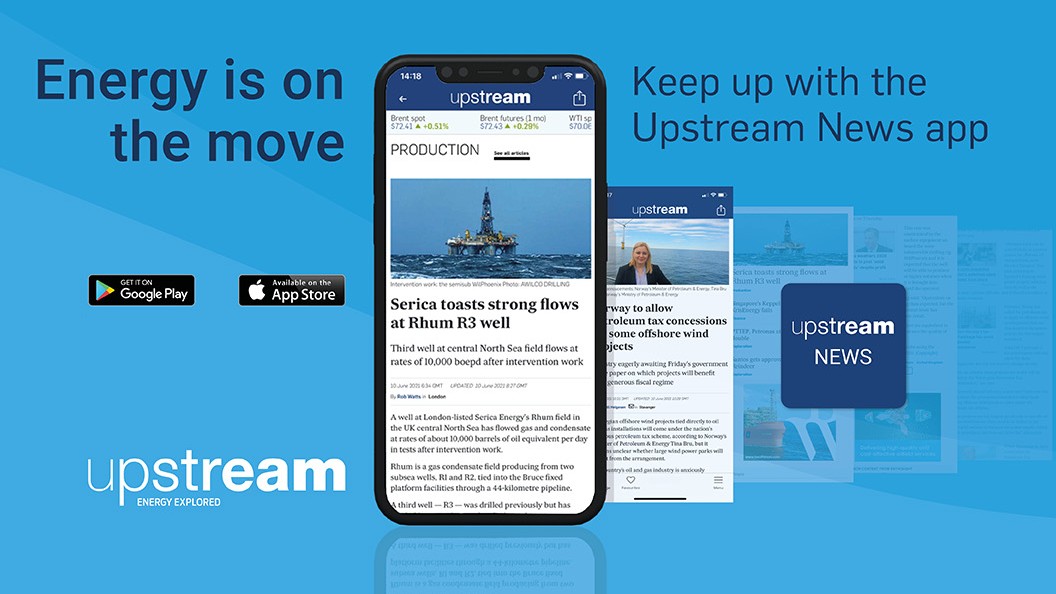 Stay a step ahead with the Upstream News app
Read high quality news and insight on the oil and gas business and its energy transition on-the-go. The News app offers you more control over your Upstream reading experience than any other platform.