Viviana Coelho, Petrobras executive manager of climate change, is at the centre of the Brazilian company's efforts to reduce its greenhouse gas emissions and contribute to the energy transition.
And transition is a word that Coelho understands very well, as her professional and personal journeys are marked by transformations that took her through two continents, as well as into a prominent role at Brazil's largest corporation.
Coelho's Portuguese parents migrated from Europe to Africa and she was born in Angola in 1973, just before a 26-year civil war erupted in the country and sent her family into turmoil.
"The situation in Angola became unbearable with the war, so my parents decided it was time for another change and we moved to Brazil when I was still a toddler.
"All that transition is part of my formation as a human being," she says.
Coelho made the most out of the opportunity to grow up in Brazil, and when the time came to choose a career she picked two different majors to study simultaneously.
Connection
She graduated in 1993 in chemical engineering, at the Parana branch of PUC University, and biology at the state's Federal University.
"I had a perception that this connection between nature sciences, engineering and biotechnology would be a very interesting area for the future," Coelho explains.
"I was very interested in health and genetics, so I ended up entering the environmental sector. When I graduated, I opted for this career in innovation and sustainability."
In 1994, Coelho began working as a consultant in engineering and environmental services, attending dozens of clients and assisting on mergers and acquisitions.
"One of the most fascinating jobs I did while providing consultancy was spending 20 days on a boat visiting isolated communities in the heart of the Amazon, which is place where you can really feel the nature. It was an amazing experience," she recalls.
Coelho joined the ranks at Petrobras in September 2002 as an environmental engineer, initially working to improve the sustainability performance of the company's refineries to make them cleaner and more efficient.
"From there I made the transition to corporate supply, which on top of refineries also included work on pipelines, transport and marketing. I started as downstream environmental co-ordinator and after a couple of years I was promoted to downstream environmental manager," she adds.
In 2008, Coelho took on a new challenge and became environmental manager at Petrobras' research and development centre, Cenpes. She continued to climb the corporate ladder and in 2011 moved to the post of general manager of gas, energy and sustainable development at Cenpes.
Coelho says: "I was dealing with renewable energies and nanotechnology at a time Petrobras carried out a major restructuring in the way it dealt with R&D projects."
Since November 2020, she has been Petrobras' face for addressing climate-change issues and is responsible for establishing all the company's metrics related to the energy transition.
Petrobras plans to invest $2.8 billion by 2026 to reduce and mitigate emissions, including $248 million to create a decarbonisation fund to develop solutions, perform studies and help implement projects.
"Prior to my appointment to the role of executive manager of climate change we had a timid communication of what we were doing, but now it has become a key area within Petrobras and I am very proud of this," she says.
Primary energy
"Oil and gas accounts for more than half of the primary energy in the world and for more than 40% of emissions, so it is an area of great external demand, becoming a competitiveness factor and an ethical requirement for companies."
Petrobras has a committee of more than 20 executives to discuss health, safety and environment which, according to Coelho, allows her to interact with all the company's businesses.
Coelho says: "It is a whole cultural transformation. I feel pressured in a sense that energy transition and decarbonisation of such a capital-intensive industry that involves huge assets is not something simple".
In parallel to handling such an important topic at Petrobras, Coelho is now considering a more personal journey to reconnect with her African routes.
She visited Luanda a few years ago to participate in a seminar, returning to her motherland for the first time since leaving Angola, and felt a strong connection.
"When I left Angola I was very small and did not remember anything but for some reason when the plane landed at the airport I started to cry," she remembers.
"It was something very different. It was the sort of connection I had when I was working in the Amazon. The air, the land… they are different in Africa. Angola spent many years in civil war so it was hard to return sooner."
Coelho dreams of filming a documentary about her family life and her grandfather's journey from Portugal after World War I to set up a business in Angola.
"It is part of who I am to understand that everything in life is ephemeral. My family has three generations of migrants. You can easily lose everything. However, you can get back up on your feet if you have knowledge, kindness and perseverance."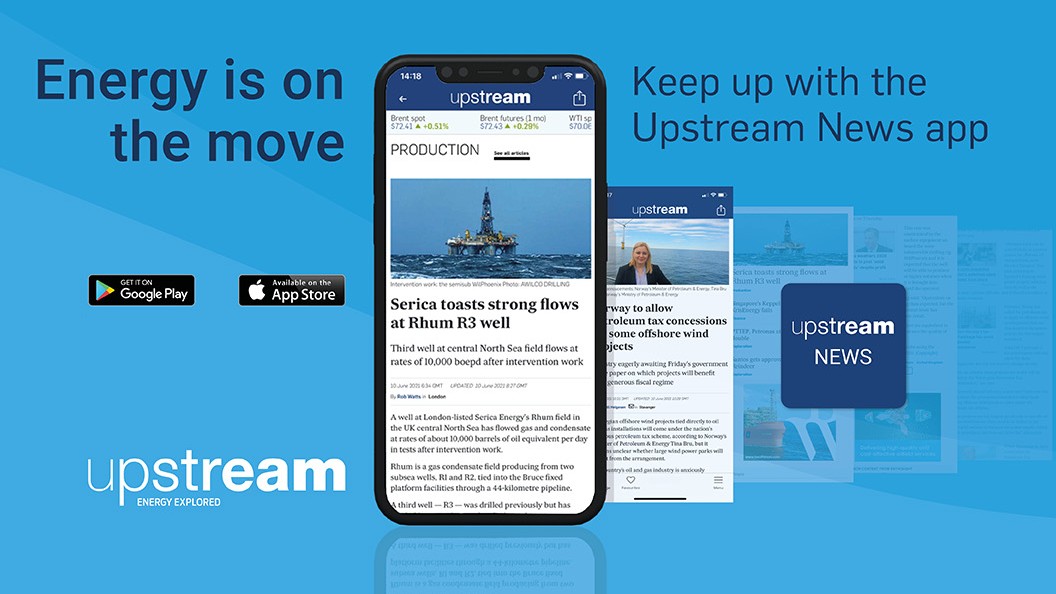 Stay a step ahead with the Upstream News app
Read high quality news and insight on the oil and gas business and its energy transition on-the-go. The News app offers you more control over your Upstream reading experience than any other platform.