P&O Maritime Logistics chief executive Martin Helweg believes the offshore support vessels (OSV) sector is set for an upturn, spurred by increased spending by the Middle East's national oil companies and demand from the offshore renewables industry.
Helweg, who steered Dubai's DP World-owned P&O Maritime Logistics through the challenges of the Covid-19 pandemic in 2020, remains optimistic about the future of the oil and gas industry and the crucial role to be played by the offshore logistics sector.
He says that as vessel utilisation picks up globally, led by strong demand from national oil companies, and as vessel capacity remains restricted, the offshore support sector is poised for sizeable growth.
"In our segment, you will see the vessel [day] rates go up because all of a sudden they're looking at it saying there's actually not enough capacity. And at the same time, you have the renewables sector that is kind of floating out there," he says.
Helweg believes that, even as the renewables industry continue to grow, also creating opportunities for the OSV industry, the oil and gas industry will continue to play a dominant role in the sector.
"I think oil and gas will be here for quite a while. And certainly for quite a few investment cycles," he says.
As the offshore logistics support sector prepares for a buoyant market ahead, Helweg recalls the impact on the industry of the Covid-19 pandemic, with oil demand plummeting across the globe.
Financial burden
He says several operators bore the financial burden as charter rates and vessel utilisation declined worldwide, with huge oversupply in the market.
However, Helweg adds that P&O was able to weather the storm due to its strategic long-term view.
"We were certainly affected but we're not as badly hit as our competitors because we've always had — and still have — a strategy of taking long-term views," he says.
Helweg's strategy of engaging in multiple long-term contracts for P&O's vessels, led by multiple state oil companies and private sector international players, yielded positive results for the operator even when oil prices touched historic lows.
P&O now operates more than 400 offshore vessels across six continents, with the Middle East continuing to be its key strategic market.
Almost 60% of the company's business comes from the offshore vessels market, catering to the oil and gas industry and the renewables sector.
Middle East state-owned giants including Saudi Aramco, Abu Dhabi National Oil Company (Adnoc) and QatarEnergy are among P&O's key clients, as well as international supermajors such as BP, Chevron, Shell and TotalEnergies.
Helweg believes the industry's future belongs to the Middle East state players, which continue to invest billions of dollars on increasing their production capacities and developing upstream assets.
The newbuild industry for OSVs remains tepid, due to concerns surrounding long-term visibility in the sector.
"No one is building vessels in our segment. No one is because while the rates are there, and the utilisation is there, no one believes or has sufficient security that the duration will be right," he explains.
Newbuild revival
However, Helweg sees light at the end of the tunnel and firmly believes that the national oil companies could lead a newbuild revival six to eight months down the line.
Helweg, who hails from Denmark, is a shipping industry veteran, having spent more than two decades in the sector across multiple roles.
He believes the shipping industry is a great enabler, providing global connectivity, even during the most challenging times such as the coronavirus pandemic.
For more than 15 years, Helweg worked with Danish vessels contractor Svitzer in several locations around the world including the Americas, Africa, the Middle East and Asia.
In 2017, he joined Topaz Energy & Marine, which later merged with DP World-owned P&O Maritime, creating an OSV giant in the Middle East.
Helweg has since led a transformation at P&O, making it one of the most agile and prominent regional players in the sector.
Helweg holds a Bachelor's degree in Economics from the Copenhagen Business School and he later studied a Masters of Business Administration in investment and finance at the same institution.
"I always saw economics and finance as a stepping stone into something else and into a general management role," he says.
Helweg is a passionate football fan who has thoroughly enjoyed playing the game since childhood and recently visited Qatar to cheer on his home team Denmark in the 2022 World Cup.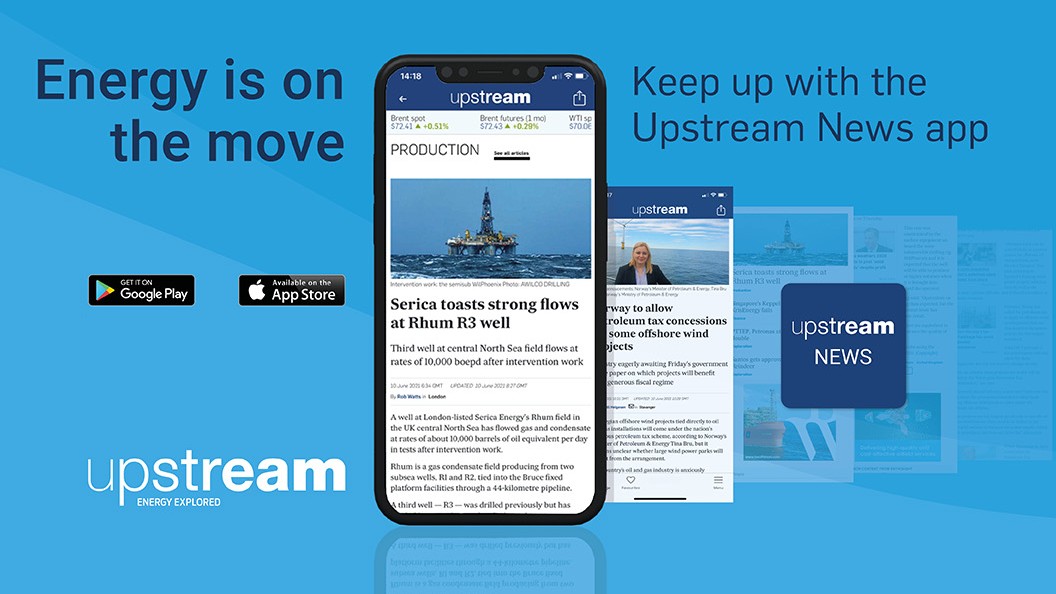 Stay a step ahead with the Upstream News app
Read high quality news and insight on the oil and gas business and its energy transition on-the-go. The News app offers you more control over your Upstream reading experience than any other platform.