Colette Hirstius brings a geologist's eye and business acumen to her new role as Shell's senior vice president for the Gulf of Mexico, after honing her skills over several years with the Anglo-Dutch supermajor's global operations.
Her journey into energy began as an undergraduate at Tulane University in her native New Orleans and with graduate work at the University of Colorado in Boulder, earning her Bachelor and Master of Science degrees in Geology, respectively.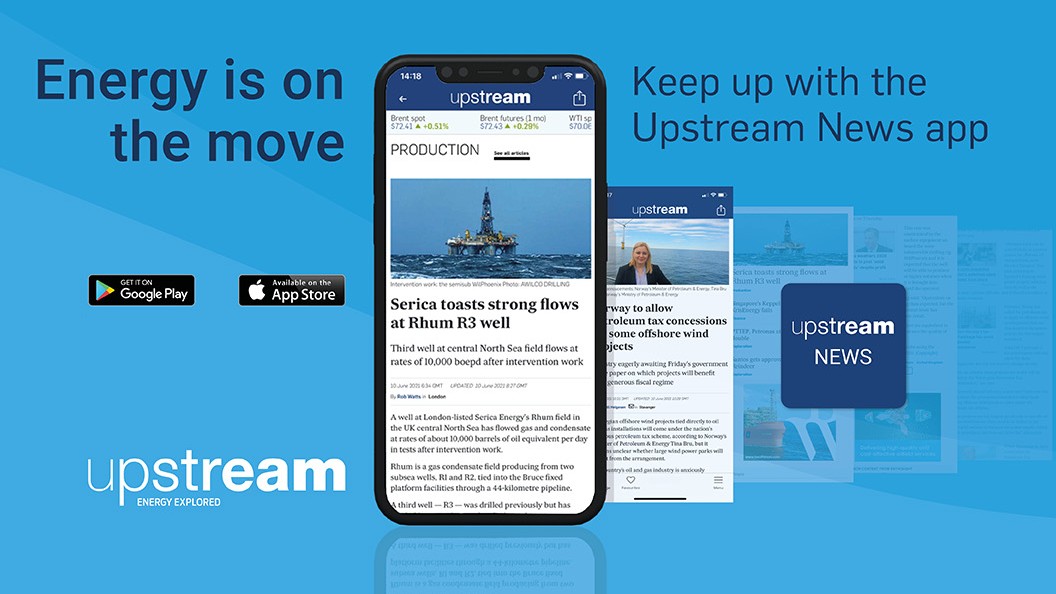 Stay a step ahead with the Upstream News app
Read high quality news and insight on the oil and gas business and its energy transition on-the-go. The News app offers you more control over your Upstream reading experience than any other platform.
"Geology exposed me to this whole world of understanding the subsurface, that everything we see on the surface also exists below it," she tells Upstream, adding that to "see the subsurface requires incorporating and interpreting incredible amounts of data to create an image of what it looks like".
An ability to interpret disparate sets of data — whether financial, geological, or technical —is a valuable skill as Hirstius leads Shell's offshore deep-water business in the US Gulf, a "production heartland" that includes eight operating production hubs and a network of subsea infrastructure.
Feeding the conveyor belt
She compares oil and gas development to how a conveyor belt operates, with exploration crucial to feeding the front of that belt.
"If you don't feed it, then production declines," she says, adding that the location of new exploration factors into its development decision.
"Timelines to develop exploration finds in very remote areas will not last as long as near-field exploration."
Hirstius, whose first role with Shell in 2003 was as a production geologist working with mature and developing fields in the US Gulf, recognises the long-term potential of a basin adept at evolving.
"The Gulf of Mexico will be one of the last basins standing, in part due to its ability to produce at such a low greenhouse gas intensity. Exploration and production in the Gulf will continue for a long time," she says, highlighting the company plans to drill 25 exploration wells in the next three years.
"There's still a lot of exploration remaining in the Gulf, if you look at the number of wells that are drilled in the Gulf each year, with the predominance of them exploration wells," she adds.
Hirstius sees continuing exploration activity as a demonstration of the US Gulf's capacity to attract upstream investments, with viable development concepts still earning their place in global portfolios, even as energy transition gathers pace.
"We can then factor in ways to reduce greenhouse gas emissions," she says.
"It becomes part of the scope for how you develop a project, ensuring you're working to minimise emissions in the design phase."
Applying lessons learned
In 2014 Hirstius accepted her first international assignment, leaving New Orleans for Shell's headquarters in The Hague, where she worked as a strategy adviser to the executive committee and board of directors.
In 2016 she took on a new role supporting Shell's Integrated Gas business in Trinidad & Tobago.
"I was excited about the opportunity to work overseas," she says. "There were some things I expected, and then there were other things that were more of a surprise, like how similar different cultures can be."
Hirstius most recently served as the vice president of exploration for Africa and the Middle East.
She believes the strong focus around compliance and transparency that she learned while working in Africa and Middle East is "important at this time as we move through the energy transition and to grow trust within our greater community".
Pushing through the barriers
Hirstius has returned to New Orleans, where she lives with her husband and three young sons. Her New Orleanian roots run deep.
As the first woman to head up Shell's US Gulf operations, Hirstius' path mirrors that of May Glo Grisoli, her great-aunt.
Grisoli started her own business in 1966 — Townhouse Kindergarten in New Orleans — at a time when it was still difficult for women in the US South to own property or a business.
Grisoli got around this by listing her husband as the owner.
The childcare centre operated for 54 years, until the Covid-19 pandemic permanently closed its doors.
"She had this approach to life where she didn't let things scare her and she was willing to tackle big challenges. She has always been a role model for me because that's what life takes," Hirstius says.
"There are challenges that you must overcome. If you want to accomplish things, then it's going to feel uncomfortable."
Transition challenge
Hirstius enters her new role at a time of transition and acknowledges that her ability to see how patterns of the past fit into a future energy sector that is still unfolding will be tested.
"We know that we're going to have fossil fuels in the mix of providing energy for the world for decades to come. Shell agrees with the IEA (International Energy Agency) on that position," she says.
"The task now is finding how can we accelerate this transition, while recognising the role fossil fuels have to play."