Luckoil chairman Ravil Maganov has died after falling from a window at a prestigious government hospital in Moscow early on Thursday morning.
Reports of the death sent shock waves through the Russian industry.
Maganov has played a leading role in developing privately owned oil producer Lukoil's upstream operations since the company was founded in November 1991, and his death follows other incidents involving well-known industry figures.
Maganov and his younger brother Nail — currently serving as executive director at Russian regional oil producer Tatneft — were born into a family whose members included prominent Soviet geologist Ulfat, who held various oil-related posts for almost 40 years in the republic of Tatarstan, one of Russian oldest oil provinces.
Ravil Maganov, 67, began his oil industry career back in the Soviet era with Langepasneftegaz, an oil producing entity that was later privatised and became part of Lukoil.
He served as the company's top vice president for about two decades, before being appointed chairman in 2020.
Russian state news agency Tass quoted Moscow police officers as saying that preliminarily evidence suggested Maganov had thrown himself from the sixth floor at Central Clinical Hospital (TsKB).
TsKB is a prominent medical installation, known for catering for the needs of top governmental officials and business leaders, including Russia's former president Boris Yeltsin.
A statement released by Lukoil said nothing about circumstances of Maganov's death, only stating that he had died after a "severe illness".
Reports in Moscow said that Maganov was admitted to the hospital yesterday because of "heart issues and depression", with his spouse permitted to stay with him.
Besides operational successes at home, Lukoil has been the most active Russian oil producer in expanding its presence outside the country, with a footprint in Africa, Latin America and Eastern Europe, as well as former Soviet countries such as Kazakhstan, Uzbekistan and Azerbaijan.
The company has seen the exodus of top management since the start of the Russian military invasion in Ukraine in February.
Lukoil founder and president Vagit Alekperov resigned from the post in April, citing personal sanctions that were introduced against him in the UK and Australia.
He was followed by his long-time colleague and personal friend Leonid Fedun who stepped down from the post of Lukoil vice president in June, although he was not personally sanctioned.
Alekperov and Fedun were earlier reported as holding a combined stake of about 40% in Lukoil.
Sanctions impact
Lukoil broke ranks with other Russian oil companies in March by calling for an end to the conflict in Ukraine, with its board of directors issuing a statement expressing "concern over the ongoing events in Ukraine, and its deepest sympathy to all those affected by this tragedy".
However, Lukoil has taken the full brunt of sanctions.
The US obtained a warrant from a district court in Texasthis week for the seizure of a $45 million corporate Boeing 737 jet that is owned by Lukoil.
According to court documents, the aircraft flew into and out of Russia in violation of the US Department of Commerce's sanctions.
In August, Norway's Aker Energy urged Lukoil to withdraw from the Pecan oilfield project off Ghana to allow the development to go ahead.
Aker ASA chief executive Oyvind Eriksen told analysts during a conference call that the partners in the field would not pass the plan to authorities in the country "until the challenges [with Lukoil's participation and sanctions] have been resolved".
Aker Energy has a 50% shareholding in this offshore project, with Lukoil holding a 38% interest.
Lukoil issued a statement disputing that there are any obstacles to the development."There are no lawful grounds for such references related to the sanctions restrictions for the project," Lukoil said.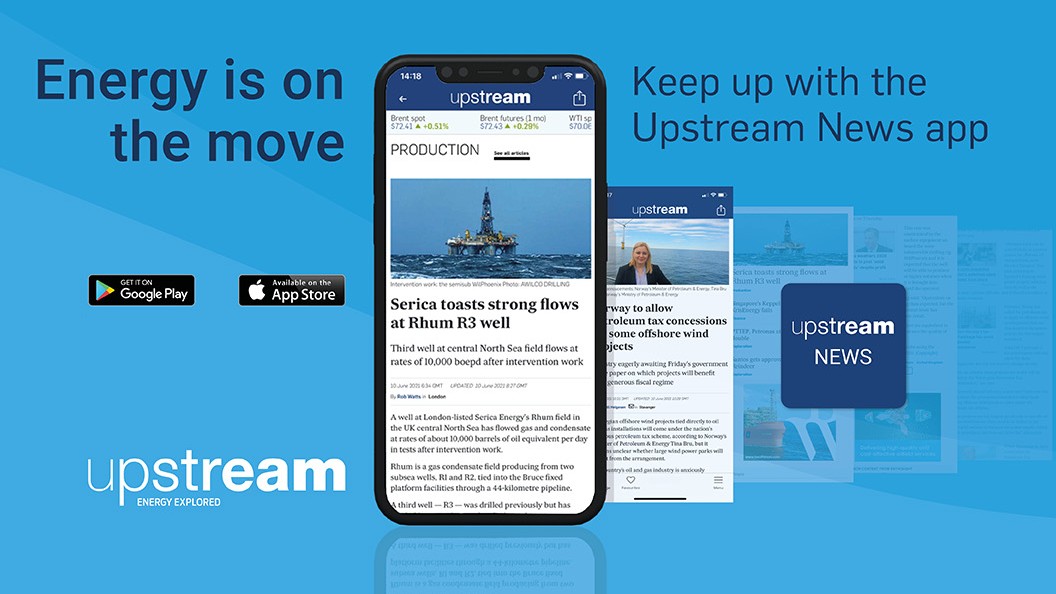 Stay a step ahead with the Upstream News app
Read high quality news and insight on the oil and gas business and its energy transition on-the-go. The News app offers you more control over your Upstream reading experience than any other platform.