It only takes a few minutes of conversation before Julien Perez brings up what is quickly becoming a rule of thumb for a select group of oil and gas producers — and a significant part of his job with the Oil and Gas Climate Initiative (OGCI).
"There's no reason not to treat methane emissions as seriously as this industry has been treating oil spills," says Perez, vice president of strategy and policy at OGCI, the low-carbon advocacy and funding organisation led by the chief executives from 12 of the world's most recognisable operators.
Emissions of methane — a greenhouse gas far more destructive than carbon dioxide in the short term — should be subject to the same "zero-tolerance approach" the industry grants safety violations, he insists.
Absolute zero emissions may not be possible, he says, "but if we change the mindset within this industry, that could lead to a cascade of actions".
Changing the mindset and practices of the oil and gas industry is key to OGCI's stated mission, and fugitive methane emissions — seen as relatively easy to mitigate — have been a focus since the organisation was established in 2014.
OGCI has ramped up that focus in recent years with the Aiming for Zero Methane Emissions initiative, designed to encourage the wider industry to cut emissions from operations to near zero by 2030. The programme has signed up around 90 companies since it was launched last year.
Early this month, OGCI published guidance to help oil and gas companies reach their targets, setting out a systematic process that the organisation says can be implemented "across a company's business units at any asset or location, and will build on lessons learned, best practice, new technologies and existing regulation".
Perez points out that the OGCI initiative has adopted the same timeline as the Global Methane Pledge, launched at the COP 26 climate talks in Glasgow two years ago, which has more than 100 signatory companies and aims to prevent the release of more than 8 gigatonnes of CO2 equivalent emissions annually by 2030.
If we do our bit...
"It's really about saying, okay, the industry is contributing a significant portion of the methane from human activity.
"If we do our bit, and if we get to zero on our side, we will contribute to a significant portion of the global methane pledge, leaving time for other sectors that don't have the capex or the access to technology and so on — like agriculture — a little bit more time to resolve the issue. Because on the oil and gas side, we can resolve it. There's no reason why we can't."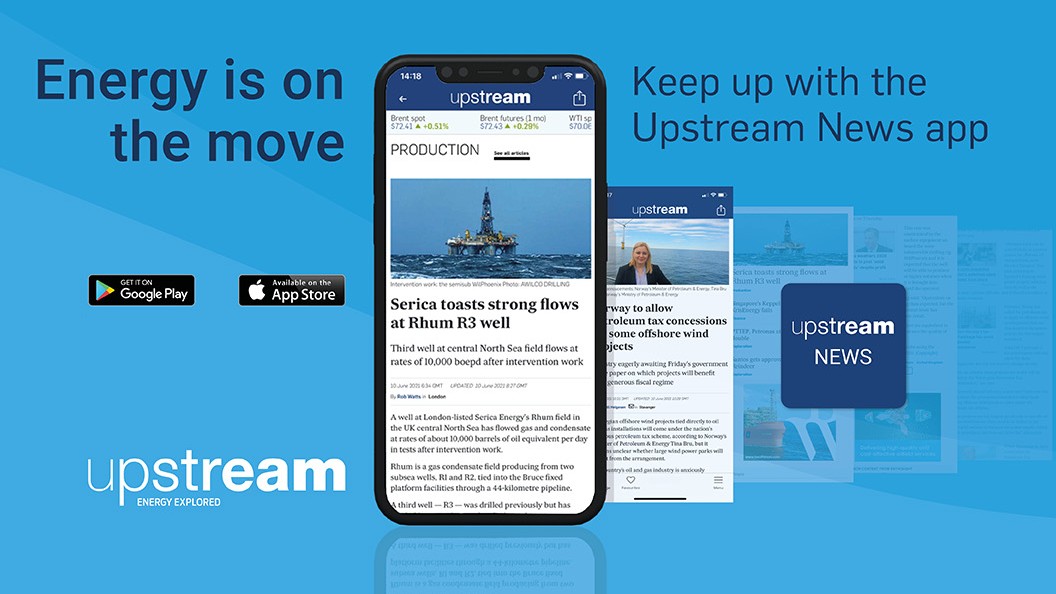 Download the Upstream News app
Read high quality news and insight on the oil and gas business on-the-go
OGCI "is one piece of the puzzle", Perez says, citing other examples of industry initiatives tackling methane emissions, such as The Environmental Partnership in the US, which includes 100 companies representing more than 70% of the country's onshore oil and gas industry.
"We don't pretend that we are doing everything that the industry is doing," he says.
Taking action
But OGCI's big-league members — including four national oil companies — carry a lot of clout and can push for their own methane reduction targets to extend to their joint-venture partners. That was the idea behind an initiative agreed a couple years ago to include non-operated assets in member companies' Scope 1 and 2 emissions-reduction efforts.
"When a CEO is committing at this level, generally speaking, they really act on it. So, we see quite a number of actions now from each of our member companies on their non-operated perimeters," he says.
OGCI rolled out a high-profile pilot programme in 2021 using satellite technology to monitor a half-dozen oilfields in Iraq for methane plumes and work with local operators to address the leaks. This satellite campaign, a partnership with the company GHGSat, has since been extended to more than two-dozen sites in Iraq, Kazakhstan, Algeria and Egypt.
"The exercise is not to name and shame," Perez says. "The idea is more to have a proper engagement pathway with the local operator and say, hey, looks like you have an issue here. We believe that it's your compressor, it's your flare, it's whatever, can we help you to resolve it."
In most cases, he says, the operator was not aware that they had a leak and was able to correct the problem at very little cost.
The environmental case aside, there is an increasingly convincing business case to be made for reducing methane emissions — especially if the oil and gas industry hopes to convince the wider public that natural gas is a transition fuel.
Perez says buyer demand for low-emission gas is already driving change.
"Gas customers are asking for transparent information, and gas that is as low carbon as possible in terms of methane emissions," he says. "And this is great. When the markets start to integrate those climate items into the decision process, this is where it really accelerates things. It becomes business as usual, and this is what we want."