Of the changes introduced at Petrobras since the turn of the year, perhaps the most significant was the creation of a new director's position, with a portfolio covering energy transition and sustainability.
The person chosen to fill this position for ther Brazilian state-controlled oil company was Mauricio Tolmasquim, a familiar face on Brazil's academic circuit, with more than 100 articles published in scientific journals and newspapers.
He recently retired from his professorship position in the energy planning section of the Graduate Engineering Programme at Rio de Janeiro's federal university (COPPE/UFRJ), but his retirement was clearly the active kind.
Tolmasquin's speciality is power and electricity markets, and his return to the spotlight follows an 11-year stint as chief executive of Brazil's national corporation for energy research (EPE), where he co-ordinated studies and planning of the whole energy sector, including electric power, oil, natural gas and biofuels.
Tolmasquim paved the way for 37 power purchasing agreement auctions and the contracting of 92 gigawatts of electricity generation capacity.
This period also coincided with a big expansion of onshore wind and solar energy in the Brazilian energy mix, and Tolmasquim's role in promoting this change won praise from industry leaders, including his inclusion by Upstream's sister publication Recharge in its list of Thought Leaders for the renewables sector.
Tolmasquim was called to the Petrobras fold by President Luiz Inacio da Silva, who leads Brazil's Worker Party (PT) and won a third term of office in elections that ran to a run-off vote in November 2022.
Tolmasquim has played prominent roles in former PT governments, helping to shape the reforms to the regulatory framework after the discovery of the pre-salt fields.
Critics point out that the reforms caused a long hiatus in the licensing process and have proven less effective in fostering investment and generating revenues than the original scheme based on concessions.
After this and before the EPE role, Tolmasquim was executive secretary and acting energy minister, where he was responsible for co-ordinating the working group that pushed through controversial reforms of the regulatory framework for the electric power sector.
Critics say the regulatory reforms were laden with subsidies and left key utilities burdened with debt.
At Petrobras, the creation of the energy transition and sustainability position has raised expectations about a major pivot by Petrobras towards investing in renewables.
Heading the Petrobras delegation at the recent Offshore Technology Conference in Houston, Tolmasquim described the company's lack of investment in renewables so far as a gap to be filled.
He offered little to flesh out his thoughts but made it clear that the oil giant intends to pursue offshore wind opportunities under agreements with Shell, Equinor and China Energy International.
Tolmasquim's portfolio is a broad one, however, and he is equally keen to promote natural gas as a transition fuel.
Last week he basked in a 19% drop in gas prices that flowed from a change in pricing rules and celebrated the boost in natural gas supply that he said will eventually follow from final investment decision on the Equinor-operated BM-C-33 project, ongoing tenders for the two floating production, storage and offloading units for the Sergipe-Alagoas deep-water field and the near-completion of the long-delayed Route 3 pre-salt pipeline project.
"If we consider these projects together… we will have 50 million cubic metres per day more gas, which is more then half the current market outside of thermo-electric consumption," he said.
Speaking to Upstream at the recent OTC he said: "The priority of Petrobras is oil and gas, and the main focus of investment, which includes continued exploration offshore. What we want now is to diversify and invest also in the energy transition."
In this sense, Tolmasquim promised a revival of investments in biofuels and "some megawatts of standalone renewable energy" as well as carbon sequestration in the petrochemicals sector.
"Offshore wind is obviously a big candidate for us due to the affinity for us in terms of human capital and resources, but it is not only this that we are looking at. We are looking at green hydrogen and this goes from replacing what today counts as grey hydrogen to future exports," he said.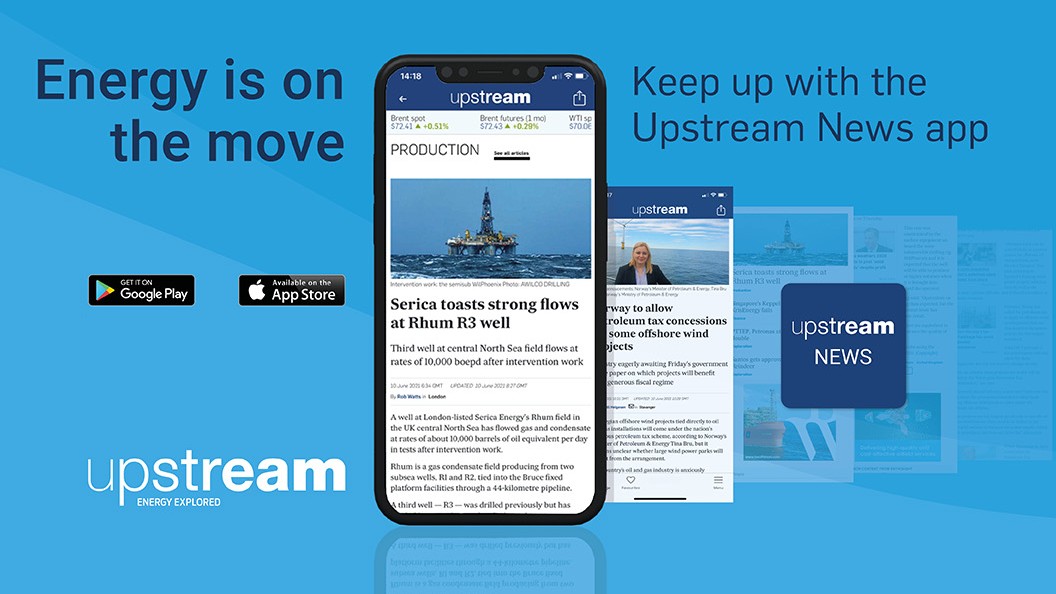 Download the Upstream News app
Read high quality news and insight on the oil and gas business on-the-go