Changes in workplace culture are needed if the oil and gas industry is to recruit more women and sexual harassment has to be a thing of the past, according to Minister for Resources and Northern Australia, Madeleine King.
"This industry is working to reform poor workplace cultures but more needs to be done. Sexual assault is a blight on the industry and must stop," she told the APPEA 2023 conference in Adelaide, Australia.
"Directors need to lead and commit to ensuring that the mine site is as safe and inclusive as the boardroom."
Women currently make up only 26% of the oil and gas sector's workforce and to increase that figure there needs to be changes in workplace culture to make the resources sector more welcoming to women, King said.
"Every worker has the right to be treated with respect in the workplace and the health and safety of workers is essential."
The Western Australian Parliamentary Inquiry last June handed down a final report entitled 'Enough is Enough' from its inquiry into sexual harassment against women in the FIFO (fly in-fly out) resources sector, with 24 recommendations that urged stronger action to better support female workers.
"Sexual harassment and sexual assault are abhorrent and should not be part of any modern workplace. It is entirely unacceptable and must stop," King at the time said.
"The health and safety of workers in the resources industry is paramount and every worker has the right to be treated with respect in the workplace. Female workers need to know they are safe at work, and that they have the right to have rewarding careers… without being subjected to sexual harassment and assault."
Woodside Energy is one leading industry player that appeared before the WA enquiry into sexual harassment in the FIFO sector.
"We've been very transparent with all of the investigations that take place within Woodside on inappropriate behaviours, some of which do unfortunately, include harassment and sexual harassment," Woodside chief executive Meg O'Neill told Upstream on the sidelines of the APPEA conference.
Zero tolerance
She explained the company has a 'Working Respectfully' policy that every employee and contractor is trained on every year.
"We have the zero tolerance approach, I'm very clear in my messaging with all employees and contractors on that zero tolerance approach," she said.
O'Neill highlighted the positive experience Woodside has with US contractor Bechtel, which is working on its Pluto liquefied natural gas expansion project.
"On the positive side, I'd like to point to the work that we're doing with Bechtel on the Train 2 construction where, from the get-go, we are sending very clear messages, and Bechtel is fully aligned around the culture that we expect at sites.
"And at the even slightest sign of an individual that doesn't understand the expectations, we're making changes to personnel."
She added that she is "cautiously optimistic" that with Woodside's new projects and new construction, it will be able to tackle sexual harassment in the workplace.
"But you know, unfortunately, it's a challenge that is broader than just one company. But we are doing our part to tackle it head on. And we support Minister King and her efforts and her desire to eradicate that behaviour from our workplaces."
The WA Parliamentary inquiry was told women accounted for 74% of workers in the mining industry who reported sexual harassment at work.
An independent review earlier undertaken by resources giant Rio Tinto found 28.2% of women had experienced sexual harassment at the workplace, while 21 women reported actual or attempted rape.
Australia's Santos describes sexual harassment as "any unwanted, unwelcome and uninvited behaviour of a sexual nature that results in a person feeling humiliated, intimidated or offended, and under the circumstances it would have been reasonable for them to feel this way".
Sexual harassment is unlawful under Australia's Sex Discrimination Act 1984 and may create a legal liability for those engaging in such behaviour, as well as anyone who condones, allows or encourages it — and the company itself can also be held liable.
"Examples include leering or staring; unwanted physical contact; demands for sexual favours; unwelcome comments about a person's private life; or viewing pornographic images in the workplace," reads Santos' Equal Opportunity Procedure.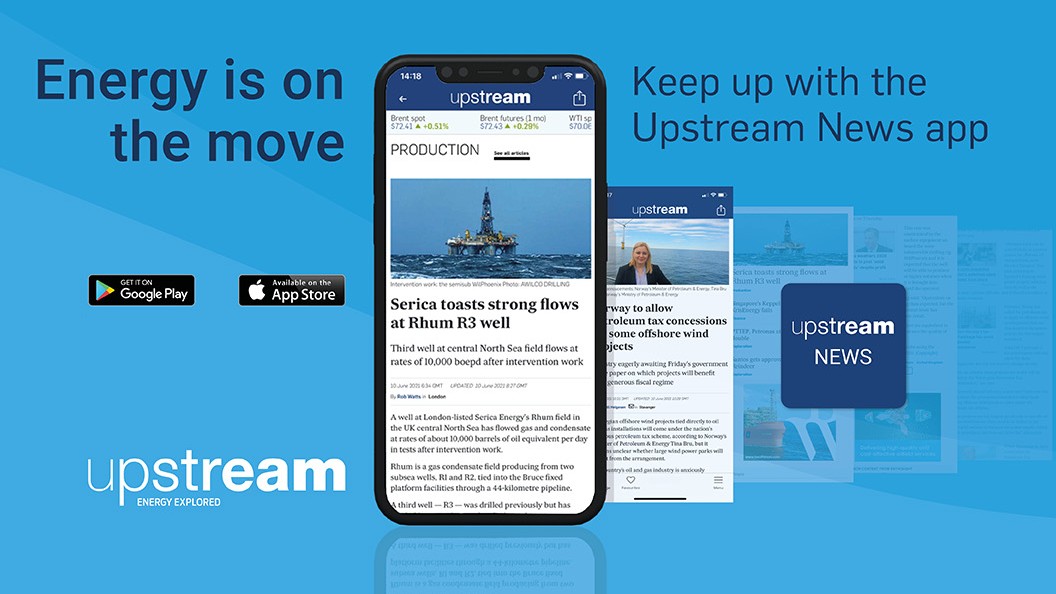 Download the Upstream News app
Read high quality news and insight on the oil and gas business on-the-go