Ben van Beurden is to step down as chief executive of UK energy supermajor Shell at the end of 2022, to be succeeded by Wael Sawan, currently Shell's director integrated gas, renewables and energy solutions.
Sawan's appointment is effective on 1 January 2023, although van Beurden will continue to work as advisor to the board until 30 June, after which he will leave the Shell group after almost 40 years.
The change in leadership come at a pivotal time for the oil and gas giant, which is aiming to reduce emissions and move away from fossil fuels as Europe grapples with a serious energy supply crisis.
'Exceptional leader'
"Wael Sawan is an exceptional leader, with all the qualities needed to drive Shell safely and profitably through its next phase of transition and growth," said Shell chair Andrew Mackenzie.
"His track record of commercial, operational and transformational success reflects not only his broad, deep experience and understanding of Shell and the energy sector, but also his strategic clarity."
Van Beurden's career with Shell stretches nearly four decades. He joined the company as a liquefied natural gas engineer in the early 1980s.
During his tenure, van Beurden oversaw Shell's biggest acquisition in decades, of BG Group in 2015, and steered the company through two major downturns and a crucial move to cut greenhouse emissions, a task that will only grow in importance for his successor.
'He must walk the walk'
According to Mark van Baal, founder of the group of green shareholders called Follow This, van Beurden will be a tough act to follow.
He hailed as van Beurden as the first chief executive of an oil major to talk about cutting Scope 3 product emissions.
"Now Wael Sawan has to walk the walk," said van Baal.
"[He] has to set meaningful emissions reductions target in line with the Paris Climate Agreement."
Van Baal added that Sawan will have to overcome the same disadvantage as Van Beurden — "decades of success in oil and gas".
"We hope his recent year in renewables has stimulated his imagination beyond oil and gas," he said.
Sawan, a Lebanese-Canadian, will take the helm at the start of next year after more than two decades with the energy giant.
Currently based in The Hague, he has been a member of Shell's executive committee for three years.
Before that he was executive vice president for deep-water and a member of the upstream leadership team, and executive vice president Qatar and a member of the integrated gas leadership team.
'Extraordinary career'
Mackenzie said that the outgoing van Beurden can look back with "great pride" on an "extraordinary" Shell career, culminating in nine years as "an exceptional CEO".
"During the last decade, he has been in the vanguard for the transition of Shell to a net-zero emissions energy business by 2050 and has become a leading industry voice on some of the most important issues affecting society," he said.
"He leaves a financially strong and profitable company with a robust balance sheet, very strong cash generation capability and a compelling set of options for growth.
"These were all enabled by bold moves he has led, including the 2016 acquisition of BG and the transformational $30 billion divestment of non-core assets that followed.
Legacy
Mackenzie also praised van Beurden for 'Powering Progress', Shell's strategy to accelerate the company's profitable transition to a net-zero emissions energy business by 2050.
"Ben's legacy will frame Shell's success for decades to come."
Sawan said he was honoured to be taking over from van Beurden.
"I'm looking forward to channelling the pioneering spirit and passion of our incredible people to rise to the immense challenges, and grasp the opportunities presented by the energy transition," he said,
"We will be disciplined and value focused, as we work with our customers and partners to deliver the reliable, affordable and cleaner energy the world needs."
Reflecting on almost 40 years with the company, van Beurden said: "It has been a privilege and an honour to have served Shell for nearly four decades and to lead the company for the past nine years.
"In my journey from LNG design engineer to CEO, I have been fortunate to work alongside so many talented people from diverse backgrounds — all committed to the company's goal of providing the world with the essential commodities of modern life. I am very proud of what we have achieved together.
"I have great confidence in Wael as my successor. He is a smart, principled and dynamic leader, who I know will continue to serve Shell with conviction and dedication. I wish him and his family all the best for the journey ahead," added van Beurden.
Sawan's appointment is subject to approval by the Dutch Authority for the Financial Markets (AFM).
While Shell's strategy through the energy transition is focused on providing low-carbon fuel and power to customers, its current spending is still heavily weighted towards oil and gas.
"He must state that Shell will massively shift capital expenditure to renewable energy in the short term," Greenpeace said.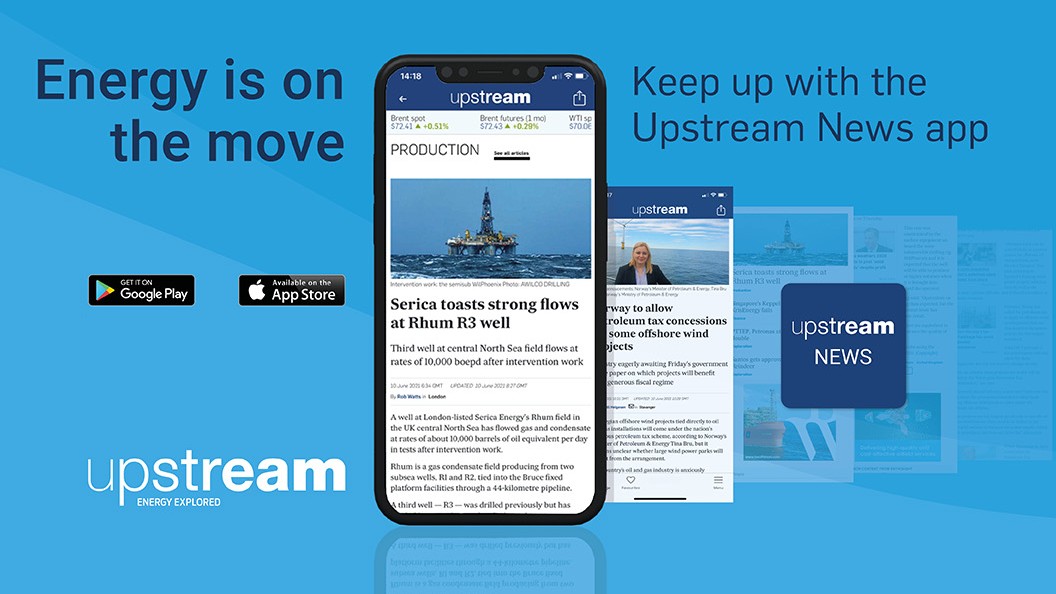 Stay a step ahead with the Upstream News app
Read high quality news and insight on the oil and gas business and its energy transition on-the-go. The News app offers you more control over your Upstream reading experience than any other platform.