Australia's oil and gas industry must not become a casualty in the nation's and the global race to decarbonisation, said Woodside chief executive and APPEA chair Meg O'Neill.
"This week, we double down on our message that the oil and gas industry is not a passive observer, or worse — a casualty — of the global and Australian race towards a net zero economy, O'Neill said in a keynote address to the APPEA 2023 conference.
"We are part of the solution. We are an essential source of energy for every business… every household… every community… every person.
"And we are committed to working together to achieve the Paris targets," she said.
The Australian Petroleum Production & Exploration Association (APPEA) sees gas as playing an important role on that road to net zero.
"When used to generate electricity, natural gas emits around half the lifecycle emissions of coal. That's a pretty strong argument for using more gas in my book," said O'Neill.
But investments in the new gas supply needed both for the domestic market and for export, require a regulatory framework that provides stability and transparency, she told delegates.
"Australia is uniquely placed to succeed in the energy transition — we have plenty of natural resources, the right workforce and a strategic location," said O'Neill.
"I am confident the Albanese government wants the same outcome, and our industry will continue to work constructively and proactively on charting Australia's reliable, affordable lower carbon future."
Gas is crucial for Australia's energy security, particularly when solar and wind power are compromised by the weather, and is also critical for energy security in nations such as Japan and South Korea that rely on liquefied natural gas imports from Down Under.
"Nations across the Indo-Pacific still rely on Australian gas to ensure their own energy security today and support their clean energy transformations, with higher penetration of renewables. Japan, South Korea, Singapore and China have been our most important LNG trading partners for years," said Australia's Resources Minister Madeleine King.
LNG exports
Australia is one of the world's largest LNG exporters, accounting for about 21% of global exports, with export revenues forecast to reach A$91 billion (US61 billion) in the current financial year.
Australia is by far the largest LNG supplier to Japan, accounting for almost half of its LNG imports in 2022, worth an estimated A$34 billion.
Australia's gas supplies to South Korea and China last year were worth an estimated A$18 billion and A$19 billion, respectively.
Japanese and South Korean demand, and their significant capital investment, has underpinned development of Australia's LNG industry, on both its east and west coasts, added King.
O'Neill noted that gas accounts for 42% of the energy used by Australian manufacturers.
"We know… that the Australian government wants to turbocharge our manufacturing capabilities. Using more gas could do this."
O'Neill also highlighted that gas can fuel the plants that manufacture batteries for electric vehicles.
Australia's Prime Minister Anthony Albanese last week said that gas is an important industry for Australia and for its national interest.
"But we know some in the parliament, and many in the community, do not know the central role natural gas plays in the Australian economy and their everyday lives," said O'Neill.
"Or the vital role natural gas is playing and will continue to play, in reducing Australia's emissions.
"This is an area where our industry recognises we need to do more."
APPEA is embarking on an awareness campaign, highlighting that its focus on the industry's contribution to Australia's economy and to emissions reductions, is not a policy pivot, or reset.
"Rather, it reflects our strengthened resolve to be more forward leaning about our sector's strong future and critical role in the net zero economy… in Australia, in our region and globally.
"Many companies have set their own ambitious targets to achieve net zero and plan to invest billions of dollars in the technologies that will deliver the real emissions reductions needed to get us there," said O'Neill.
"In short, we will lead, we will shape, and we will innovate towards 2050 and a net zero emissions Australia."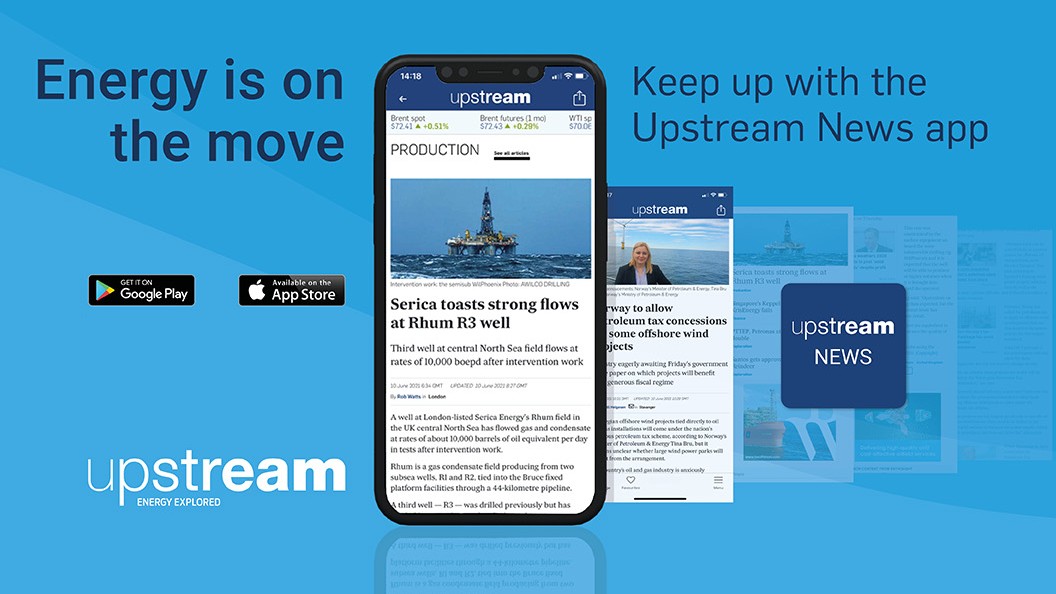 Download the Upstream News app
Read high quality news and insight on the oil and gas business on-the-go