US President Joe Biden on Wednesday signed executive actions intended to tackle the global climate crisis while creating what the administration promises to be an equitable clean energy future.
ENERGY EXPLORED: SUBSCRIBE TO ACCELERATE
Gain valuable insight into the global oil and gas industry's energy transition from ACCELERATE, the free weekly newsletter from Upstream and Recharge. Sign up here today.
An executive order will follow through on Biden's promise to take aggressive action to tackle climate change and build on the measures he took on his first day in office, including rejoining the Paris Agreement.
Executive orders do not require congressional approval.
Biden has set ambitious goals to help the US — and wider world — tackle climate change.
The targets envision a carbon-neutral power sector by 2035 and are designed to put the US "on an irreversible path to a net-zero economy by 2050", said the White House.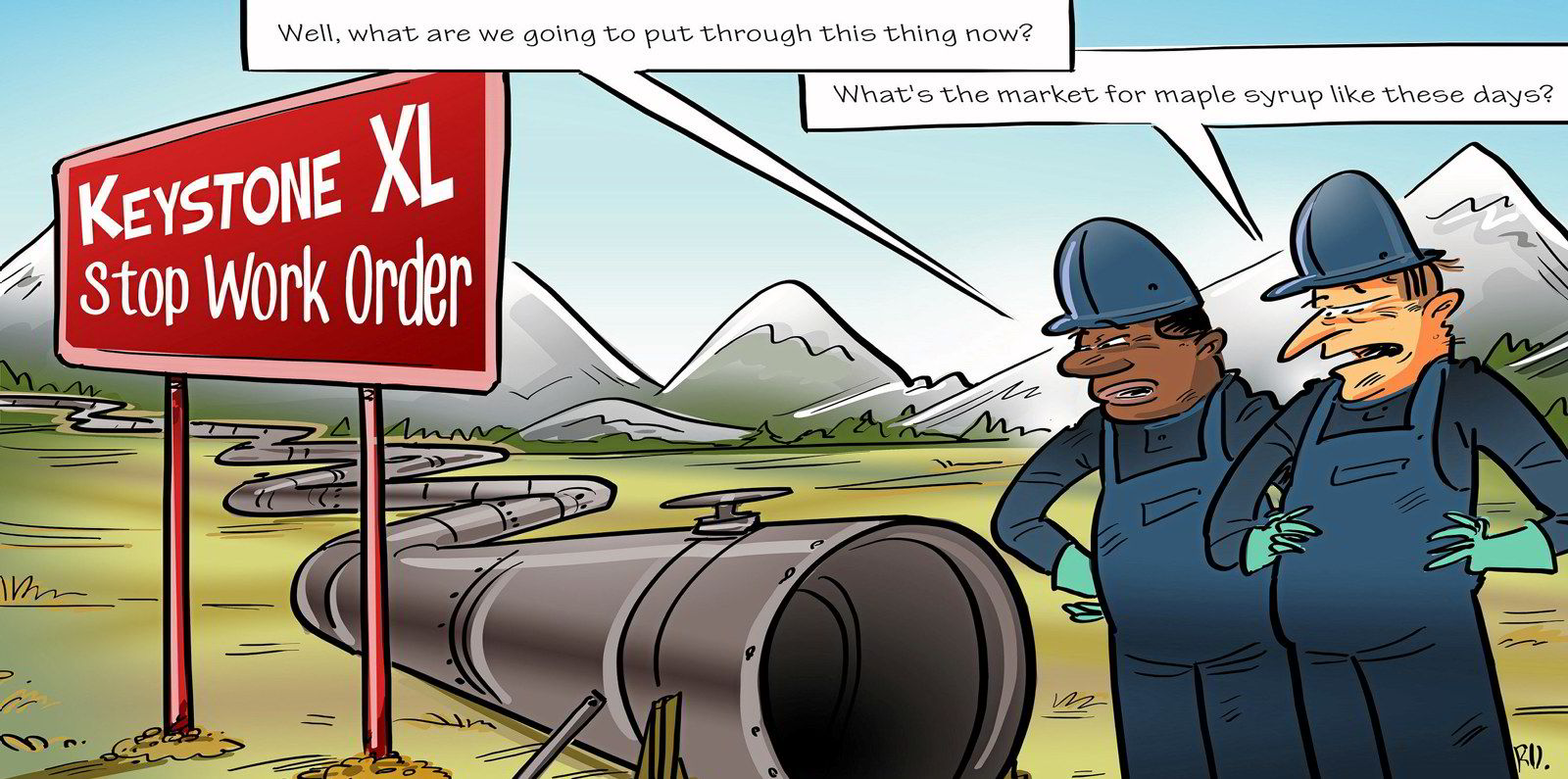 Pause on entering into new oil and gas leases
One executive order, entitled 'Tackling the Climate Crisis at Home and Abroad', directs federal agencies "to eliminate fossil fuel subsidies as consistent with applicable law and identify new opportunities to spur innovation, commercialisation and deployment of clean energy technologies and infrastructure," the White House said in a statement.
"The order directs the secretary of the interior to pause on entering into new oil and natural gas leases on public lands or offshore waters to the extent possible, launch a rigorous review of all existing leasing and permitting practices related to fossil fuel development on public lands and waters, and identify steps that can be taken to double renewable energy production from offshore wind by 2030."
However, the order does not restrict energy activities on lands that the US holds in trust for Native Tribes, the Biden administration clarified.
Biden has already proposed Deb Haaland as his nominee for interior secretary while the president's pick for energy secretary, Jennifer Granholm, is facing a Senate confirmation hearing on Wednesday.
Granholm, was expected to face questions on the administration's push to compete with China on electric vehicles at her Senate confirmation hearing on Wednesday, reported Reuters.
While governor of auto-manufacturing Michigan, Granholm led a charge to secure $1.35 billion in federal funding for companies to produce electric vehicles and batteries in the state.
She is said to want to steer the department to help the US compete with China on EVs and green technologies such as advanced batteries and solar and wind power.
"We need to be the leader, rather than passive bystanders, or otherwise we're going to allow other countries like China and others we're fighting to be able to corner this market," Granholm last month told ABC News.
Averting 'potentially catastrophic climate trajectory'
The order also directs the Biden administration to establish climate considerations as an essential part of US foreign policy and national security.
"The order affirms that, in implementing — and building on — the Paris Agreement's objectives, the United States will exercise its leadership to promote a significant increase in global ambition.
"It makes clear that both significant short-term global emission reductions and net zero global emissions by mid-century — or before — are required to avoid setting the world on a dangerous, potentially catastrophic climate trajectory," the White House statement read.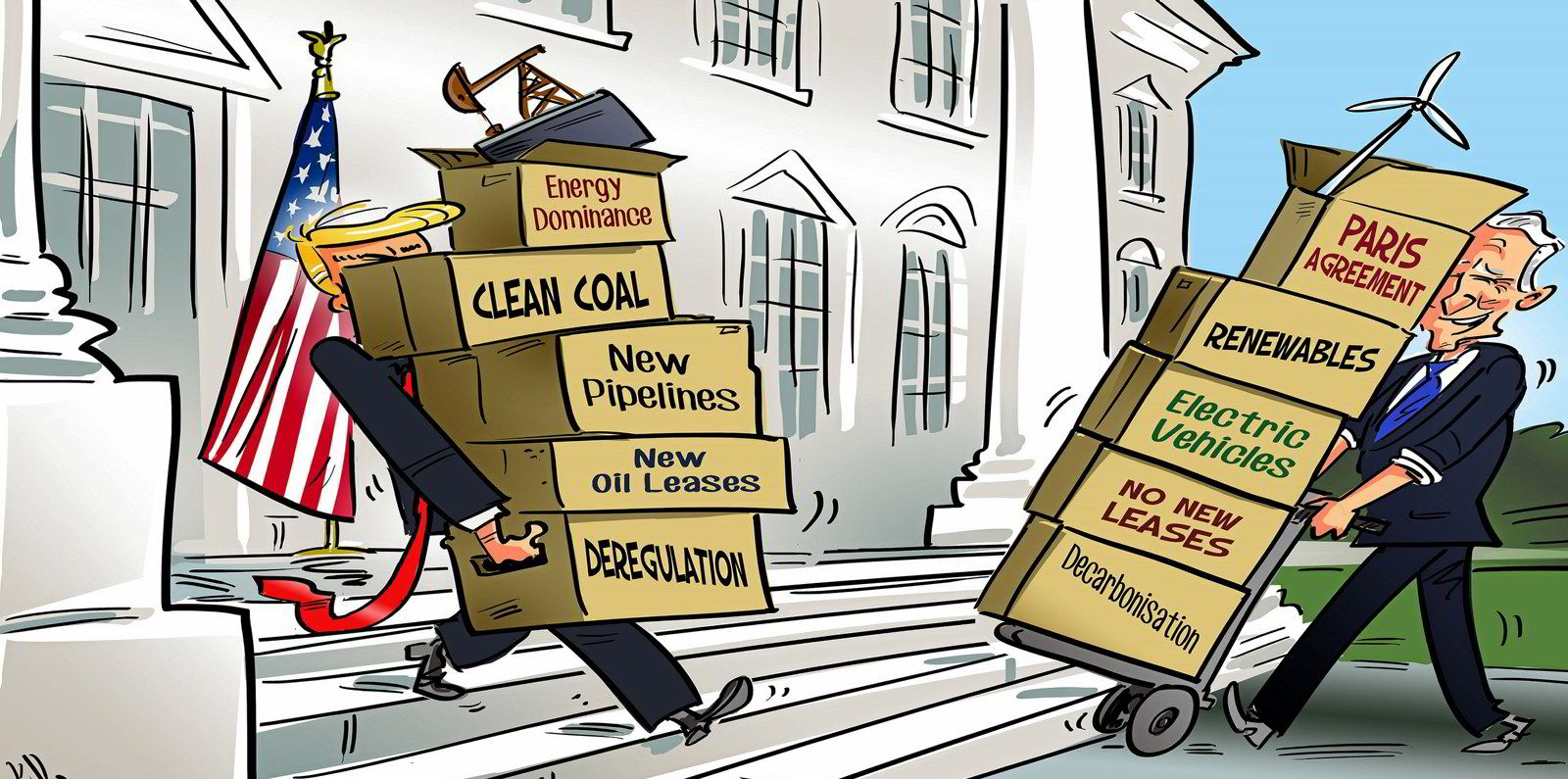 The order also kicks off the process of developing the US' "nationally determined contribution" — its emission-reduction target — under the Paris Agreement, as well as a climate finance plan.
National Intelligence involvement
Among numerous other steps aimed at prioritising climate in US foreign policy and national security, the order directs the Director of National Intelligence to prepare a National Intelligence Estimate on the security implications of climate change.
Also, the order formally establishes the White House Office of Domestic Climate Policy, creating a central office in the White House charged with co-ordinating and implementing the president's domestic climate agenda.
Consistent with the goals of Biden's Build Back Better jobs and economic recovery plan — of which his clean energy jobs plan is a central pillar — the order directs federal agencies to procure carbon pollution-free electricity and clean, zero-emission vehicles to create good-paying, union jobs and stimulate clean energy industries.