OPINION: All is not well in the land of Brexit, where trade with the European Union is hamstrung by red tape, inward investment is dwindling and growth is lagging.
Even allowing for international headwinds, the UK's supply chain challenges seem to be worse than those experienced on the continent.
British industry has grown tired of a ministerial merry-go-round and headline-grabbing plans which often fall short on strategic planning and execution.
The malaise can even be felt in the financial sector, with major companies such as building materials giant CRH and flagship chip designer Arm swapping the London Stock Exchange for a New York listing.
Oil companies are not immune to this, and the shallowing out of the London bourse is already undermining valuations and increasing vulnerability to takeovers.
UK-based companies are also angry at a windfall tax and feel vulnerable to takeovers from the other side of the Atlantic.
The loss of BP or a Shell to a foreign rival would be a huge blow to a country encouraged to dream about imperial past glories instead of planning a realistic future.
Some of these problems are not unique to the UK.
Other European majors with heavy investment commitments in renewables also complain of undervaluation, but the pressure on BP and Shell to row back towards the more profitable world of oil and gas is greater if London's market suffers valuation challenges of its own.
Losing a lead
Even sectors that are supposed to represent the UK's future, such as clean energy and life sciences, are faltering.
Industry is frustrated that a world-leading decarbonisation agenda has lost momentum in areas where the country had a lead, such as carbon capture and storage (CCS).
Participants at the recent International Energy Week in London complained that government had failed to provide promised support and allowed long-term permitting to stumble into stasis at the worst possible time.
European countries such as Norway, Belgium and the Netherlands have also been developing CCS and cross-border carbon dioxide transport and the UK is losing its "first mover" status.
Responding to IRA
The threat is probably greatest from the US, where President Joe Biden's Inflation Reduction Act (IRA), with tax breaks and a potential $370 billion of subsidies, is sucking low-carbon investments westward over the Atlantic.
European Commission President Ursula von der Leyen, who headed for the US and Canada this week, is leading an EU response to the IRA that is likely to take the form of equally lavish incentives and maybe a rethink on state support and competition rules.
Visiting German Chancellor Olaf Scholz on the eve of the trip, Von der Leyen said she was ready to respond to the US with legal arguments on trade laws but also "investments of our own, and speedier processes".
She promised European legislative action within a fortnight would propose to unleash European aid and funds so far not used for the green transition at home.
European carmakers have been announcing major investments to take advantage of US tax advantages for electric vehicles but, in a show of pragmatism, German manufacturers appear to have won more time to phase out the internal combustion engine in the EU.
Von der Leyen made it clear that talks with the US will also have an eye on battery components and critical metals, where co-operation with Washington is desirable.
An EC report on competitiveness will focus on barriers inside the internal EU market and addressing shortages of specialised labour, which von der Leyen called a "brake on growth".
Fresh from trade deals with New Zealand and Chile, the EU is seeking deals with Australia, Mexico and the Mercosur bloc by the end of 2023, she said.
Scholz and von der Leyen said that trade agreements were also being eyed with Indonesia and India.
With its much smaller economy, the UK could end up out on a limb, especially if the green global economy is to be one of state control and largesse.
(This is an Upstream opinion article.)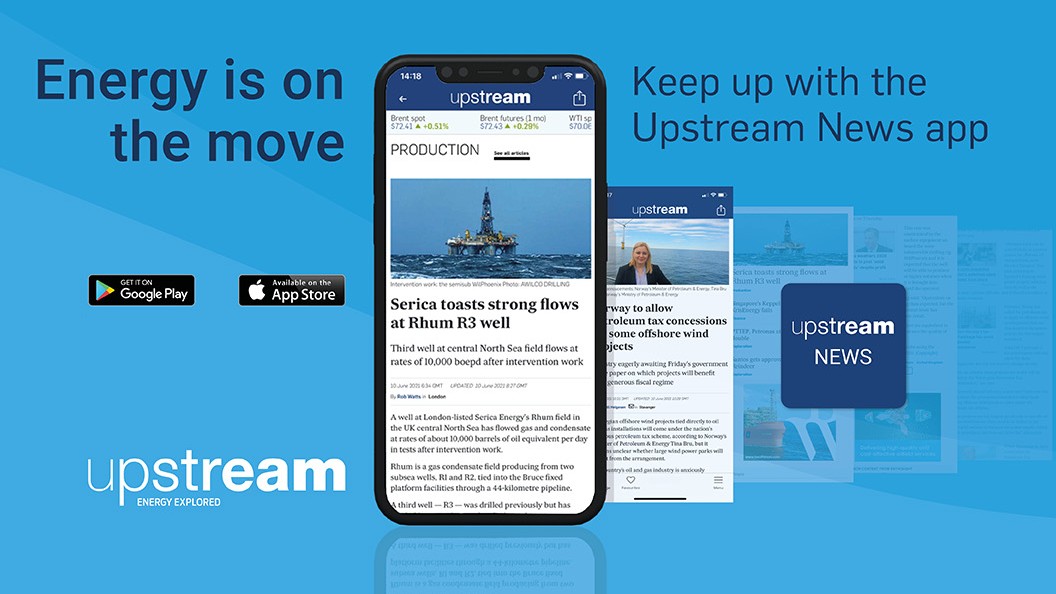 Download the Upstream News app
Read high quality news and insight on the oil and gas business on-the-go