Three workers were killed in an attack on an Eni team restoring mangroves in the restive Bayelsa State, Nigeria yesterday, according to the Italian company.
News of the deaths came just days after a new Ijaw militant group's staged an attack on Eni oil facilities in Rivers State, with further assaults threatened in coming days if the Italian major does not immediately start talks with disgruntled locals.
These killings and attacks mark an escalation in violence, destruction and kidnappings in the often restive Niger Delta.
Gunmen attack
Commenting on yesterday's fatal ambush, a spokesperson for the Nigerian Security and Civil Defence Corps (NSCDC) told Reuters: "During a routine work some gunmen yesterday attacked some contract workers working on a repair work a Nembe axis of Obama flow station killing two contract workers and a driver."
The spokesperson added that an NSCDC employee was also killed and two others who sustained injuries are receiving treatment.
It is unclear who carried out the attack, with one Nigerian newspaper attributing it to "pirates".
The attack took place in the early hours of Sunday morning in the Okoroma and Ogbokiri-Akassa communities of Nembe and Brass local government areas, respectively.
Mangrove restoration workers
An Eni spokesman said it is "with deep sorrow" the company "confirms that a group of Eni contractors accompanied by security operatives were attacked by an armed group causing — as far as we know — three fatalities and two injuries".
However, Eni said the workers were carrying out environmental operations rather than repairing oil facilities.
The spokesman said the contractors were working to restore the mangroves ecosystem in this part of the Niger Delta which has been "seriously damaged by illegal refineries and spills due to sabotages".
"Precarious and worsening"
The spokesman stressed that the "general security situation" in this area is "very precarious and worsening" and endangers Eni's "people and contractors, as well as the local communities".
On 16 November, a new militant group in the Niger Delta region — called Bayan-Men — blew up an oil facility operated by Eni's local subsidiary Nigeria Agip Oil Company in the Ogba-Egbema-Andoni local government area of Rivers State.
The group that destroyed the oil Obiavu-5 well facilities because they wanted to send a message to Eni about the latter's alleged failure to deal directly with their host communities.
'Bayan-Men'
Vanguard newspaper quoted the "General Agaba" of the Bayan-Men, as saying: "The only thing we want Agip to do is to deal directly with the 27 communities of Omoku, according to the Federal Government resolution.
"We don't want Agip to be negotiating with anybody. They should deal with the communities. If they continue like this, what we have done now is small to what we will do if they continue.
"We are not joking. We are not interested in killing anybody. Our interest is that they must do the right thing else we will keep blowing up their facilities," the report said.
On 24 November, Bayan-Men claimed it was responsible for blowing up another oil facility belonging to Eni in the Ogba-Egbema-Ndoni local government area of Rivers State.
A source in the area cited by the Vanguard said the militants destroyed the Onosi-Ogu manifold.
Fresh ultimatum to Eni
Agaba said in a statement issued to Nigerian media: "The action we carried out is as a result of Agip's failure to comply with the 24 hours ultimatum we handed to them to engage our people on how to commence dealing directly with individual communities order than through individuals.
"We are not criminals, we are intellectuals. The fact is that when a man is pushed to the wall, he bounces back with double force. We are giving Agip another seven days to open windows of negotiation with the 27 communities of Omoku clan."
* Article updated with details from Eni and general response from the Italian operator.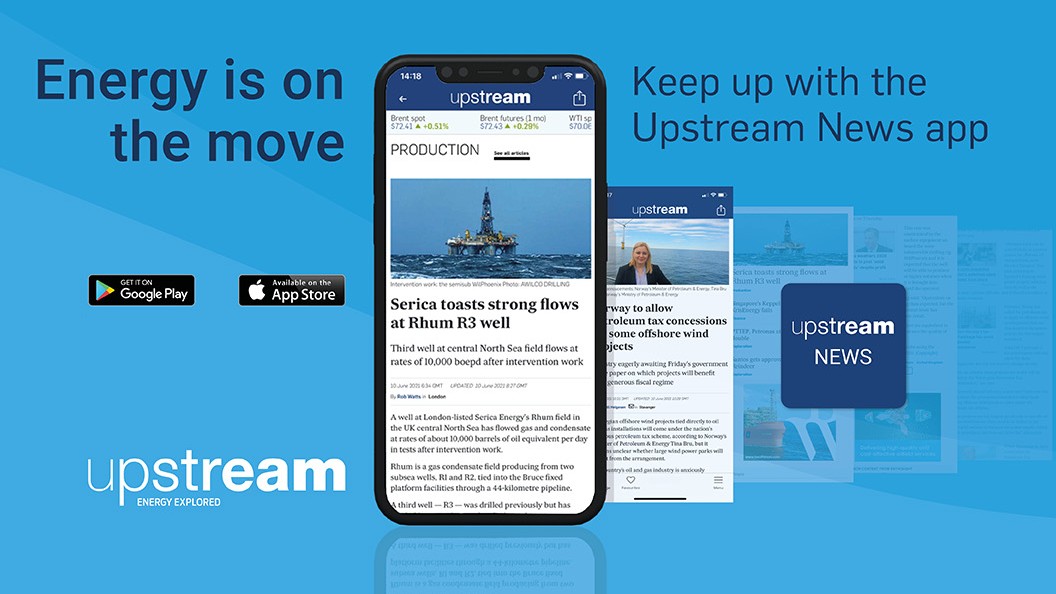 Stay a step ahead with the Upstream News app
Read high quality news and insight on the oil and gas business and its energy transition on-the-go. The News app offers you more control over your Upstream reading experience than any other platform.