The European Union's expanded list of sanctions will prevent the supply of vital catalysts to the Russian oil and gas processing industry, but, reflecting measures announced by US President Joe Biden, will stop short of blocking oil and gas deliveries from the country.
Speaking on Friday, European Commission president Ursula von der Leyen said the export ban "will hit the oil [industry] by making it impossible for Russia to upgrade its oil refineries".
Exports of oil products earned Russia €24 billion ($27 billion) in 2019, she said.
Vertically integrated Russian companies have invested heavily in upgrading their refining units in the past 15 years. This has typically involved installing Western-made catalysts to bring refined products up to international standards and increase yields of petrol and diesel.
According to statistics from the Russian Ministry of Energy, refinery upgrades have resulted in some oil producers, including state-controlled Gazprom Neft, producing increased volumes of higher-value fuels for domestic and international markets, and exporting less crude oil as a result.
Besides refineries, the ban is likely to affect gas processing plants that form part of the chain between Russian gas fields and pipelines, stripping out condensates and other light hydrocarbon fractions.
According to Moscow analyst Kirill Lyats, the catalysts in processing units have to be replaced at between one and eight years.
Research by Infomine Research Group in Moscow suggests that the chief European suppliers of catalysts to Russia are Germany's BASF, Denmark's Haldor Topsoe and Britain's Johnson Matthey.
The other key suppliers of catalysts to Russia are US-based Chevron Lummus Global, Grace and their joint venture ART, as well as Albemarle, UOP and Criterion.
While some catalysts are already being produced in Russia, its dependence on imports reaches close to 100% for some types of process facilitators, according to Infomine.
Johnson Matthey was recently awarded a contract to supply its combined reforming methanol technology to a gas processing plant in the Amur region of eastern Russia on the Chinese border.
It has not yet responded to a written request from Upstream on how sanctions will affect these orders.
The Amur facility will permit Gazprom to increase gas supplies to China to a contracted 38 billion cubic metres per year in 2025.
It is intended to remove helium and other associated gases from the incoming mixture and send purified methane onwards to China.
The UK's package of sanctions includes prohibitions on a wide range of high-tech and extractive industry exports to Russia, including refinery equipment.
Research intelligence house Redburn has suggested that sanctions may slow down or even stop international contractor Technip Energies from completing work on the Novatek-led Arctic LNG 2 project on the Gydan Peninsula, where a first train is due to come online in 2023.
Oil and gas exports not restricted
Von der Leyen did not say whether the EU has any future intention of barring European companies from buying crude sourced from the Russian ports of Ust-Luga, Novorossiysk and Primorsk, or restricting purchases of Russian gas.
According to reports by Reuters and Bloomberg, some tanker owners have been refusing nominations from charterers to these three ports in expectation of further sanctions against the Russian oil industry.
In his address on Tuesday, Biden made it clear that the US does not want to disrupt energy markets, and he does not expect Americans to pay more at the petrol pump.
The US Treasury exempted any energy-related dealings from sanctions imposed on Russian banks.
The Russian offensive in Ukraine has already prompted some anxious European players to ask Russian gas giant Gazprom for additional supplies.
Gas prices subside
Transit flows across Ukraine were running uninterrupted on Friday and were in fact expected to almost double from previously low levels to more than 100 million cubic metres of gas. Gazprom has also reportedly booked additional throughput capacity via the Yamal Pipeline, running across Poland to Germany, for this weekend.
The price of natural gas futures for April and May fell by nearly 29% on the Dutch TTF hub on Friday, shedding about half of the gains made when news of the Russian invasion of Ukraine was breaking, one day earlier.
However, Ukraine's President Vladimir Zelensky has called for the EU to consider halting all Russian oil and gas imports.
Zelensky's adviser Anton Geraschenko suggested that Ukrainians resident in other European countries organise street rallies to demand their governments act against Russian energy imports.
The EU and the UK have also slapped heavy sanctions on key Russian banks, including Gazprombank and VTB, after similar action from the US.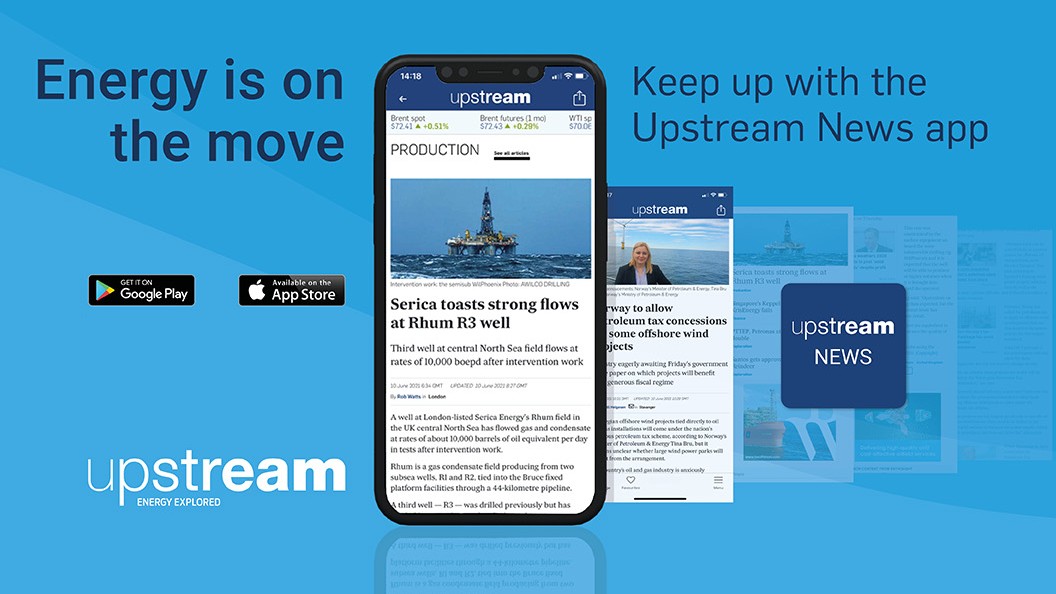 Stay a step ahead with the Upstream News app
Read high quality news and insight on the oil and gas business and its energy transition on-the-go. The News app offers you more control over your Upstream reading experience than any other platform.