European energy ministers have deferred taking action on a mooted price cap on Russian pipeline gas as attention switches this week to proposed windfall taxes on energy companies, including utilities.
Meeting in Brussels on Friday to discuss price-capping proposals targeting Russian gas, European Union energy ministers heard objections from East European countries, led by Hungary, that they would be adversely affected if Moscow carries out its threat to halt remaining pipeline supplies to Europe if gas giant Gazprom is hit with price caps.
The idea of capping the price of gas imports from Russia has won support from European Commission president Ursula von der Leyen, but Estonia's energy minister Riina Sikkut argued that any such price cap would have little or no impact on the crisis facing the European energy market.
"Very little that Russia does depends on our decisions. If Russia wants to limit the energy resources Europe gets, [President Vladimir] Putin will do it," the minister said, according to Reuters.
Gazprom has already halted supplies to Europe via the Nord Stream subsea pipeline to Germany and the Yamal Pipeline to Poland and Germany, claiming technical reasons but eventually admitting last week that shipments through Nord Stream 1 will only resume when the West drops the international sanctions that were introduced in response to the Russian invasion in Ukraine.
Gazprom is still sending reduced volumes to central and southern Europe via a legacy transit route across Ukraine and via the TurkStream pipeline reaching Europe via Turkey, but Hungary is leading a group of nations opposed to provoking Russia further.
Besides Hungary and Moldova, Slovakia and the Czech Republic remain strongly dependent on Russian gas supplies arriving through Ukraine and Turkey.
Sitting on the extension of Soyuz gas trunkline into the region, Slovakia has been a major transit hub for Russian gas in Eastern Europe, but is now searching for options to diversify its gas supplies in anticipation of a potential breakdown in deliveries.
On Thursday, Slovakia's largest gas importer, SPP, signed a liquefied natural gas supply deal with US supermajor ExxonMobil without specifying when supplies are due to begin, or pricing.
SPP said in a statement that gas will be transported to the country from an LNG gas terminal at Krk in Croatia and also from the Italy's pipeline network.
In its statement, the company argued it was crucial for Slovakia and others that the working cross-border connections between EU member states and a freely functioning gas market be maintained, despite current issues with gas supply.
Wider cap
Faced with the division over targeted Russian price caps, energy ministers asked the European Commission to consider a broader temporary cap on the price of all gas imports into Europe without targeting Gazprom specifically.
Ministers agreed that current levels of electricity and gas prices put pressure on inflation and the EU economy, creating social tensions, and on the general principle of a cap, according to a statement published by the Czech Republic, which currently holds the rotating presidency of the EU.
"There is a prevailing view of the countries that we need as an emergency measure a certain cap, but please give the commission and us a little bit more time to fine-tune where properly in the sequence the cap should be implemented," Czech energy minister Jozef Sikela told a press conference on Friday.
However, EU energy commissioner Kadri Simson said a sweeping blanket price cap on all gas imports, including liquefied natural gas, could aggravate the supply challenge for Europe as the continent competes with Asian buyers for LNG this winter.
"It is very important we can replace the decreasing Russian volumes with alternative suppliers," she said.
Ministers also discussed proposed measures to curb demand for electricity and to increase the scope for state aid and bailouts to energy suppliers facing financial difficulty due to supply commitments and gas costs.
The European Commission is expected to present proposals to member states on Wednesday aimed at shielding European households and businesses from record-high energy prices.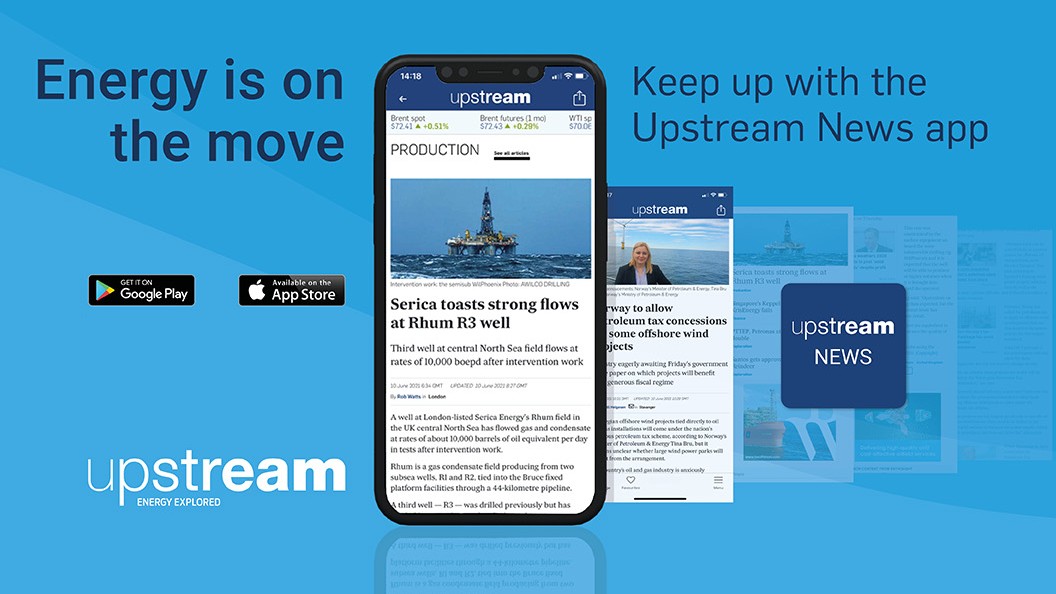 Stay a step ahead with the Upstream News app
Read high quality news and insight on the oil and gas business and its energy transition on-the-go. The News app offers you more control over your Upstream reading experience than any other platform.