German authorities have taken steps to deal with an increasing shortfall in natural gas supplies following last week's decision by Russian gas giant Gazprom to reduce gas flows to the country via the Nord Stream pipeline.
Germany's Economy Ministry Robert Habeck admitted that the new measures will increase reliance on coal-fired power plants until energy security is strengthened, as well as herald the introduction of an auction system in the coming weeks to incentivise industrial consumers to economise with their gas.
Measures also include €15 billion (US$15.8 billion) in credit lines for Germany's gas market operators, via state lender KfW, in order to replenish gas storage, a government official told Reuters.
Habeck said further measures were being kept in hand to boost energy security, depending on the situation. These could include launching the second phase of Germany's gas emergency plan, according to Reuters.
The so-called second phase starts when there is a high risk of long-term shortages of gas, and will enable the country's utilities to pass on higher prices to customers — thereby attempting to reduce demand in Europe's biggest economy.
Transport data from Opal and Nel, the German transmission operators that transport gas from Nord Stream, showed incoming Russian gas flows of about 66 million cubic metres of gas per day this past weekend against 167 MMcmd in the same period of May.
"The tense situation and the high prices are a direct consequence of (Russian President Vladimir) Putin's war of aggression on Ukraine," Habeck said.
"What is more, it is obviously Putin's strategy to make us insecure, to drive up prices and to divide us. We will not let that happen. We will fight back decisively, precisely and thoughtfully."
The Economy Ministry said bringing back coal-fired power plants into the energy mix could add up to 10 gigawatts of capacity in case of a critical gas supply situation.
It added that a corresponding law would go to the upper house of parliament in July.
"If we do not do it, then we run the risk that the gas storage facilities will not be full enough at the end of the year towards the winter season. And then we are blackmailable on a political level," Habeck said.
Turmoil in Bulgaria
Another gas shortage has been linked in Bulgarian media reports with provoking political turmoil in that European Union member nation, where Gazprom cut off gas supplies at the end of April.
Bulgaria's Prime Minister Kiril Petkov cancelled a visit to Azerbaijan that was scheduled for the end of last week, where he was due to talk about securing alternative gas supplies.
Hours ahead of Petkov's planned departure to the capital city Baku, opposition parties and the populist ITN party — which last week quit the four-party ruling coalition — voted to remove the Bulgarian parliament speaker Nikola Minchev.
Minchev is a member of We Continue the Change party that is led by Petkov and his former governmental colleague, Asen Vasilev.
Petkov is now facing a no-confidence vote in parliament, scheduled for Wednesday this week. Several opposition parties, led by the pro-Russian GERB, have united in the call, citing "the failure of the [Petkov] government in its financial and economic politics".
Last week, the Bulgarian government in Sofia tried to calm rising tensions and accusations from the opposition over the rising fuel prices.
"Very soon, between July and August, I expect 1 billion cubic metres [of gas] to enter Bulgaria at a price that is multiple times lower than the current market price," state public radio BNR quoted Petkov as saying.
He added that the government is working on a mix of liquefied natural gas supplies and Azeri pipeline gas so that the average delivery price is better than that of Gazprom's volumes.
The government also said that it is speeding up work on a long-running pipeline project, known as Interconnector Greece-Bulgaria, to secure such alternative supplies.
This project, which the government has said will become operational next month, will link Bulgaria's gas network to another pipeline system, the Southern Gas Corridor, as well as to LNG import terminals in Greece.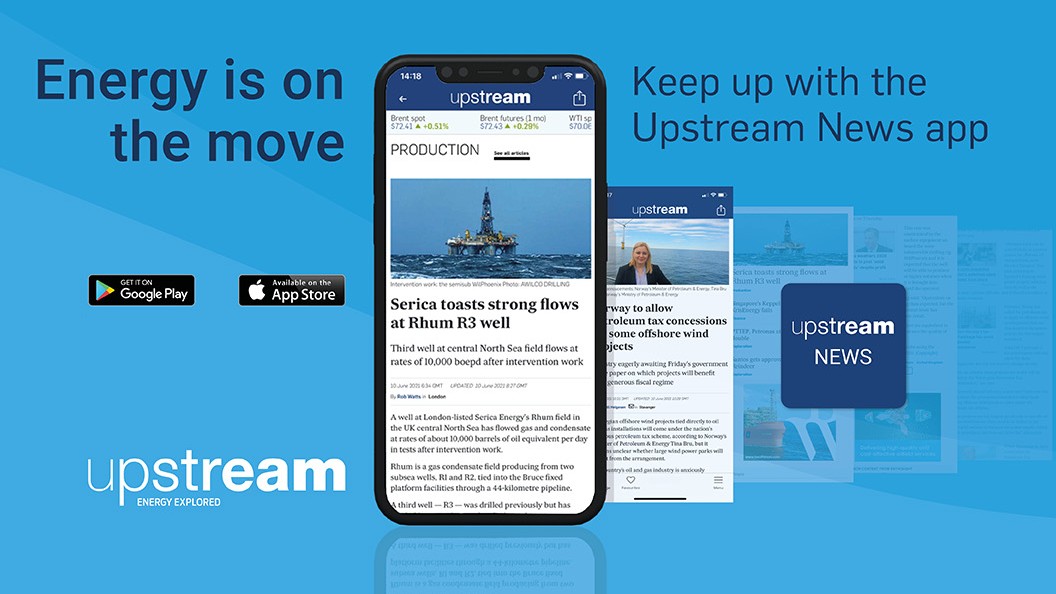 Stay a step ahead with the Upstream News app
Read high quality news and insight on the oil and gas business and its energy transition on-the-go. The News app offers you more control over your Upstream reading experience than any other platform.