ExxonMobil has denied engaging with US President Donald Trump in a call over fundraising, after the supermajor's name was used during a rally ahead of the elections next month in a "hypothetical" conversation over the presidential candidate who could raise more money.
During the event in Arizona on Monday evening, Trump said he could outraise his Democratic rival Joe Biden if he wanted to by calling on oil and Wall Street executives.
The US President painted a scenario of what he could do to support his fundraising efforts, including hinting that exploration permits could be exchanged for campaign funds, and then name-dropping ExxonMobil.
'Oh, you need a couple of permits?'
Trump described a hypothetical conversation: "How are you doing? How's energy coming? When are you doing the exploration? Oh, you need a couple of permits?"
"When I call the head of Exxon I say, 'You know, I'd love (for you) to send me $25 million for the campaign.' 'Absolutely sir,'" Trump added.
SIGN UP FOR OUR NEW ENERGY TRANSITION NEWSLETTER
Energy explored: Gain valuable insight into the global oil and gas industry's energy transition from Accelerate, the new weekly newsletter from Upstream and Recharge. Sign up here.
Trump, however, then clarified that he would not actually make the kind of phone call he described to his audience, but said his rival could instead.
ExxonMobil, nevertheless, was immediately forced to deny any hypothetical conversation between Trump and its chief executive, Darren Woods.
Phone call 'never happened'
"We are aware of the President's statement regarding a hypothetical call with our CEO... and just so we're all clear, it never happened," ExxonMobil said on Twitter after the rally.
ExxonMobil and Trump have a long history, as the president appointed Rex Tillerson, the former chief executive of ExxonMobil, as the secretary of State in early 2017 following his election victory at the end of the previous year.
Tillerson, who spent 40 years at ExxonMobil, emerged as Trump's top pick for the role in mid-December 2016 after two meetings with the then President-elect.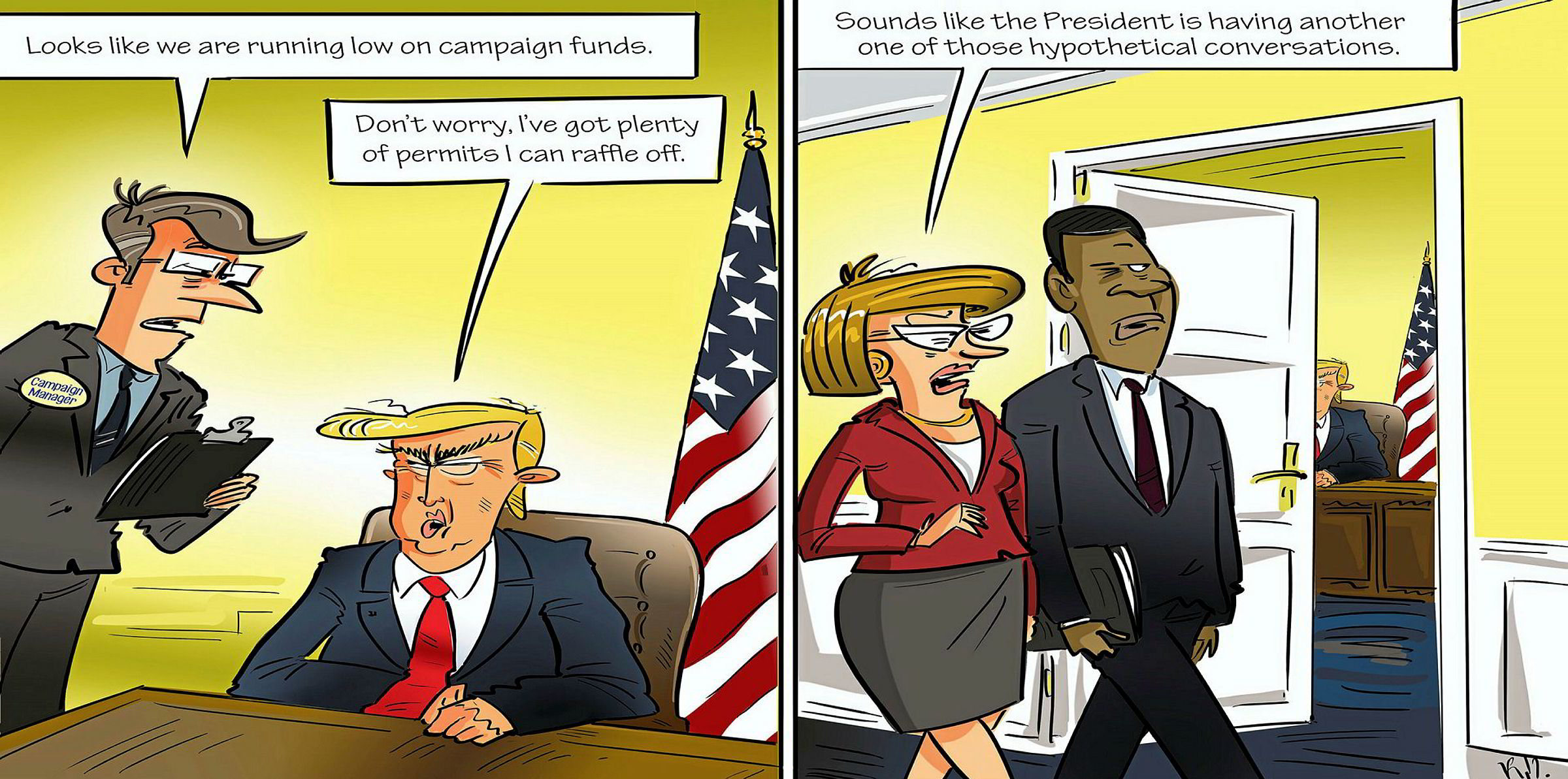 Trump called him a "world class player" and one of the "most accomplished business leaders and international dealmakers" at the time.
However, Tillerson was sacked by Trump in March 2018, who then referred to the ex-secretary of state and former ExxonMobil boss as being "dumb as a rock" and "lazy as hell".
At the end of 2018, Tillerson spoke frankly with CNBC correspondent Bob Schieffer about his time at the White House and said: "So often, the president would say, 'here's what I want to do and here's how I want to do it', and I would have to say to him, 'Mr President I understand what you want to do but you can't do it that way. It violates the law'."