International energy companies have continued their exodus from projects in Russia in response to the invasion into Ukraine, prompting threats of criminal prosecution from the Kremlin on Friday.
Deputy Prime Minister Yevgeny Belousov reacted angrily to the growing list of international companies and investors either winding down or suspending their operations and ending joint ventures with Russian partners.
Belousov said that foreign companies originating in nations now imposing sanctions will only be permitted to continue their business in the country if they provide full support and supplies to their Russian subsidiaries, according to reports carried on Russian state news agency Tass.
Investors will also be given an option to transfer their holdings and ventures to appointed Russian business leaders, with a possibility to take back their assets once sanctions are removed.
Finally, he warned those international investors that simply leave will be considered as pushing their Russian subsidiaries into what Belousov described as "deliberate bankruptcy".
Under the Russian law, "deliberate bankruptcy" entails administrative liability, such as fines, and criminal prosecution of top managers or shareholders of a company.
A switch from administrative liability to criminal prosecution, punished by imprisonment of up to seven years, comes if authorities assess the damage from the bankruptcy exceeds 1.5 million rubles ($14,000).
The law also says that managers and shareholders may be ordered by a court to pay damages.
Eni cuts Gazprom ties
Earlier this week, Italy's Eni became the latest international oil company to announce its exit from Russian investments, affecting a gas pipeline venture with Russian state giant Gazprom.
Eni said that it will work to sell its 50% shareholding in the Blue Stream subsea gas pipeline running across the Black Sea from Russia to Turkey.
Gazprom holds the other 50% shareholding in Blue Stream and is also responsible for supplying gas to the pipeline's entry point via the network of gas trunklines from West Siberia.
With capacity to deliver over 16 billion cubic metres per annum of gas to Turkey, the Blue Stream pipeline was inaugurated in 2003.
Its utilisation rate has varied year-to-year depending upon the demand for natural gas in Turkey as the system does not offer a re-export option.
According to Eni, its exposure to Russia has been limited since 2014 when the company had to comply with US sanctions and suspended its participation in a Black Sea exploration venture Russia's largest oil producer, Rosneft.
Trafigura reviews options
The Eni's announcement followed an earlier statement from global commodity trader Trafigura, a significant offtaker of oil and products from Russia.
"Trafigura unconditionally condemns the war, the violence in Ukraine and the humanitarian crisis this is causing", the statement said.
"Following news of the terrible violence being inflicted, we immediately froze our investments in Russia. We are now reviewing the options in respect of our passive shareholding in [Rosneft-led] Vostok Oil in which we have no operational or managerial input", it added.
At the end of 2020, Rosneft agreed to sell a 10% stake in Vostok Oil to Trafigura for about $8 billion, but the trader claimed that its risks from the withdrawal are limited.
Rosneft repeatedly said it was aiming for first oil from fields under the control of Vostok Oil in East Siberia in 2024.
Glencore too
Another global commodity trader with traditionally strong links to Russia, Glencore has condemned the actions taken by the Russian government against Ukraine.
"We are reviewing all our business activities in the country including our equity stakes in [electricity generator] En+ and Rosneft. The human impact of this conflict is devastating", the company said.
The wave of international companies dropping Russian investments or suspending activities gained momentum when UK supermajor BP announced last Saturday that it was willing to take a $25 billion hit to end its 20% stake in joint venture with Rosneft.
Equinor and Shell followed suit, announcing they would exit operations in Russia, including the latter's involvement in the Nord Stream 2 pipeline and the Sakhalin 2 LNG facility.
TotalEnergies took a more moderate course, merely cutting off new investments, but then ExxonMobil made a decisive move to pull the plug on its oil and gas assets in the Sakhalin Island region.
Norway's sovereign wealth fund also ended investments in Russia, while the Norwegian Oil & Gas Association excluded Rosneft and fellow Russian company Lukoil.
Norwegian Energy Minister Marte Mjos Persen said Russian companies will not be awarded licenses in Norway.
Beyond the energy sector, a host of Western consumer companies have announced that they will suspend operations and supplies in Russia.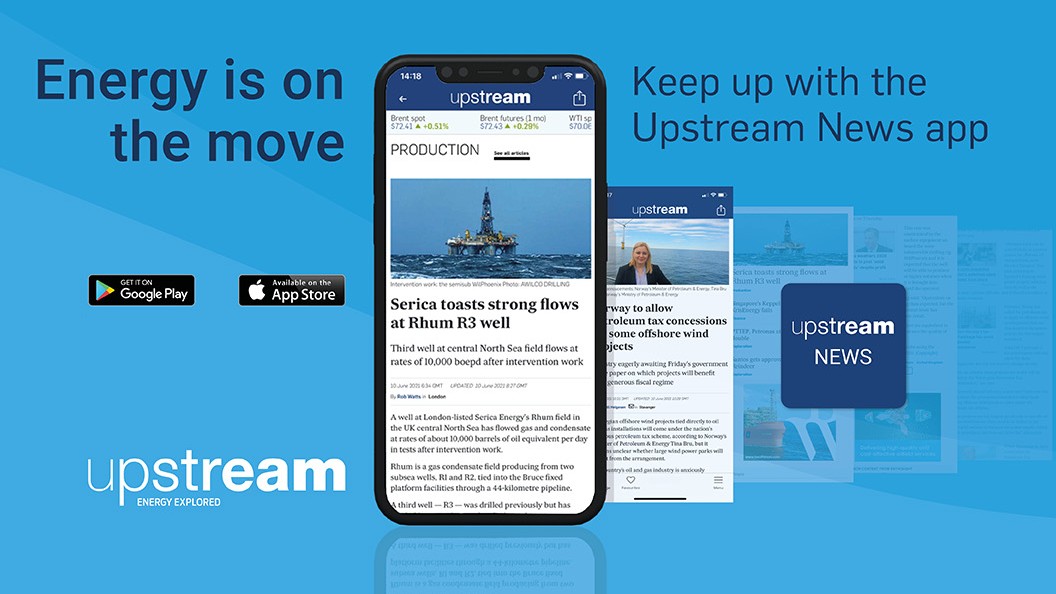 Stay a step ahead with the Upstream News app
Read high quality news and insight on the oil and gas business and its energy transition on-the-go. The News app offers you more control over your Upstream reading experience than any other platform.