The bloody unrest in Myanmar following last month's military coup has taken an ominous turn as some pro-democracy movement supporters call for attacks on Chinese infrastructure and businesses inside Myanmar.
Online threats and growing unrest could further disrupt the country's oil and gas operations and discourage foreign investment in the sector.
The targets of threats include the parallel onshore pipelines that transport oil and gas produced at Posco's Shwe field offshore Myanmar from Kyauk Phyu in Myanmar's Rakhine (Arakan) state to Kunming, China.
ENERGY EXPLORED: SUBSCRIBE TO ACCELERATE
Gain valuable insight into the global oil and gas industry's energy transition from ACCELERATE, the free weekly newsletter from Upstream and Recharge. Sign up here today.
China's repeated stance on the coup — which saw the Myanmar military seize power on 1 February after claiming voting fraud in last November's general elections — is that it is an internal affair.
Social media has given some pro-democracy activists an avenue to pressure Beijing not to veto any United Nations Security Council moves to further clamp down on the junta.
It has also provided a forum for darker threats, as one user told China: "If you are still concerned that what's currently happening in Myanmar is an internal affair, to blow up the natural gas pipeline that passes through Myanmar is also an internal affair."
The past five weeks have seen the deaths of at least 60 anti-military demonstrators on the nation's streets, while almost 2000 people, including politicians and journalists, have been detained.
Lack of UN consensus
The UN Security Council on Tuesday failed to agree on a statement condemning the coup in Myanmar that also threatened possible "further measures" to pressure the military.
The draft Security Council statement, seen by Reuters, reportedly calls on the military "to exercise utmost restraint, emphasises that [the council] is following the situation closely and states its readiness to consider possible further measures".
New York-based Human Rights Watch is among global non-governmental organisations that have called on the Security Council to impose a global arms embargo and targeted economic sanctions on the junta.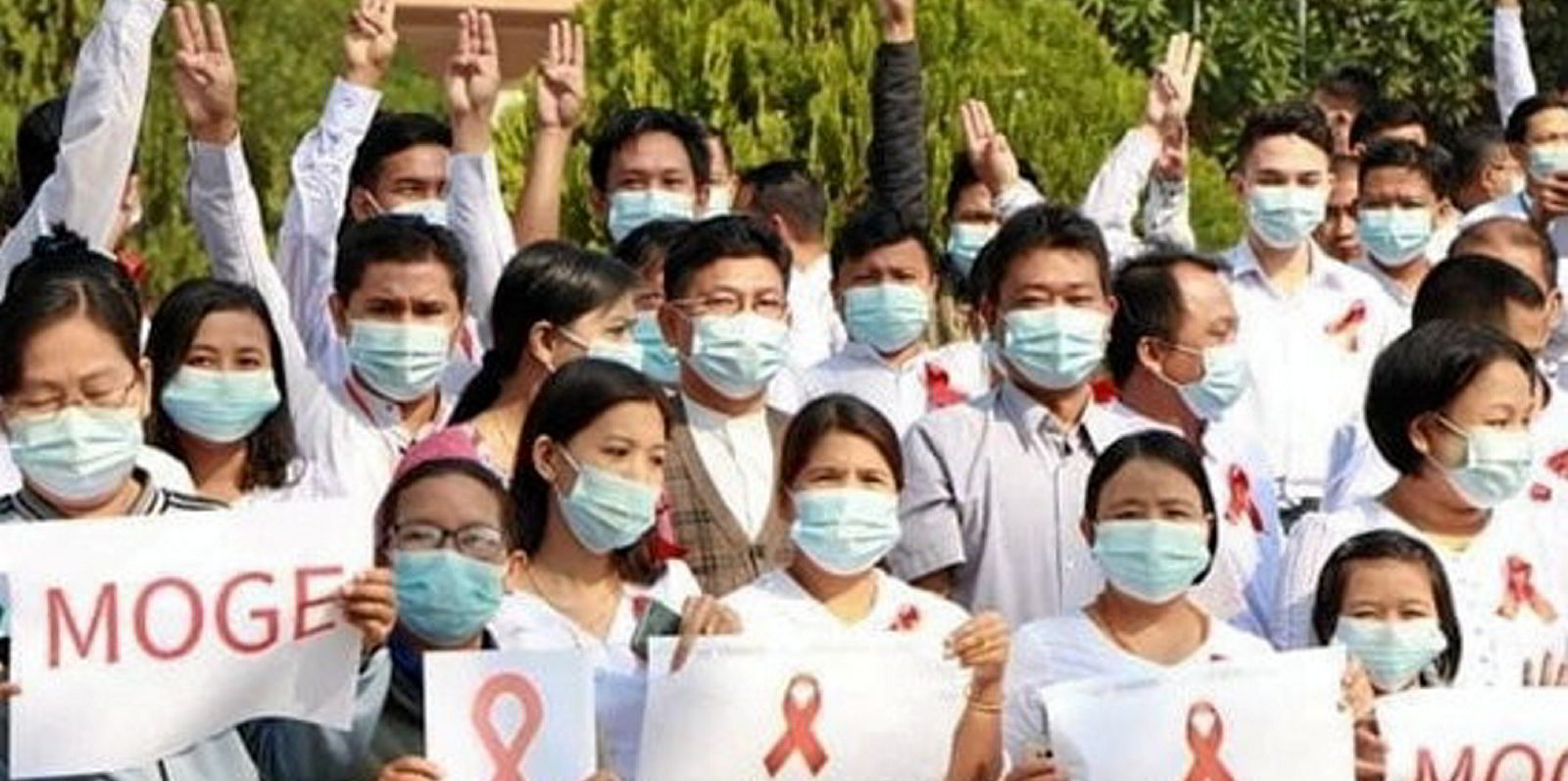 However, such sanctions are not expected to gain traction, as opposition is expected to come from Security Council members China and Russia, which along with the US, UK and France have veto powers.
Local news outlet The Irrawaddy on 8 March reported that Beijing recently held an emergency meeting with Myanmar officials from the Home Affairs and Foreign ministries.
The publication claimed that Bai Tian, director general of the department of external security affairs under China's Ministry of Foreign Affairs, asked Myanmar's junta to assure security of the Myanmar-China oil and gas pipelines amid growing anti-Chinese sentiment.
Pro-democracy Myanmar nationals posted on social media an open letter to the Chinese government: "If you do not stop support [sic] the unofficial military junta… Myanmar-based Chinese businesses must be collapsed soon including... gas pipeline projects."
Bai warned that any sabotage to the oil and gas export trunklines would not only be costly to both nations' economies but would also weaken Myanmar's ability to attract foreign investors.
"Criticism about the gas pipeline should not be allowed, as it is important for the socio-economic development of Myanmar. Relevant organisations should control fake news relating to the project," The Irrawaddy quoted Bai as saying.
Important revenues
Myanmar earns about $1 billion annually from gas sales, with most volumes being exported via pipeline to China and Thailand.
Another non-governmental organisation, Justice For Myanmar, has added its voice to the growing calls for businesses with commercial ties to state-owned Myanma Oil & Gas Enterprise (MOGE) to immediately sever these connections.
"If it's business as usual, foreign investors in Myanmar's gas [industry] will be funding an illegitimate and brutal military regime as they did before 2011, when the country was under full military rule," said Justice for Myanmar on its website.
"The people of Myanmar have mobilised against dictatorship through a national campaign of civil disobedience and boycotts against military-owned products. Even MOGE's own staff are publicly protesting."
Partners in the gas pipeline are China National Petroleum Corporation (CNPC), MOGE, Posco and its Shwe co-venturers, while the oil pipeline project is a joint venture between CNPC and MOGE.