Russian President Vladimir Putin has reaffirmed the Kremlin's commitment to the Gazprom-owned Nord Stream 2 pipeline following his first face-to-face meeting with German Chancellor Olaf Scholz, who replaced long-serving Angela Merkel last year.
At a joint press conference with Scholz in Moscow on Tuesday, Putin said the new pipeline will have the same result as its predecessor, Nord Stream, of bringing "cheap gas" to German and European consumers.
Both pipelines are built to carry Russian gas over a 1200-kilometre Baltic Sea route to eastern Germany.
The Nord Stream pipeline became fully operational in 2012.
The Nord Stream 2 was concluded in September 2021 but has not yet been certified for operation by German authorities.
In his statement, Putin added that Nord Stream 2 will increase the security of Russian gas supplies to Germany.
Russian officials have repeatedly argued that supplying directly to the continent and bypassing third countries such as Ukraine and Poland offers more energy security, not less, to customers and end-users.
Putin also cheered a planned appointment of Germany's former chancellor Gerhard Schroeder to the board of Russian gas monopoly Gazprom, where he will "act in the interests of his own country" and "influence the decision-making" process in the company.
Nord Stream 2 is still waiting for German certification to start operations, and the US and some European countries see withholding permits as the strongest deterrent to suspected plans in Moscow to impose its will on neighbour Ukraine.
Old grudge
Recent events have been interpreted as a clear signal from Russia that it is not prepared to continue exporting some of Gazprom's gas to Europe via Ukraine, despite this being a key condition that the US and European nations attached to agreeing to a Nord Stream 2 start-up later this year.
Putin also recalled when a new Ukraine pro-democracy government in 2004 rejected a Russian plan to hand the operational management of the Ukrainian gas transmission network and underground storage facilities to a Gazprom-led international consortium.
Ukraine's network has capacity to deliver about 140 billion cubic metres of Russian gas to Europe and also boasts a storage capacity of more than 30 Bcm, which analysts in Moscow suggest brings it within Putin's declared intention to expand Russian influence across the country's borders.
Gazprom is contracted to use a transit capacity of just 40 Bcm per annum within the Ukrainian network between 2021 and 2024, with the volume split between minimum daily allocations of 109 million cubic metres.
Since 1 January, Gazprom has been using between 50% and 75% of the daily allocation for its gas exports to Europe via Ukraine, despite the contractual commitment.
This has helped keep European gas spot prices close to $1000 per thousand cubic metres, despite increasing imports of US liquefied natural gas to the continent.
Though spot prices fell to about $800 per thousand cubic metres earlier this week following Russian announcements of withdrawing some troops from Belarus and Crimea, the trend reversed midweek when expectations of higher Russian gas exports via Ukraine and Poland did not materialise.
Moreover, Gazprom told news agency Interfax in Moscow that it had to slightly reduce its gas production 1.52 million cubic metres per day in the first half of February because of the unseasonal warmer weather during this period.
Industry analysts have noted that Gazprom has opted not to divert the excess of its gas output to European markets, where storage facilities are estimated to hold less than one third of their capacity, which means that any potential cold weather spell could quickly use up remaining reserves.
Biden's warning
Although Scholz has avoided giving a straight answer about Germany's willingness to include Nord Stream 2 among any sanctions imposed on Russia, US President Joe Biden reiterated his stance on strong countermeasures during a public address on Tuesday.
He said the US and its allies will "respond decisively" and "Nord Stream 2 will not happen" if Russia invades Ukraine.
According to reports in Washington, a bipartisan group led by Senate Foreign Relations Committee Chair Bob Menendez and ranking member Jim Risch, have been seeking common ground between Republicans and Democrats on the issue.
Republicans insist on immediate sanctions against Russia, including Nord Stream 2, while Democrats are understood to want to give Biden leeway to threaten Russia with future sanctions.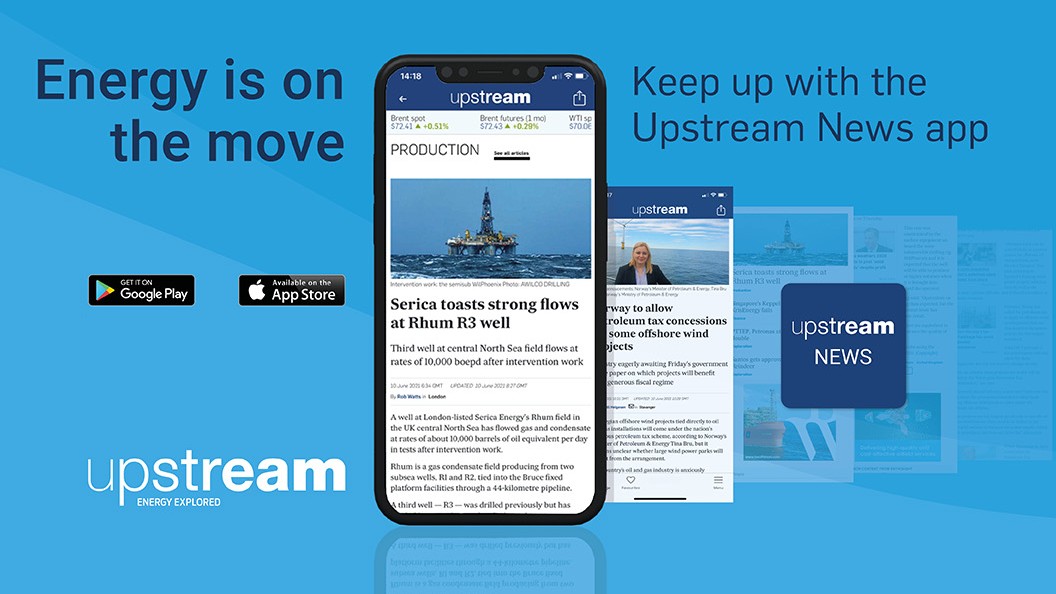 Stay a step ahead with the Upstream News app
Read high quality news and insight on the oil and gas business and its energy transition on-the-go. The News app offers you more control over your Upstream reading experience than any other platform.