Russian energy giant Gazprom announced on Tuesday that it will halt gas supplies to Poland and Bulgaria because both European Union nations have failed to pay in Russian currency, the ruble, in line with demands made by the Kremlin.
Poland and Bulgaria are the first countries to have their gas cut off by Europe's main supplier since Moscow invaded Ukraine on 24 February.
Russian President Vladimir Putin has demanded that countries he deems "unfriendly" agree to a scheme under which they would open accounts at Gazprombank and make payments for Russian gas imports in euros or dollars that would be converted into rubles.
Polish energy company PGNiG considers the halt of gas supplies by Gazprom a violation of the contract and intends to file a claim, the company said on Tuesday, according to Russian news agency Tass.
"PGNiG regards the halt of natural gas supplies as a violation of the Yamal contract, and therefore the company will take appropriate steps to restore natural gas supplies under the contract," the company said.
The Polish company also stressed that it reserves the right to make claims in connection with stoppage of natural gas supplies and will use all its contractual rights, as well as rights arising from legal provisions, for this purpose.
Russian gas stopped flowing overnight
Earlier on Tuesday, Polish portal Onet reported, citing unofficial sources in government circles and the energy company PGNiG, that Russia had suspended gas supplies to Poland under the Yamal contract.
According to the European Network of Transmission System Operators for Gas (ENTSOG), the physical flow of Russian gas through the Kondratki station stopped overnight on 26 April, reported Tass.
Poland has repeatedly said it will not pay for Russian gas in rubles and has planned not to extend its gas contract with Gazprom after it expires at the end of this year.
"Payments for gas supplied from 1 April must be made in rubles using the new payments details, about which the counterparties were informed in a timely manner," Gazprom reportedly said on Wednesday.
Russia's decision to cut off gas supply to Poland will add to its status as an economic and political pariah, UK Deputy Prime Minister Dominic Raab said on Wednesday.
"It will have a... very damaging effect on Russia as well because it is becoming further and further, more and more, not just a political pariah but an economic pariah," Raab told Sky News.
Poland anticipated geopolitical factors affecting the flow of Russian gas and has taken steps to install import capacity for liquefied natural gas and will be connected to Norway by the new Baltic Pipeline later this year. New interconnections also allow gas to flow to Poland from European neighbours, such as Germany and the Czech Republic.
Polish oil and gas company PGNiG has reported that underground gas storage is almost 80% full and that higher winter demand will be met from alternative sources.
PGNiG imported more than half of its gas through Gazprom in the first three months of this year, but Bulgaria's reliance is higher.
"At the moment, the natural gas is being used more as a political and economic weapon in the current war," Bulgaria's Energy Minister Alexander Nikolov commented, according to a BBC report.
Germany has been more willing to discuss adapting to a payment scheme using a Russian banking intermediary but has hardened its stance toward Moscow over the issue of supplying weapons to Ukraine.
So far there have been no reports of any interruption in gas supplies from Russia to Germany.
The EU responded to the latest Russian move by promising to mitigate the impacts of Gazprom's decision on consumers.
EU Commission president Ursula von der Leyen also warned European energy providers against complying with Russian demands to pay for their gas in rubles, saying that this could constitute a breach of EU sanctions.
"To pay in rubles, if that is not foreseen in the contract, is a breach of our sanctions," she told a press conference on Wednesday.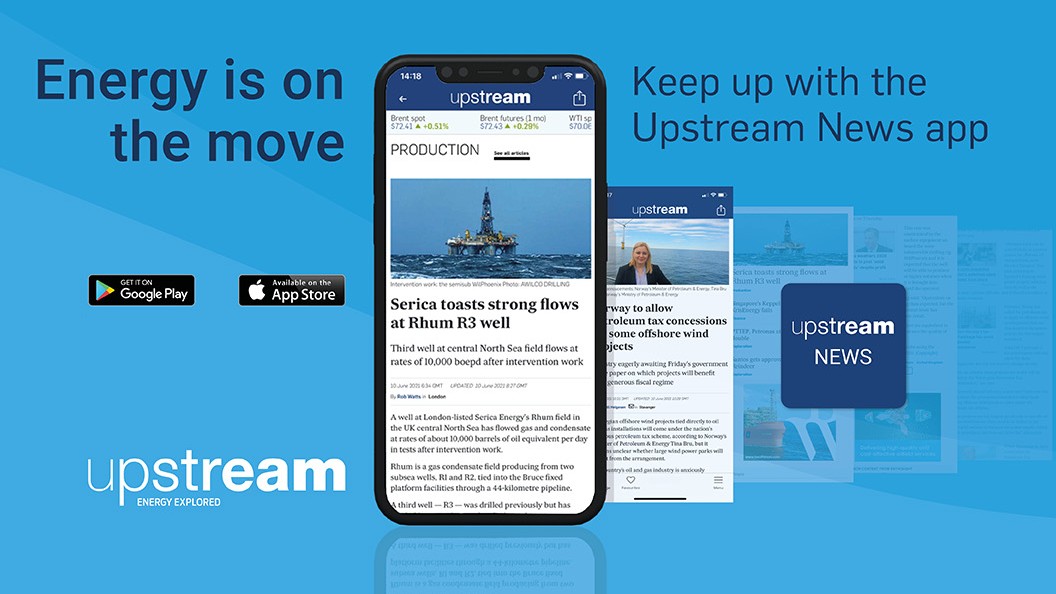 Stay a step ahead with the Upstream News app
Read high quality news and insight on the oil and gas business and its energy transition on-the-go. The News app offers you more control over your Upstream reading experience than any other platform.