OPINION: Russia's oil and gas industry has become a hostage to the political and military strategy being played out by President Vladimir Putin, who seems reluctant to either end his military operations against Ukraine or resolve the conflict by diplomatic means.
The Kremlin expected the invasion to last days, resulting in the installation of a pro-Moscow government in Kiev.
However, the war has now entered its third month, amid expectations in Ukraine that the active phase of the conflict will continue until the end of this year.
As the US, Europe and other countries impose new waves of sanctions on Russia and prepare to curb their purchases of the country's oil and natural gas, there are few cracks in the wall of tacit or open support for the Kremlin usually demonstrated by the Russian energy industry.
Russian oil industry leaders tend to take a bullish position on demand for fossil fuels in the Wests.
Moscow media cheered a decision by Germany to reactivate legacy coal power plants to ensure the security of electricity supply in the face of Russian threats to halt gas exports.
There was a hint of schadenfreude as the Russians observed Germany's apparent backtracking from the European Green Deal.
The Kremlin is looking for leverage and if Europeans doubted Russia's willingness to use pipeline gas as a big stick, those doubts appear to have been dispelled.
Earlier this week, Gazprom announced that it is halting gas deliveries to Poland and Bulgaria as these countries refused to amend their long-term contracts and pay for Russian gas in rubles rather than euro or US dollars.
While Poland has been preparing for this moment, the political landscape in Bulgaria may be shaken by the stoppage as the country sources about 80% of its gas from Russia.
Gazprom has stopped short of subjecting Germany and Austria to the same treatment, while Slovakia and the Czech Republic continue to receive Russian gas via Ukraine.
These supplies, however, are running at just half of the contracted minimal daily throughput volume.
Such delivery rate is probably insufficient to fully replenish storage facilities in Europe, with the Kremlin evidently expecting to enjoy stronger leverage closer to the winter season.
But there is a price to pay for weaponising oil and gas.
The Russian oil industry may have to shut in about one third of its production capacity if the Western embargo is fully imposed.
So far, Russian oil industry leaders do not seem as troubled by this scenario as Western nations would hope.
Speaking in the regional capital of Kazan, the executive director of Tatneft, Nail Maganov, reassured his audience that the Russian domestic market offers ample opportunities to the country's producers.
"I think we will be able to overcome [the negative effect] of such an embargo, at least partially", Maganov said.
While executives of Russian top oil producers have been targeted personally by sanctions, Lukoil's former president Vagit Alekperov is the only one to have left his position, in what is seen as a sign of loyalty, or at least readiness to continue leading their companies despite the pressures and financial impacts of foreign measures.
The strong bond that exists between the Kremlin and the oil and gas industry arguably forms the backbone of the Russian economy.
The Western-led embargo of Russian oil and gas may not be enough to break this bond.
Economic sanctions have been shown to have limited efficacy when it comes to bringing changes in regimes or even policies.
Additional measures will also be needed if the West wants to prevent the supply of high-tech, specialised equipment and know-how needed by the oil industry.
How much this will hurt Russia and bring change remains to be seen.
(This is an Upstream opinion article).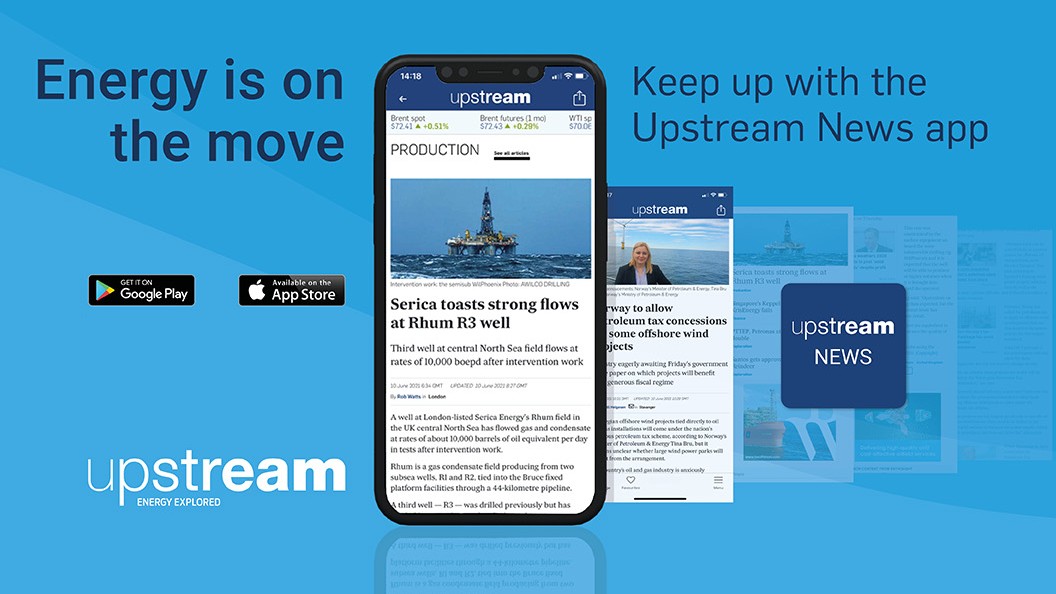 Stay a step ahead with the Upstream News app
Read high quality news and insight on the oil and gas business and its energy transition on-the-go. The News app offers you more control over your Upstream reading experience than any other platform.