Russia's ambitions of becoming a leading supplier of liquefied natural gas to international markets by 2030 are being hampered by the inability of operators to order essential equipment from foreign manufacturers and the domestic industry's own difficulty in catching up with internationally competitive technology and manufacturing standards.
Speaking at the recent St. Petersburg international economic forum in Russia, Leonid Mikhelson, executive chairman of Novatek, Russia's largest independent gas producer and representatives of leading country-based contractors expressed optimism about the role that state-backed investments in research and development can play to help Russia fill the supply and service gaps caused by the imposition of Western sanctions, but both sides also acknowledged the scale of the problems that flagship LNG projects are now facing.
With Europe in May enacting legislation to halt the supply of equipment and know-how to Russian LNG projects, deliveries of contracted equipment from the West and China have ground to a halt.
Before the start of the war in Ukraine, Novatek repeatedly claimed it would be able to deliver more than 55 million tpa of LNG to international markets by 2030 from its Yamal LNG, Arctic LNG 1 and Arctic LNG 2 projects.
There is growing evidence that sanctions are severely affecting the pace and possibly even the viability of the Novatek-led Arctic LNG 2 project, currently the largest of its kind in the country.
Arctic LNG 2 comprises three 6.6 million tonne per annum trains to be installed on concrete gravity based structures (GBS) now under construction at the Novatek-managed Belokamenka yard, near the port of Murmansk.
While channel dredging and other preparations have been continuing in Belokamenka for the towed transportation of the first train to the Gydan Peninsula later this summer, the ability of Russian contractors to design and manufacture missing elements for the project remains in doubt.
Power supply
Contracting arrangements in place before Moscow launched its war on Ukraine included a major role for the compact LM9000 gas powered turbines manufactured by US services giant Baker Hughes.
Moscow-based newspaper Kommersant last week reported that Baker Hughes had refused to deliver the turbines for the almost-complete first Arctic LNG 2 train to comply with sanctions against Russia.
Alexander Konyukhov, executive director of Russian turbo machinery supplier Silovye Mashiny, told the St Petersburg gathering that, following "weekly meetings" with Novatek, the company is able to commit to delivering between nine and 12 turbines, known as GTE-170, to the Arctic LNG project, located on the Gydan Peninsula.
Konyukhov said his company completed the manufacture of a pilot version of the GTE-170 turbine earlier this year.
But Novatek will have to wait until 2025 for its first delivery as Silovye Mashiny has agreed committed to deliver several power generation sets to at two other customers in Russia, he acknowledged.
Before Russia invaded Ukraine in February, Novatek had repeatedly said that Arctic LNG 2's first train would come into operation in 2023, and Mikhelson has been sticking to this plan even as Western sanctions were progressively tightened.
Most wanted list
According to Mikhelson, Russian manufacturers will have to supply 18 categories of essential equipment for the company's LNG projects, including large heat exchangers, cryogenic pumps, turbo expanders to chill natural gas, compressors of various types and loading jetties.
While some progress has been seen in the development of Russian pumps and compressors, crucial R&D efforts relating to 11 categories of essential equipment have not yet started despite calls and efforts by the gas producer, Mikhelson said.
He added that he sees just the Russian government as the source of financing for such R&D efforts, as companies are unwilling to invest their own funds at this stage.
An initial need for short-term financing of 24 billion rubles (US$400 million) has been identified, he said.
"If any of [the] required 18 types of equipment are not available for order in Russia, the commissioning of new LNG trains will be impossible," Mikhelson said.
He added that Russia has "no time to waste" because high energy prices will accelerate the final investment decisions on other competing LNG supply projects across the globe, and Novatek will have to "fight for a market share".
Mikhelson said that in a best case scenario, R&D efforts on the "missing" LNG-related equipment would take between 18 months and two years, and the gas producer will have to wait several years more before commercially produced units become available for its LNG projects.
Price worries
Another key factor is the price of Russian manufactured equipment, he acknowledged.
Mikhelson said that replacement submersible cryogenic pumps, recently designed and manufactured by Russia's state-controlled contractor Atomenergomash, had been offered to Novatek at almost double the price of a similar pump manufactured in Japan.
Meanwhile, Russian LNG projects in the Arctic have to remain competitive on investment and operating costs on their upstream side, as they carry additional transportation costs because they require ice-breaking support.
According to Mikhelson, Novatek in the long term aims to reduce the costs of its next LNG trains based on GBS topsides, to around $700 per tonne from the current approximate $1000 per tonne to commercialise Russian Arctic gas reserves that are estimated at some 32 trillion cubic metres.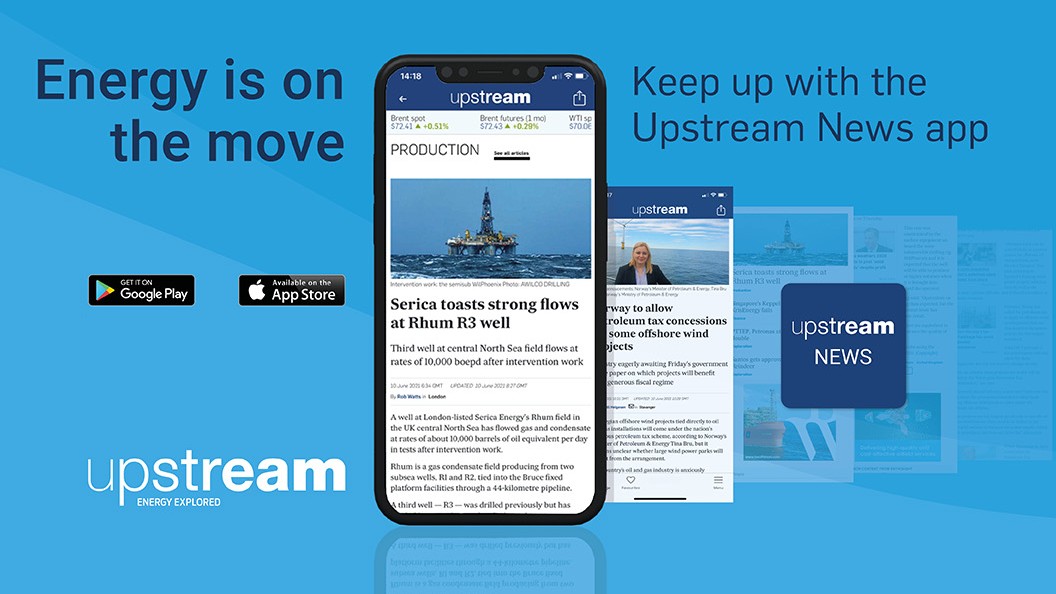 Stay a step ahead with the Upstream News app
Read high quality news and insight on the oil and gas business and its energy transition on-the-go. The News app offers you more control over your Upstream reading experience than any other platform.