Russia's Nord Stream 1 gas pipeline will not reopen as scheduled on Saturday, increasing European concerns that Russia will keep the pipeline closed in retaliation for Western support for Ukraine.
Nord Stream 1, which runs under the Baltic sea to Germany, was scheduled to return to service at 0100 GMT Saturday morning.
In a statement, state-controlled energy company Gazprom claimed a "technical fault" for the inability to resume service on Nord Stream 1 after a scheduled three-day outage for maintenance.
A Gazprom statement said that several leaks of engine oil were found around cables, connecting to speed sensors, during the inspection that started on 31 August.
These leaks made impossible for a last running compression turbine from being operated safely, with its start-up prohibited by country's technical compliance watchdog Rostekhnadzor, the company continued in a statement.
It added that representatives of the turbine manufacturer, Germany's Siemens Energy, were present during the maintenance work at the Portovaya compression station on the Russian coast of the Baltic Sea and confirmed the leaks. Gazprom said that the turbine can not be serviced on-site and has to be removed to be sent to a specialised workshop for repairs.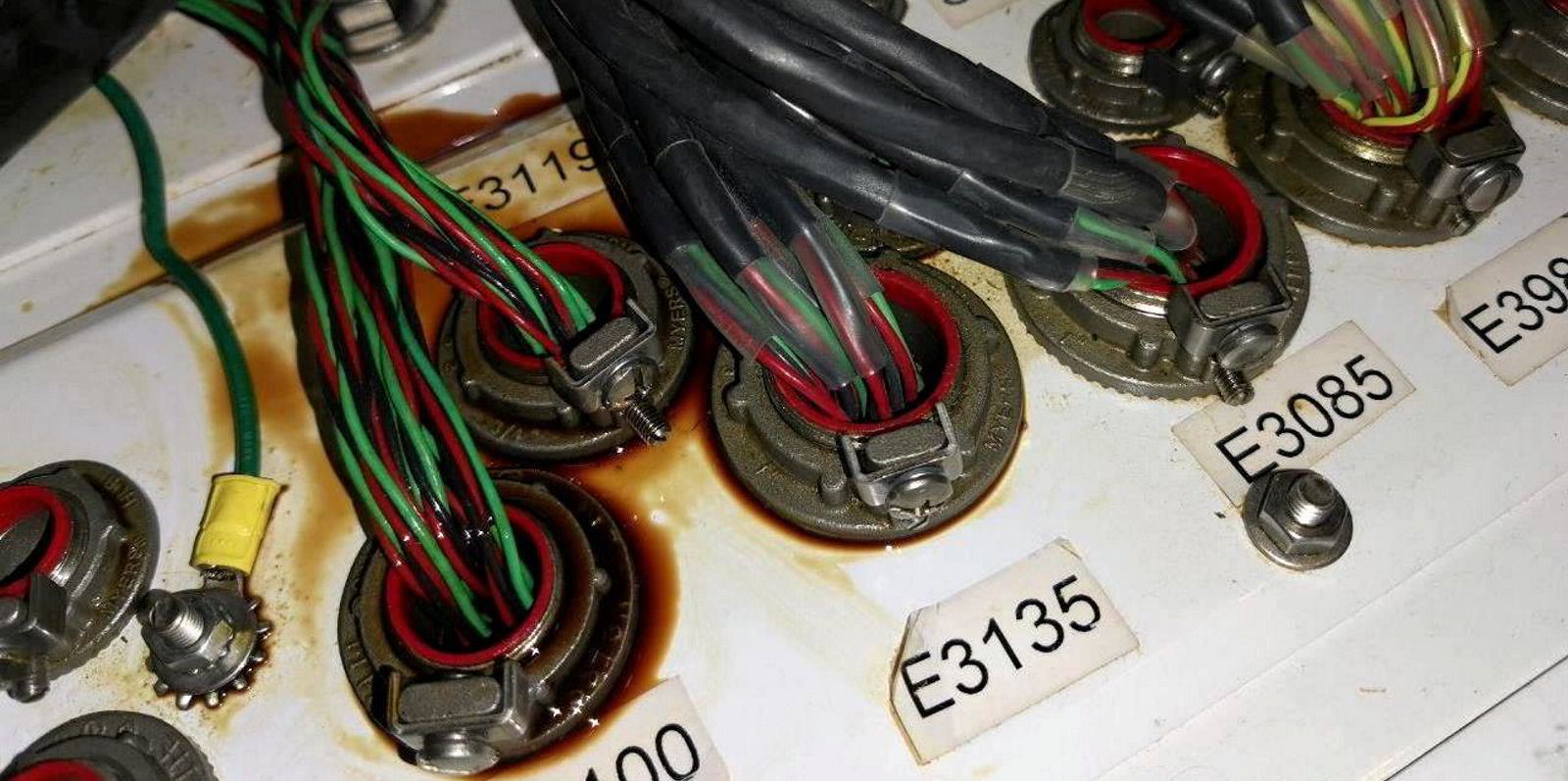 The company has blamed international sanctions against Russia and its corporations that prevented the gas giant from sending Portovaya turbines for maintenance outside Russia.
Siemens Energy responded in a statement to say: "Such leaks do not normally affect the operation of a turbine and can be sealed on site. It is a routine procedure within the scope of maintenance work".
"In the past, too, the occurrence of this type of leak has not led to a shutdown of operations. Siemens Energy is not currently contracted to carry out maintenance work, but is on standby," it added.
Gazprom declined to give an updated timeframe on the pipeline's return to service which has only been running at 20% of its 55 billion cubic metres per year capacity after remaining seven turbines were taken out of operation at Portovaya earlier this summer, hampering European efforts to restock natural gas storage facilities ahead of the next winter.
Eric Mamer, spokesperson for the European Commission tweeted: "Gazprom's announcement this afternoon that it is once again shutting down Nord Stream 1 under fallacious pretenses is another confirmation of its unreliability as a supplier."
A long-term closure of Nord Stream 1 would be a blow to several European nations, especially Germany, which has been heavily reliant on Russian gas imports for a number of years.
Moscow has claimed western sanctions have limited its ability to continue normal operations for Nord Stream 1, while EU and US critics claim Russian President Vladimir Putin is simply engaging in economic blackmail.
Coincidentally or not, finance ministers from the Group of 7 nations agreed Friday to place an indirect price cap on Russian oil.
The G7 member nations said in a statement that the move was specifically intended to "reduce … Russia's ability to fund its war of aggression whilst limiting the impact of Russia's war on global oil prices".
Oil prices worldwide have moved up a level since Russia's invasion of Ukraine in late February, and remain high despite a recent easing in supply concerns.
Brent crude was selling at more than $93 per barrel and West Texas Intermediate crude selling for more than $87 per barrel in mid-afternoon trading in the US Friday.
If Russia does keep Nord Stream 1 shut-in in an effort to create a gas shortfall in Western Europe this winter, it may not have the desired effect.
In an update released Thursday, Wood Mackenzie said gas demand in Europe is dropping while other supply sources – primarily LNG from the US – have helped European storage levels increase faster than expected.
"Strong LNG and non-Russian pipeline imports have helped get Europe gas storage levels to 80% at the end of August, beating expectations. We expect this to rise to 86% by the beginning of October," said Massimo Di Odoardo, Wood Mackenzie's vice president for Gas and LNG research.
The combination of an extended Nord Stream 1 shut-in and an extremely cold winter, however, could still cause issues.
"Should Nord Stream flows not resume following September maintenance, European inventories might still end up at 26% by the end of this winter, although they might only be able to get to 81% ahead of next winter," Di Odoardo said.
However, Gazprom has contested predictions that Europe will be fine without Russian pipeline gas imports this winter, saying that available volume of gas in storage in Germany will be only sufficient to cover just two months of the country's consumption.
The gas giant added that Europe has to source over 18 billion cubic metres of gas and pump it into storage before end of November for reserves to come on par with levels, seen at the start of the winter season three years ago.
* The article has been updated to include a Siemens Energy statement.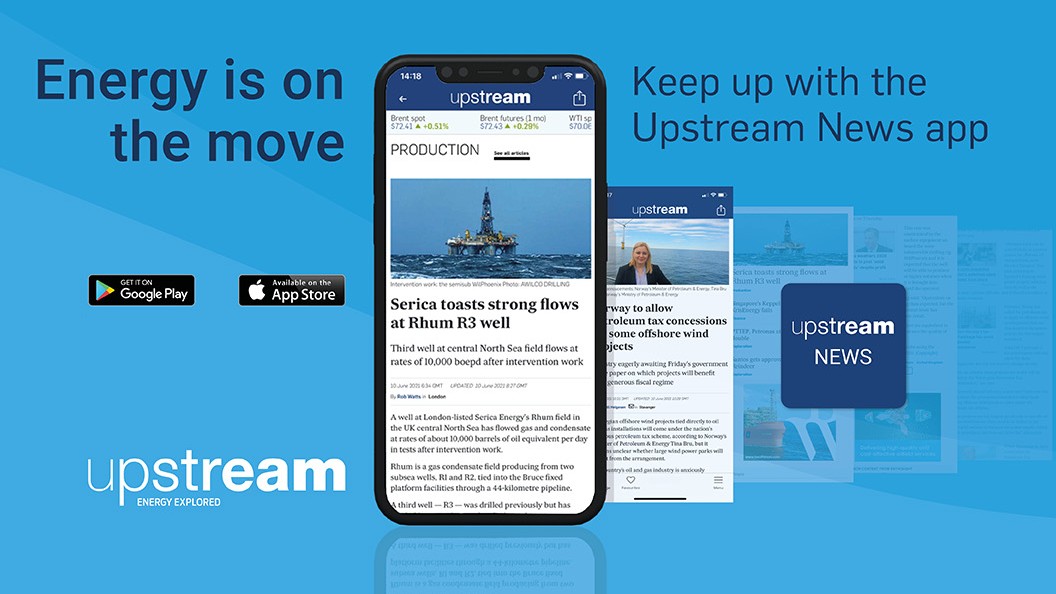 Stay a step ahead with the Upstream News app
Read high quality news and insight on the oil and gas business and its energy transition on-the-go. The News app offers you more control over your Upstream reading experience than any other platform.