While Russia's energy giants have so far managed to avoid a significant impact of sanctions from the West following the superpower's invasion of Ukraine, the sporting world appears to be taking a hard line. UEFA, European football's governing body, has ended Russian state-controlled gas giant Gazprom's long-running sponsorship of the Champions League, which began in 2012 and was only renewed last year until 2024.
The move to strip Gazprom of its sponsorship comes after UEFA already stripped Russia of this year's Champions League final, moving it from St Petersburg to Paris.
In a further blow for Gazprom, German football club Schalke 04 has decided to remove the company's sponsorship from its shirts.
English footballing side Manchester United has also ended its sponsorship deal with Russia's national airline Aeroflot, which had been the club's official carrier since 2013.
UEFA and football's global governing body, FIFA, also announced in a joint statement this week all Russian clubs and national teams are to be suspended from participation in all FIFA and UEFA competitions "until further notice".
The move comes after FIFA drew criticism for only initially ordering Russia to play its international games at neutral venues and also banned the Russian national anthem and flag from international games.
The outright suspension means that the Russian men's team can no longer compete in its scheduled World Cup play-off match with Poland on 24 March.
In a statement on Monday, the Football Union of Russia said it was "categorically opposed" to the decision by UEFA and FIFA to suspend all Russian teams from competition until further notice, adding it reserved the right to challenge the decision by both governing bodies, "pursuant to international sports law".
Football is not the only sport to start sanctioning Russia for its invasion of Ukraine — the Russian Formula 1 Grand Prix, which was due to take place in Sochi in September, has been cancelled.
The International Olympic Committee has urged sports bodies to cancel or move all events planned for Russia and Belarus and to stop using the countries' flags and national anthems.
The International Tennis Federation has also cancelled all events taking place in Russia indefinitely.
Likely to hurt Russian President Vladimir Putin the most, however, is World Taekwondo stripping the martial arts fanatic of his honorary taekwondo black belt.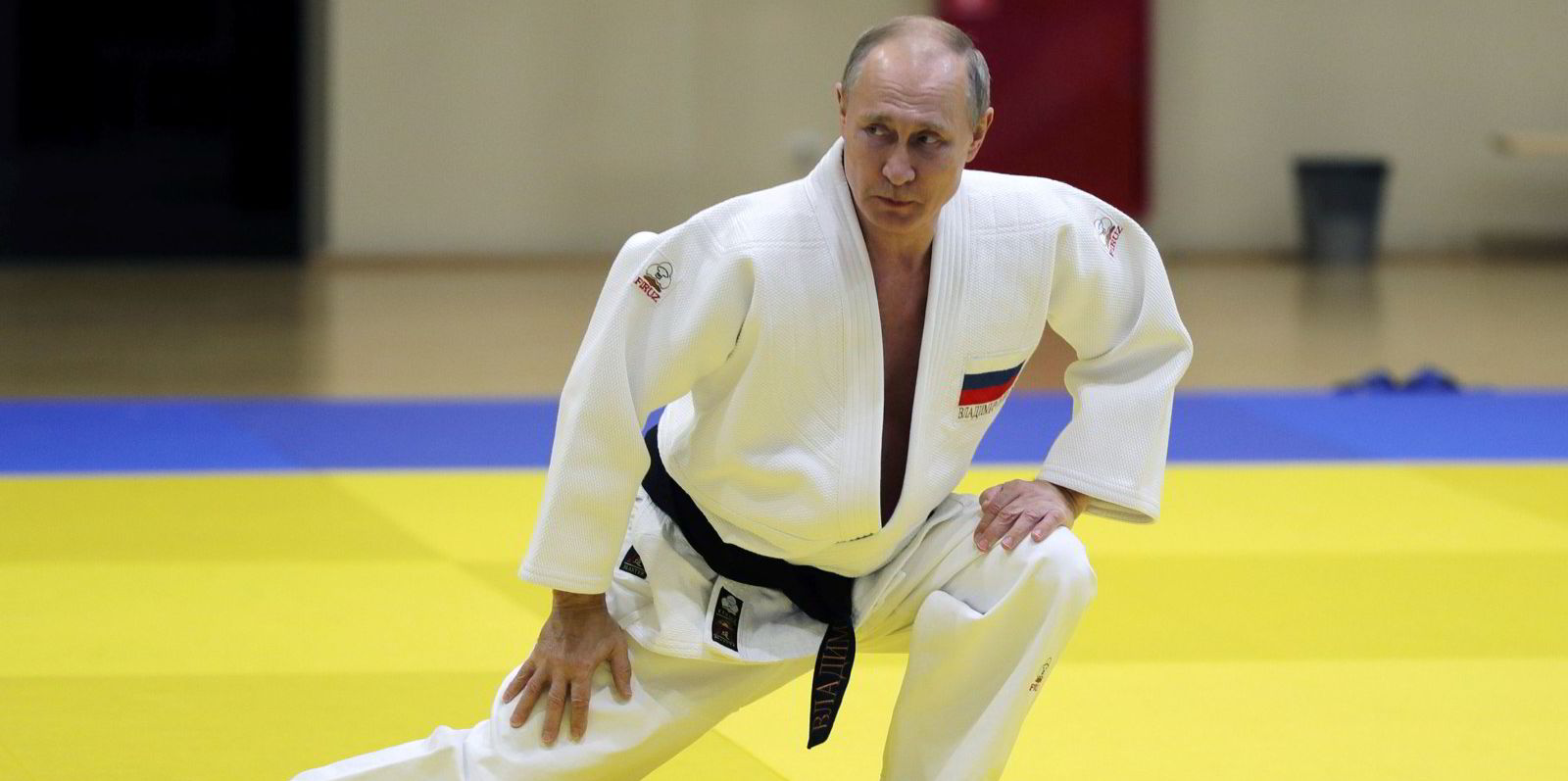 "World Taekwondo strongly condemns the brutal attacks on innocent lives in Ukraine, which go against the World Taekwondo vision of 'Peace is More Precious than Triumph' and the World Taekwondo values of respect and tolerance," it said in a statement.
It also added that no Russian or Belarusian national flags or anthems would be displayed or played at World Taekwondo events, while events in Russia or Belarus would not be organised or recognised by the World Taekwondo and the European Taekwondo Union.
Meanwhile, the International Judo Federation has suspended his status as honorary president and ambassador "in light of the ongoing war conflict in Ukraine".