Gazprom has warned that it will reduce gas flows to Moldova if it continues to divert a share of its current imports into underground storage facilities in Ukraine.
The warning comes as the political situation in Moldova is becoming increasingly tense, with protests against higher energy bills and President Maia Sandu accusing Moscow of funding pro-Russian local political parties.
Gazprom expressed dissatisfaction that Moldova has left more than 52 million cubic metres of Russian gas in storage in Ukraine this month.
The Russian gas giant warned that unless Moldova stops leaving gas that it buys from Gazprom in Ukraine, it will start reducing deliveries from 28 November.
Moldova remains heavily dependent on Russian natural gas imported via the Ukrainian transmission network.
Moldova receives a small proportion of the 42 million cubic metres per day that Gazprom sends to Europe, even after the halt of operations at Nord Stream 1 in the Baltic Sea and the Yamal Pipeline in Poland.
But flows are already well below the daily transit volume of almost 110 MMcmd that was to have been shipped through Ukraine to Europe this year, according to contractual commitments.
Moldova's Deputy Prime Minister, Andrei Spinu, said in a social network post on Wednesday that his country has reserved more than 200 million cubic metres of storage space in Ukraine to accumulate natural gas for this winter.
Earlier, Upstream reported that a drop in European gas prices, full European gas storage levels and warm weather on the continent have allowed some gas players to start temporary flows into Ukraine, where it can be stored in vast underground facilities, mostly along its western border with Poland and Slovakia.
Unconfirmed estimates suggest these facilities have spare capacity for about 15 billion cubic metres, with Kyiv not charging any import custom fees for gas that enters Ukraine for temporary storage of this nature.
Virtual reverse
Ukraine's gas transmission authority, Operator GTS Ukrainy, said some Russian gas does not cross into Moldova because of a so-called virtual reverse arrangement for optimising the direction of gas flows in transmission networks, as agreed by pipeline operators of the two countries in September.
The Ukrainian company's former chief executive, industry veteran Sergey Makogon, said Gazprom wants to "punish Moldova for using the virtual reverse arrangement" ahead of the winter.
"Gazprom does not want to allow the strengthening of Moldova's energy security and aims to blackmail the country", he told Upstream.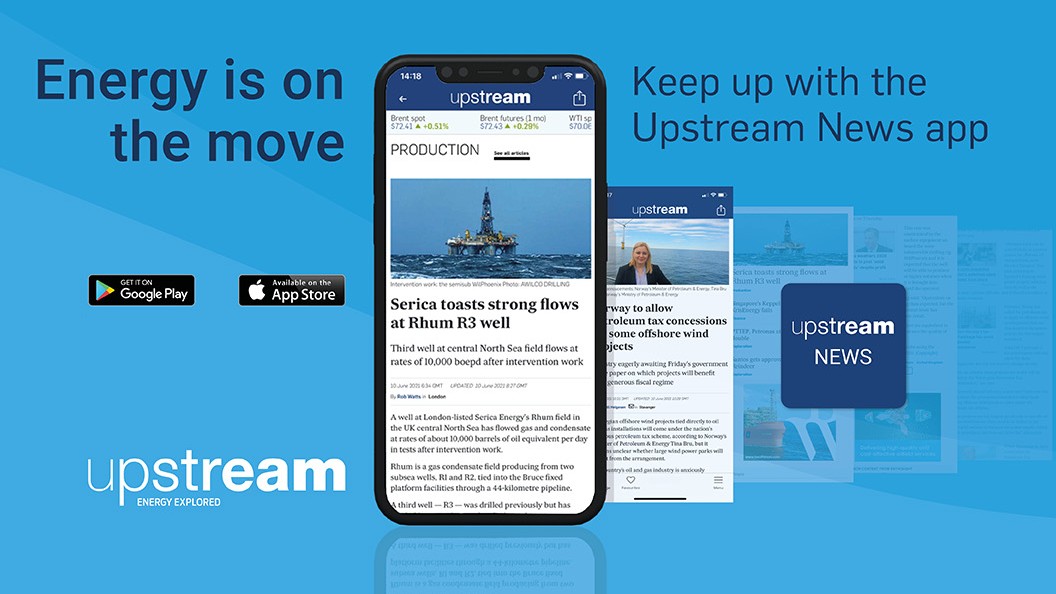 Stay a step ahead with the Upstream News app
Read high quality news and insight on the oil and gas business and its energy transition on-the-go. The News app offers you more control over your Upstream reading experience than any other platform.
Speaking at a conference in support of Moldova in Paris on Monday, Sandu said her country faces "an acute energy crisis" that could "jeopardise our social peace and security."
"The war [in Ukraine] is endangering the supplies of energy and gas. We are not certain that we can find enough volumes to heat and light our homes. And even if we do, the prices are unaffordable for our people and economy," she said in a speech seeking additional sponsor aid from European members.
"We have high inflation which pro-Russian forces are trying to use… to overthrow the [pro-European] government in Moldova," Sandu told Romanian broadcaster Digi24.
Allegations of Russian support for groups behind protests over energy prices have received support from some Western intelligence services.
A part of Moldova, known as Transnistria, has been controlled by pro-Russian separatists since 1991 and has declared its intention to join Russia.
Adding to government worries are Russian missile attacks on Ukraine's energy infrastructure, which Moldova continues to depend on, as both countries were once a part of the Soviet Union.
Earlier on Wednesday, Spuni said on Twitter: "Massive blackout in Moldova after today's Russian attack on Ukraine," adding the grid operator was trying to reconnect "more than 50% of the country to electricity [supply]".