Abu Dhabi National Oil Company (Adnoc) plans to spend $150 billion on capital expenditure in the next five years, as it prepares to advance its 5 million barrels per day of oil production capacity target to 2027 on the back of improved market fundamentals.
The company on Monday said that its "five-year business plan and capital expenditure of $150 billion" for the 2023 to 2027 period was approved by the Adnoc board to enable the accelerated growth strategy.
"As part of this plan, Adnoc aims to drive $48 billion back into the [United Arab Emirates] economy through its ICV [In Country Value] programme," it noted.
The company's board also endorsed plans to bring forward Adnoc's 5 million bpd oil production capacity expansion to 2027, from the previous target of 2030, as part of the accelerated growth strategy, it said.
"Adnoc produces some of the world's least carbon-intensive oil and this new target will provide the company with greater flexibility to meet rising global energy demand," the company said.
Opec oil and gas giants including Saudi Aramco and Adnoc are operating with limited swing capacities as they near their peak production levels, making them rework their investment plans and fast-track strategic upstream developments.
Billions of dollars' worth of engineering, procurement and construction projects are likely to be offered by Adnoc in the next few years, as it accelerates projects.
Boost in reserves
In addition, Adnoc announced a significant increase in UAE's oil and gas reserves.
The company added that the accelerated production capacity target is underpinned by the UAE's "robust hydrocarbon reserves", which have increased by 2 billion barrels of oil and 1 trillion cubic feet of natural gas this year.
Following the increase, the UAE's reserves base now stands at 113 billion barrels of oil and 290 Tcf of natural gas. making it the sixth-largest oil reserves and the seventh-largest gas reserves in the world, Adnoc claimed.
With current production capacity of more than 4 million bpd, Adnoc accounts for almost all the UAE's oil production.
However, the emirate is said to be currently producing just over 3.1 million bpd, in line with output targets set by the wider Opec+ group.
Some project experts have pointed out that while Adnoc is currently curtailing production, it can swiftly scale up to well above 4 million bpd if the need arises.
However, one source argued that Adnoc and Aramco are approaching their peak capacities, and might not be able to sustain output at their nameplate capacities, due to technical constraints.
Higher investments
Adnoc chief executive Sultan Ahmed al-Jaber on several occasions has highlighted the need for increased global upstream investments and has raised concerns over the "tight spare capacity" of leading producers.
The company in recent months has increased its upstream tendering activity as it aims to expand the production profiles at some of its largest offshore oilfields, tap sour gas and gas cap reserves, and exploit unconventional resources.
The expansion of Abu Dhabi's Upper Zakum, Lower Zakum, Umm Shaif and Belbazem fields remains at the heart of its capacity expansion plans.
Adnoc is expected to soon launch the expansion programme at Upper Zakum offshore oilfield, aimed at ramping up the asset's production to 1 million bpd.
The company's tender for its UZ 1000 project is set to follow execution of the massive UZ 750 scheme at Upper Zakum, the largest offshore oilfield in Abu Dhabi.
Together, the UZ 750 and the upcoming UZ 1000 projects are likely to be valued at almost $30 billion, according to Adnoc.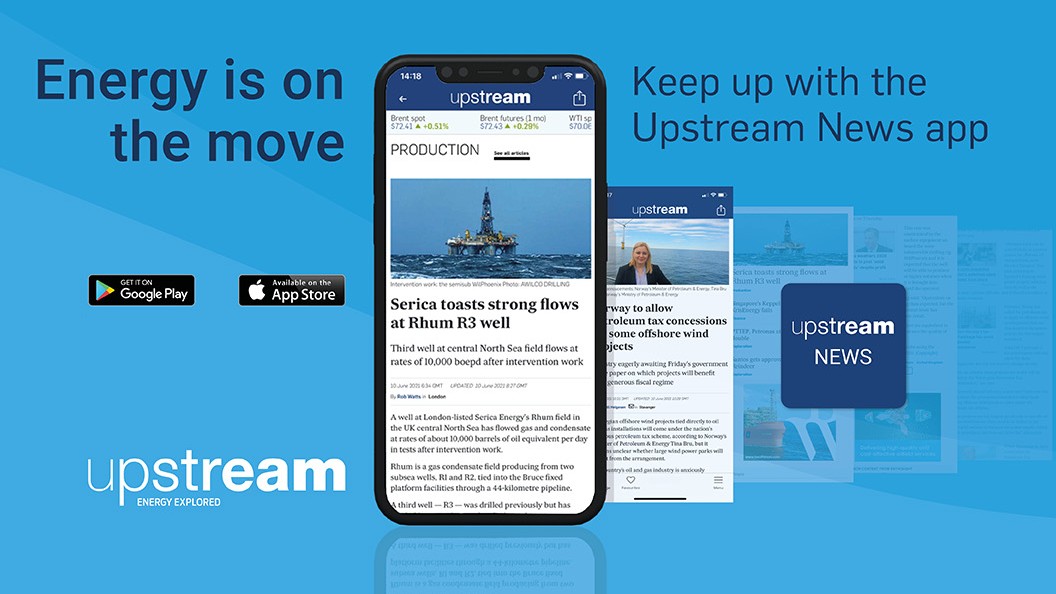 Stay a step ahead with the Upstream News app
Read high quality news and insight on the oil and gas business and its energy transition on-the-go. The News app offers you more control over your Upstream reading experience than any other platform.