Canada has granted Siemens Energy permission to return an overhauled gas-fired turbine and compressor to the Gazprom-led Nord Stream pipeline project, helping to ease German fears about the possibility of a long-term interruption in the supply of Russian gas across the Baltic Sea.
The equipment was being held in compliance with Western sanctions against Russia following Moscow's decision to invade Ukraine in February.
Gazprom has curbed Nord Stream 1 flows in recent weeks and claimed that Canada's refusal to return the turbo compressor was the reason for this.
The gas giant said that it has so far received "not a single document" to confirm that Germany's Siemens Energy will be permitted to bring the turbine back to Russia.
Without the unit, Gazprom continued, it would be "impossible to make any conclusions on the safe [resumption] of work of the pumping facility Portovaya that is critical to Nord Stream operations".
Reduced volumes through Nord Stream 1 have hampered German efforts to replenish natural gas storage levels in facilities around the country, triggering the first two stages of the country's emergency plan for gas supply, and forcing energy group Uniper — the biggest single importer of Russian gas into Germany — to seek a government bailout.
There is growing uncertainty in Germany about how much gas, if any, Russia will send through the Nord Stream 1 pipeline after the end of the 10-day maintenance shutdown.
Canada's decision to allow the turbine to return to Russia has been seen as an attempt to lower political tensions opposed to the Russian invasion.
Minister of Natural Resources Jonathan Wilkinson said that "the Russian regime and propaganda are seeking to exploit the instability they had created, to justify further destabilising European energy security".
"In doing so, Russian President [Vladimir] Putin also hopes to sow division amongst Allies. We cannot allow this to happen", Wilkinson said.
He added that the permit was granted in attempt to "support Europe's ability to access reliable and affordable energy".
"Absent a necessary supply of natural gas, the German economy will suffer very significant hardship and Germans themselves will be at risk of being unable to heat their homes as winter approaches," he said.
Wilkinson added that Canada, together with its allies, will continue to impose "severe costs on the Russian regime".
Siemens Energy described the decision to grant the permit as "a necessary and important first step for the delivery of the turbine".
"Currently, our experts are working intensively on all further formal approvals and logistics. Our goal is to transport the turbine to its place of operation as quickly as possible," the company added.
Ukrainian criticism
Canada's decision to grant the permit was criticised in Ukraine, where the Energy and Foreign Affairs ministries issued a joint statement pointing out that Russia has several alternative export routes to deliver gas to Europe if it wants to, including pipelines crossing Ukraine and Poland.
The Ukrainian World Congress (UWC), a non-governmental organisation offering a voice for Ukrainians worldwide since it was created in 1967, said it would take legal action against Canada, based on claims that sending the repaired Nord Stream 1 turbines back to Russia amount to a contravention of sanctions imposed following Moscow's invasion of Ukraine.
The lawsuit application states that the decision to grant the permit "was not reasonable, transparent, or properly authorised".
The UWC statement read: "Canada's decision to break sanctions and send the Siemens' turbine back to Russia is a grave mistake with dire consequences. This exemption to the sanctions regime against Russia is totally unacceptable. There are real alternatives to Germany's gas needs, including buying through Ukraine's pipeline."
Alternatives
Ukrainian authorities said the country's pipeline network is capable of increasing Russian gas transit by 202 million cubic metres per day from current levels, despite the war.
Russian gas giant Gazprom can also send about 90 MMcmd via the Yamal Pipeline that runs across Belarus and Poland.
Russia has ordered Gazprom not to use the Yamal Pipeline after German authorities introduced external administration at its European gas trading and distribution unit, Gazprom Germania.
"Russia's demand for the return of the turbine to continue gas transportation [via Nord Stream] is blackmail that has no technical justification. Ukraine has provided comprehensive explanations [on this issue] to Germany and Canada", the two ministries said.
German fears
The Nord Stream 1 pipeline nominally transports 55 billion cubic metres per annum of natural gas.
The pipeline's dwindling flow of 67 MMcmd was halted for a scheduled maintenance overhaul on Monday, according to data from Germany's transmission operators.
The system is scheduled to remain shut down through 21 July, but the prospect of a hardening of the Russian supply squeeze is unsettling German leaders and industry, pushing up natural gas prices in Europe and even weakening the euro.
The difficulty that the country faces in replenishing gas storage levels has raised expectations about possible rationing measures.
At the end of June, German Economy Minister Robert Habeck acknowledged that his country should be prepared for the possibility of Nord Stream gas flows remaining suspended beyond the scheduled maintenance period.
"Based on the pattern we have seen, it would not be very surprising now if some small, technical detail is found and then they could say 'now we cannot turn it on any more'," Habeck suggested.
Klaus Mueller, head of German energy regulator Bundesnetzagentur, told Reuters: "As expected, Nord Stream 1 is at zero since this morning."
"What happens at the end of the maintenance, nobody is able to say at this moment. We won't know any time sooner than a day before its scheduled end."
Mikhail Krutikhin, a partner at Moscow-based energy consultancy RusEnergy, said the decision on whether to resume gas flows via Nord Stream after maintenance period ends "will rest solely with Putin".
The Gazprom-operated compression station on the Baltic Sea shore that feeds gas into Nord Stream has seven more turbines on site to support the pipeline's nameplate shipping capacity, Krutikhin said.
Putin's spokesperson Dmitry Peskov said the Nord Stream maintenance shutdown is a regular, scheduled event and dismissed suggestions that Russia is using the supply of gas as a geopolitical weapon.
Construction of the controversial Nord Stream 2 pipeline was completed in the final quarter of 2021 but German regulators paused before issuing permits and then, following the Russian invasion of Ukraine, refused to do so.
(This article has been updated to include information about the Ukrainian World Congress decision to pursue legal avenues against Canada and Gazprom's statement).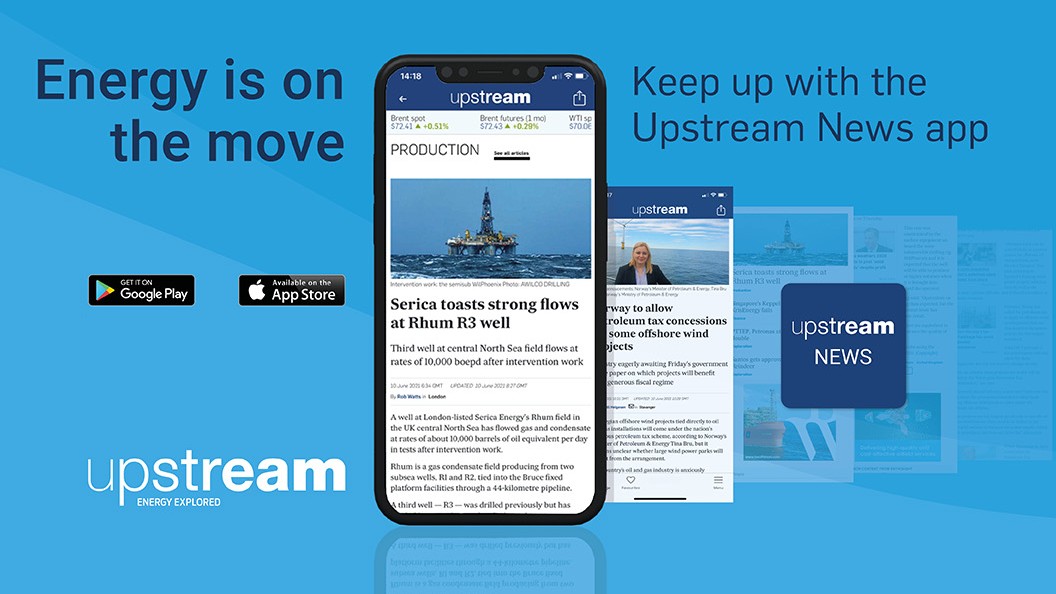 Stay a step ahead with the Upstream News app
Read high quality news and insight on the oil and gas business and its energy transition on-the-go. The News app offers you more control over your Upstream reading experience than any other platform.