Eni has made moves to help resolve issues arising from the amended gas transit regulations with Russian gas giant Gazprom and an Austrian operator, making it easier for transmission to Italy to be resumed on 5 October, although supplies are reduced due to the stoppags at Nord Stream 1.
Gazprom ceased pipeline nominations to Italy on 1 October when transmission operators across Europe started what is known as 'the new gas year'.
The Italian energy giant said in a statement that the return of Russian gas supplies was "made possible by the resolution, by Eni and the parties involved, of the constraints deriving from the new legislation introduced by the Austrian regulatory authorities".
No more details were given about the terms of the deal that Eni is believed to have reached with TAG, the Austrian transmission operator responsible for shipping Russian gas via Ukraine to Austria and Slovakia at the border with Italy.
Eni chief executive officer Claudio Descalzi said on Monday that suspended transmission was not down to so-called geopolitical factors, according to Reuters.
"It is due to the fact that Gazprom would have to pay a monetary guarantee for the transport of gas from Austria to Italy that was not there before," he said, adding that the guarantee amounted to €20 million ($19.6 million).
An Eni spokesperson said that the company is unable to comment on suggestions from some market players that the company had gone as far as paying the required deposit on behalf of Gazprom to unblock Russian gas deliveries.
Eni also agreed to a unilateral demand from Gazprom in the summer to amend its long-term contract with the Russian gas producer and to open a special Gazprombank account in Moscow to handle payments, their conversion into rubles and payment for Gazprom's gas deliveries.
Gazprom said in a statement that a mutual solution had been worked out with "Italian customers" and TAG has informed Gazprom of its "readiness to confirm [gas transit] nominations" from Gazprom Export,the company's core export subsidiary.
Changes made to Russian legislation earlier this year had severely restricted the ability of Russian companies to make foreign currency payments to their customers in what Moscow designated "unfriendly countries", that is the nations that introduced sanctions against the country and its corporations in response to Russia's invasion of Ukraine.
Between the full halt of Nord Stream 1 operations at the end of August and the halt in flows through Austria on 1 October, Gazprom was estimated to have delivered about 15 million cubic metres of gas to Italy via the Tarvisio border station.
In July, Eni said that the Russian giant was able to supply gas to the country at the rate of 36 million cubic metres per day, still well below theprevious year's average of more than 52 MMcmd of Russian gas exports to Italy, as reported by Russian Customs and Border Control.
Nord Stream survey on hold
Russian gas supplies to Italy are expected to remain at below contracted levels in the next several months after what is believed to be at least two explosions hit subsea segments of Nord Stream 1 in maritime zone of Sweden and Denmark.
Meanwhile, Swedish armed forces have reportedly deployed the submarine rescue vessel HMS Belos to inspect the incident sites, assisted by the country's Coast Guard service, after compressed gas in the pipeline escaped.
Operator Nord Stream said in a statement that it is unable to proceed with its own inspection because of the lack of "earlier requested necessary permits" from authorities in the two countries, namely Denmark and Sweden, to approach and access the area.
Gazprom spokesperson Sergey Kupriyanov said last Friday that some 800 MMcm of gas has escaped from three ruptured subsea pipelines belonging to Nord Stream 1 and Nord Stream 2.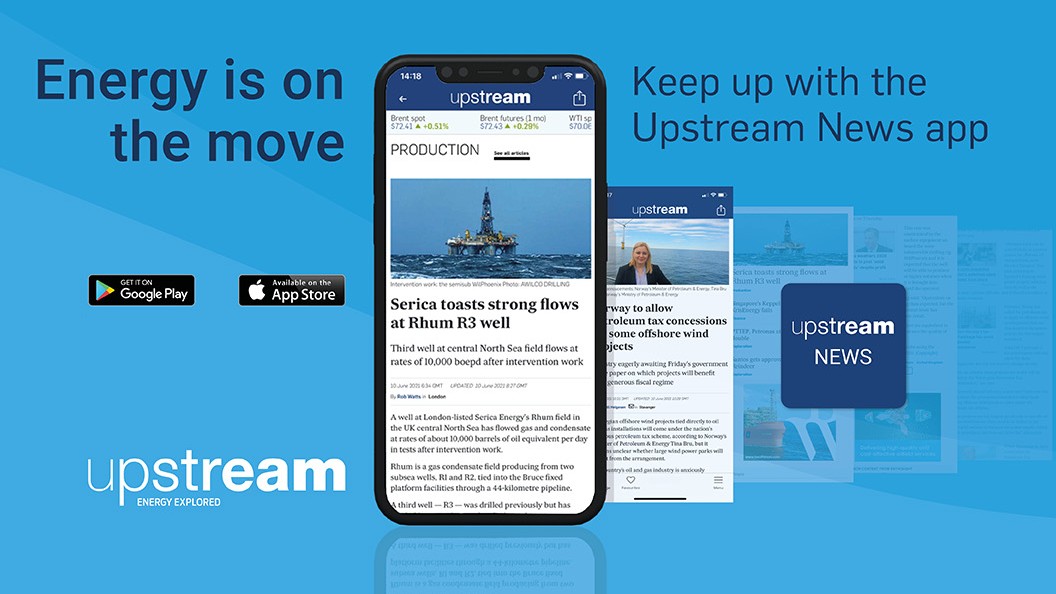 Stay a step ahead with the Upstream News app
Read high quality news and insight on the oil and gas business and its energy transition on-the-go. The News app offers you more control over your Upstream reading experience than any other platform.