Norway's Equinor has announced it has completed its full exit from Russia following its decision to leave the country in May in response to Moscow's invasion of Ukraine and subsequent sanctions imposed by Western nations.
The company announced that it "has no remaining assets or projects" after signing agreements to leave the Kharyaga project and four joint ventures with Russian oil producer Rosneft — Angara Oil and Domanik Oil in which Equinor held stakes of 49%, and Sevkomneftegaz and Perseymorneftegaz, in which it held 33%.
Equinor had a 30% stake in the Kharyaga production sharing agreement, and had indicated earlier that it agreed to pass its shareholding to Russian state oil and gas operator Zarubezhneft, which already held a 30% operating interest in the PSA.
As part of its exit from the Kharyaga production sharing agreement, Equinor said it had covered the decommissioning liabilities it had accrued over the years, and done so in compliance with applicable sanctions.
"We are released from all future commitments and liabilities [in Russia]," a company spokesperson added.
A decree issued by Russian President Vladimir Putin earlier in August had temporarily prohibited foreign companies from leaving two PSAs — Sakhalin 1 and Kharyaga — by passing their shareholdings to third parties.
The Equinor spokesperson added that a recent Russian decision "has not hindered us in successfully exiting our positions".
ExxonMobil
The decree is understood to have hampered US supermajor ExxonMobil's plan to transfer its 30% stake in Sakhalin 1 to a third party.
ExxonMobil has reportedly had to notify Russian officials that it will sue the Russian government unless the supermajor is allowed toleave the Sakhalin 1 oil and gas project, US business newspaper the Wall Street Journal reported.
ExxonMobil claimed that Putin's decision to temporarily bar such transactions inhibits its rights and impedes its ability to safely exit the project's operations. There are concerns that Putin may decide to extend the order beyond the end of this year.
Oil production at Sakhalin 1 was suspended in May, but suggestions have circulated in Sakhalin Island's local media that the project may resume oil production in October.
Sakhalin 1's other shareholders are Japan's Sodeco consortium with a 30% interest, and India's ONGC Videsh and Rosneft with 20% stakes each.
Putin's decree excluded the Sakhalin 2 project, where authorities ordered the creation of a new operating venture, Sakhalinskaya Energia, that would take over the confiscated assets of the previous operating company, Sakhalin Energy Investment.
Shell
While Sakhalin 2's minority shareholders Mitsui and Mitsubishi of Japan agreed to regain their 12.5% and 10% stakes in Sakhalin 2, Shell has reiterated that it will not ask the Russian government to renew its 27.% shareholding.
Shell has a long-term contract to receive liquefied natural gas cargoes from Sakhalin 2 and said it is currently assessing "options in line with applicable legal requirements and agreements" as assets are transferred to the new operator.
The supermajor will be able to meet its LNG supply commitments regardless of its participation in Sakhalin 2, it added.
Sakhalinskaya Energia is understood to have offered customers new LNG supply contracts on the same delivery and pricing terms as their previous deals, with four Japanese utilities — Tokyo Gas, Kyushu Electric Power, Jera and Hiroshima Gas — agreeing to the new contracts.
Shell has not responded to Upstream's request for comment on whether it intends to follow suit in signing a new agreement to replace the existing one expiring in 2028.
Earlier in August, the supermajor lost control of its other Russian venture, Salym Petroleum Development, which operates a group of Salym oilfields in West Siberia.
Shell had held a 50% stake in the venture, the assets of which, similar to Sakhalin 2, were expropriated and passed to a new operator, in accordance with a recent Moscow arbitration court ruling.
Moscow business daily Kommersant reported on Friday that United Arab Emirates-incorporated shipper Wellnord may take over Shell's shareholding in the Salym venture.
TotalEnergies
Meanwhile, another western major with strong exposure in Russia, France's TotalEnergies, faces a new controversy because it is yet to exit Russian holdings.
Two advisers to Ukrainian President Volodymyr Zelensky have sent an open letter to TotalEnergies, urging the company to reject an expected €440 million ($438 million) "blood money" dividend from Russia or to spend the funds on Ukrainian reconstruction.
In a letter to TotalEnergies chief executive Patrick Pouyanne, reported by the Wall Street Journal, advisers Oleg Ustenko and Mykhailo Podolyak said the dividend is due to arrive from Russia's largest independent gas producer Novatek, in which the French company holds a 19.4% stake.
"We will not plead with you, but will instead make every effort to redirect this blood money to the reconstruction of our country," they said.
Last week, TotalEnergies announced the completion of its exit from the Terneftegaz gas and condensate producing venture with Novatek after a report in French newspaper Le Monde said the condensate was processed into jet fuel that may be used by Russian military forces in Ukraine.
TotalEnergies has also yet to divest its 10% interest in Novatek-led Arctic LNG 2 project.
The Russian government is understood to have been trying to involve Saudi Aramco in the project, reportedly offering the world's largest oil producer the option to take over TotalEnergies' shareholding.
Russian authorities have been actively courting Saudi Arabia since 2019, when Russia, together with several other oil producing nations, teamed up with Opec members to regulate the supply of oil to international markets under a joint agreement, known as Opec+.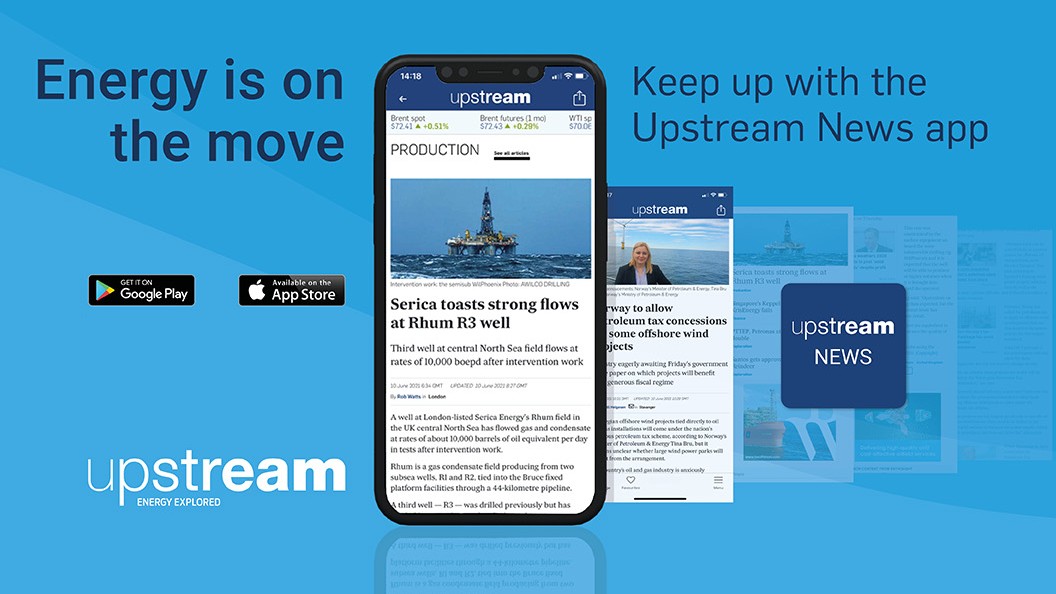 Stay a step ahead with the Upstream News app
Read high quality news and insight on the oil and gas business and its energy transition on-the-go. The News app offers you more control over your Upstream reading experience than any other platform.