Spot prices for deliveries of gas into Europe soared to unseen levels on Monday, pushed up by a continued cold snap in Eastern and Central Europe, concerns about shortages of natural gas on the continent and growing pressure for sanctions or boycotts against Russian energy.
The price for April deliveries at the key TTF hub in the Netherlands jumped 60% in early trading on London's ICE Exchange on Monday, hitting a record high of $4200 per thousand cubic metres, following on from the upward trend seen on Friday.
The April contract then declined heavily to $3300 per thousand cubic metres as morning trading progressed in Europe.
Prices for gas contracts with delivery between May and September also increased by over 50% in early trading today.
Civilian toll
Grassroots pressure to turn away Russian deliveries of liquefied natural gas in Europe has also increased following widespread reports by global media and social networks of the growing number of civilian casualties caused by continuous Russian shelling of major Ukrainian cities.
The first such incident occurred on Friday at the Isle of Grain in the UK, where dockworkers refused to unload two LNG cargoes from Russia's Novatek-led Yamal LNG project.
Russian-owned LNG carriers Boris Vilkitsky and Fedor Litke had to seek alternative offloading location, with the Boris Vilkitsky understood to have discharged its cargo at the Montoir-de-Bretagne terminal at Loire-Atlantique in France over the weekend.
The Fedor Litke has been diverted to the Fluxys-operated terminal in Zeebrugge, Belgium, according to marine traffic websites.
Russia's largest independent gas producer Novatek has a long-term partnership agreement with Fluxys for the use of terminal facilities to store and transship LNG that arrives in Europe from its Yamal LNG scheme in West Siberia.
Traders are wary of growing public pressure against Russian natural gas and oil shipments across Europe as the governments in US and Europe have made it clear that they will not be prepared to heed calls from Ukriane to assist the country in closing its airspace.
An adviser to Ukraine's President Volodymir Zelensky, Mikhail Podolyak, claimed that the Russian military has intensified its attacks on ordinary civilians after failing to end Ukraine's military resistance in the 11 days of the conflict.
Tactics condemned
Speaking in a YouTube interview on Sunday, Podolyak claimed that Russia is putting civilians in the firing line as it attempts to subjugate Ukraine and stamp out resistance
The Russian military has been shelling Kharkiv and other major Ukrainian cities, dropping 500-kilogramme bombs and firing cruise missiles in order to instill panic among the population and force government authorities to capitulate or face massive casualties, he said.
The Russian Defence Ministry has repeatedly said civilians are not being targeted in what it described as "a special operation" announced by President Vladimir Putin on 24 February.
Russian forces are now advancing towards another nuclear power station in the south of Ukraine, having yaken over the Chernobyl and Zaporizhya power plants, Podolyak said, warning of attempts to blackmail Ukraine and its Western allies with a potential nuclear disaster.
A Russian tank apparently fired at a building with a nearby nuclear reactor at Zaporizhya during an assault at the end of the last week.
The Ukrainian government has lost communication with the power plant and does not know its current situation, Podolyak said, suggesting that some lives have been lost.
With Western nations rejecting calls for to impose a no-fly zone and with no direct sanctions on Russian oil and gas, Podolyak said Ukraine's only option is to appeal to ordinary people across the world to support their calls for a boycott of Russian energy.
Oil and gas sales continue to provide Russia with revenues being used to fund the war, he said.
European Commission President Ursula von der Leyen tweeted today that it will put proposals on table on Tuesday to "quickly get rid of our dependency on Russian fossil fuels".
Ukraine gas supplies
However, despite grassroots pressure on Russian LNG and oil cargoes, there has not been any decline in Russian pipeline flows across Ukraine, with shipments to Europe reported to be running uninterrupted at the contractual level of about 110 million cubic metres per day over the weekend.
Ukraine state gas importer and distributor Naftohaz Ukrainy said the Russian shelling has been mostly damaging local distribution networks in the Kharkiv, Donetsk and Luhansk regions.
The company has been repairing the damage and restoring supplies to towns and villages, it said in its daily updates.
"Despite the war, bakeries and power plants have to operate in the country, and cities have to provide warmth" [to their residents], said Ukraine's gas transmission authority Operator GTS.
Naftohaz also acknowledged that Russian shelling broke its communication link with some regional gas distributors in the south of the country, where Russian forces have been trying to take control of cities and towns to cut-off Ukraine from the Azov Sea coast.
Starlink deployed
Operator GTS executive chairman Sergey Makogon wrote in a social network message at the weekend that the company has been deploying Starlink satellite-fed internet terminals across its network to increase the reliability of communication.
On 26 February, in response to a call from Ukraine, US entreprenuer and SpaceX founder Elon Musk tweeted: "Starlink service is now active in Ukraine. More terminals en route."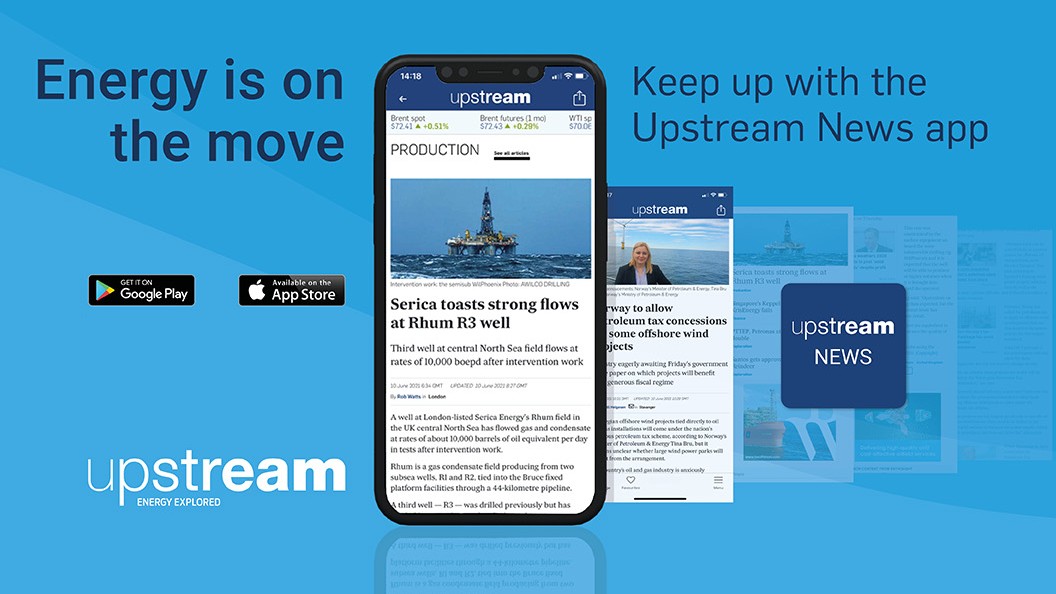 Stay a step ahead with the Upstream News app
Read high quality news and insight on the oil and gas business and its energy transition on-the-go. The News app offers you more control over your Upstream reading experience than any other platform.