An unprecedented rise in European spot gas prices has focused attention on Gazprom's operating performance and some of its investment decisions over the past two decades.
European customers are reckoning with the Russian gas monopoly's refusal to increase supplies above their long-term contract minimal volumes, even though it has excess pipeline capacity to Europe.
During a conference call at the end of August, Gazprom executives avoided direct answers about the company's lack of response to market demand, saying only that it has been working hard to boost output.
Introducing Accelerate Hydrogen
We're pleased to announce the launch of Accelerate Hydrogen - the latest newsletter from Recharge and Upstream. Sign up now for an unbiased, clear-sighted view of the latest developments in the fast-growing hydrogen sector every week.
Earlier this month, Gazprom removed caps on gas production from wells with high condensate content at its legacy fields in West Siberia's Yamal-Nenets region.
The caps were introduced in early August following a serious fire at the first processing train in a key condensate processing facility near the city of Novy Urengoy.
A second train at the facility is now back in service and operating at full capacity, executives said.
However, a new condensate processing train to replace the damaged one will not be built before the end of 2022 at the earliest.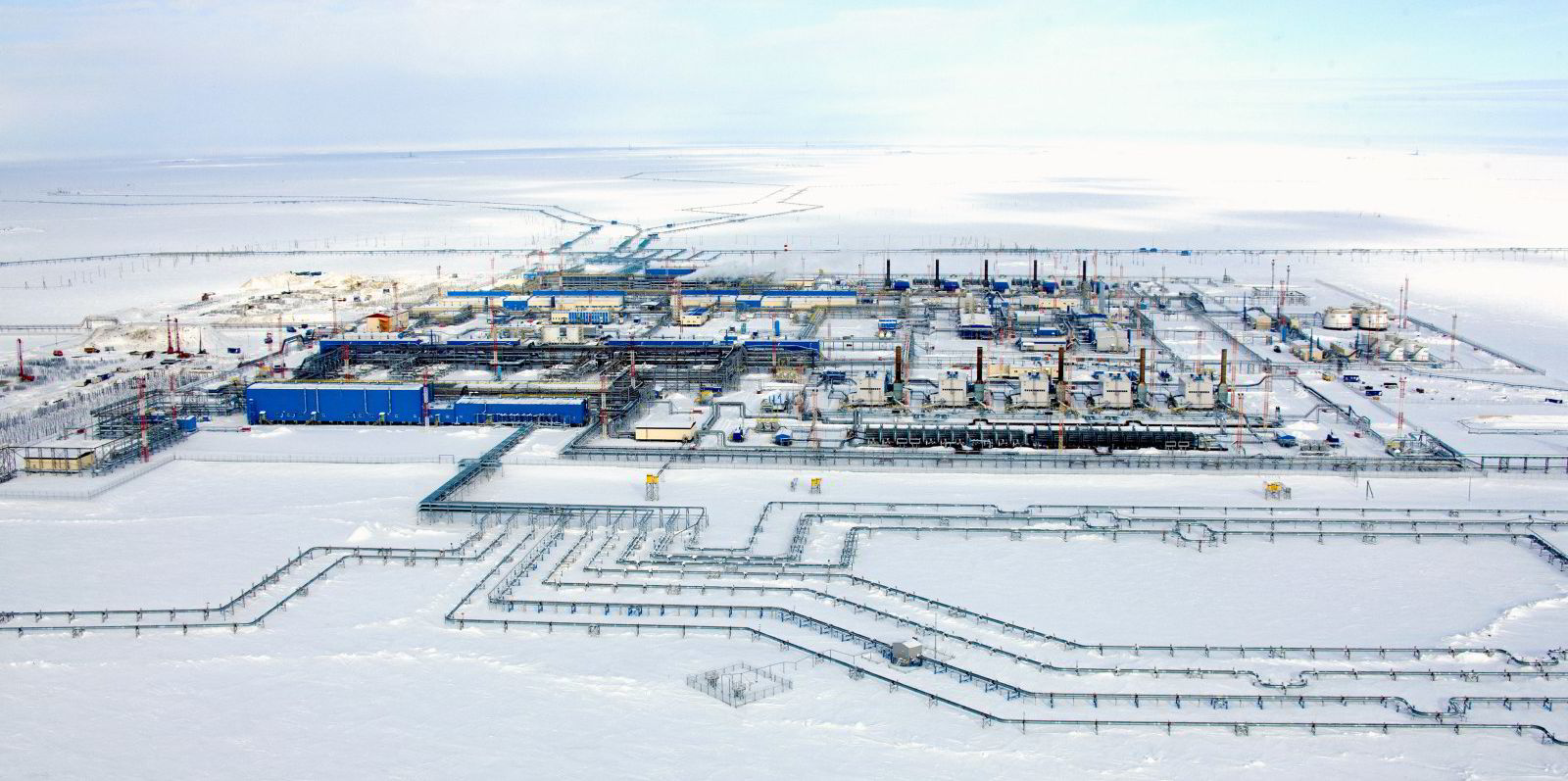 The lack of additional condensate processing capacity is expected to become yet another factor holding back Gazprom's efforts to increase gas production next year, on top of commissioning delays for greenfield developments and lack of decisions over unrealised liquefied natural gas proposals, analysts in Moscow say.
Despite high demand in Europe, Gazprom expects its exports to the continent to rise by just 6 billion cubic metres this year over 2020 levels, to 183 Bcm.
It expects its output to increase by 55 Bcm to 510 Bcm for the whole of 2021, the highest of any point in the past decade. However, executives were unable to provide a forecast for next year's production.
At home, the company has to struggle with meeting strong domestic demand and pumping gas into underground storage facilities ahead of winter.
Executives have acknowledged they were caught off guard by the jump in European gas demand, which was fuelled by economic recovery and a drop in coal usage.
However, they did not respond to analysts' questions on where Gazprom could boost output in the short to medium term to satisfy an expected rise in demand for gas during the transition to cleaner energy sources.
Gazprom is "working hard" to achieve the maximum production plateau of 1.5 Bcm per day, executives said, without providing any indication of when the target may be reached.
The Russian government has repeatedly ignored warnings about impending production constraints at Gazprom as a result of its previous investment decisions.
Pipelines vs greenfields
Under Alexei Miller, who was appointed executive chairman by President Vladimir Putin in 2001, Gazprom has prioritised the spending of tens of billions of dollars on new export pipelines at the expense of greenfield projects.
It has delayed investment decisions on big onshore greenfield gas developments in West Siberia, and offshore projects in the Barents Sea such as Shtokman, despite production declines at core fields in the Yamal-Nenets region that date back to the 1970s.
On the Yamal Peninsula, 18 major onshore and offshore fields with recoverable reserves of more than 20 trillion cubic metres of gas have long been licensed to Gazprom.
However, only the largest of those assets, Bovanenkovo, has been brought on line, reaching its annual plateau production of 115 Bcm earlier this year, nearly four years later than expected.
First gas at Kharasavey, a large asset on the western shore of the Yamal Peninsula, is now expected in 2023, against an earlier deadline of 2018.
It is scheduled to reach plateau production of 32 Bcm per annum between 2026 and 2027.
Concurrent with the Kharasavey development, Gazprom has to build a third line of the Bovanenkovo-Ukhta pipeline, as the other two lines are fully booked for Bovanenkovo gas.
In addition, throughput capacity of a related pipeline link, Ukhta-Torzhok, has to be increased to permit exports of Yamal gas to Europe via the Nord Stream and Nord Stream 2 lines.
Gazprom dropped an earlier proposal to build a plant on the Yamal shore to export about 24 million tonnes per annum of LNG to international markets from the Kharasavey field, considered a more cost-effective way to commercialise reserves at this and other neighbouring assets.
Instead of onsite LNG export options for its large Tambey group of fields in the north-east Yamal Peninsula, Gazprom has decided to pipe future gas output about 3000 kilometres to the Baltic port of Ust-Luga, where it intends to build an LNG and polymer facility with private sector partner RusGazDobycha.