Russia's state-controlled Gazprom will focus its gas marketing efforts on countries in Asia such as China and India as well as the Russian domestic market because it sees no long term future in continuing supplies in Europe, according to a company executive.
Speaking at the end of last week at an industry conference in St Petersburg, Gazprom deputy executive chairman Oleg Aksyutin blamed European authorities for causing the decline of Russian gas supplies to the continent.
He said this was due to European buyers switching to short-term spot contracts from long-term deals, investments in fossil fuels being discouraged because of Europe's "rush into renewables", and because of sanctions against Gazprom and Russia as part of efforts to reduce and halt purchases of "Russia's affordable and environmentally clean natural gas".
Aksyutin said Gazprom will continue to require its customers to sign long-term delivery contracts to underpin the company's greenfield investments.
However, he noted the European transition to renewables prevents potential customers agreeing long-term supplies.
Aksyutin added that Gazprom takes the side of unnamed scientists who claim the world is not experiencing a "climate catastrophe" and who believe emissions of greenhouse gases having no connection with climate change.
At the start of September, Gazprom fully halted gas supplies to Germany via the Nord Stream 1 pipeline that carries volumes across the Baltic Sea, while the company has continued to supply reduced volumes of gas to central Europe via a legacy pipeline transit route running across Ukraine.
Europe's share of global gas consumption will continue to fall, Aksyutin said, adding that the continent still has a chance to receive Russian gas if it agrees to open the Nord Stream 2 pipeline, sanctioned after the Russian invasion in Ukraine.
China in focus
Aksyutin said it is Gazprom's view that the "centre of the world's gas industry is moving to the east" away from Europe, with the company making plans to accommodate fast-growing gas consumption in China and elsewhere in Asia.
The Chinese market remains a priority for Gazprom, as gas consumption in the country is expected to exceed the total consumption of gas by all European countries combined by 2030, Aksyutin said.
Besides the existing Sila Sibiri 1 gas pipeline to China, the company is working on two more pipelines — Sila Sibiri 2, which aims to bring 10 billion cubic metres per annum of gas from Sakhalin in Russia's far east; and Sila Sibiri 3, which is aims to transport at least 50 Bcm per annum from West Siberia.
Sila Sibiri 3 will transit Mongolia on the way to China and is expected to assist Gazprom in linking together its vast pipeline network in the western and central parts of the country with individual gas trunklines in East Siberia and Russia's far east, according to Aksyutin's presentation in St Petersburg.
Domestic lure
Aksyutin also said Gazprom expects to see a strong rise in Russian domestic consumption by 2030 as a result of company's investments in gas processing and polymer injection facilities and an expansion of regional pipeline networks to reach more households.
Two major gas processing plants are under construction near the Baltic port of Ust-Luga and in the town of Amur close to the Russian-Chinese border, producing feedstock for plastics and polymer industries, he said.
Coupled with additional plants to be built, Gazprom expects to send 157 Bcm per annum of gas into such facilities by 2030, three times more than it delivers for this purpose today, according to Aksyutin.
The growth of regional gas distribution networks to increase the availability of gas to towns and villages is expected to add a further 20 Bcm of growth in domestic consumption for the company by 2030.
Finally, efforts to switch transportation to natural gas away from diesel and other liquid fuels may add another 10 Bcm of annual gas sales for the gas giant by 2030 against 1.3 Bcm consumed as motor fuel in 2021.
According to Gazprom, the company produced about 515 Bcm of gas in 2021, with 257 Bcm delivered to the Russian domestic market and 185 Bcm exported.
However, earlier in September, Gazprom reported that its gas exports declined by 53.7 Bcm to 84.8 Bcm in the period between 1 January and 15 September compared with the same period of 2021.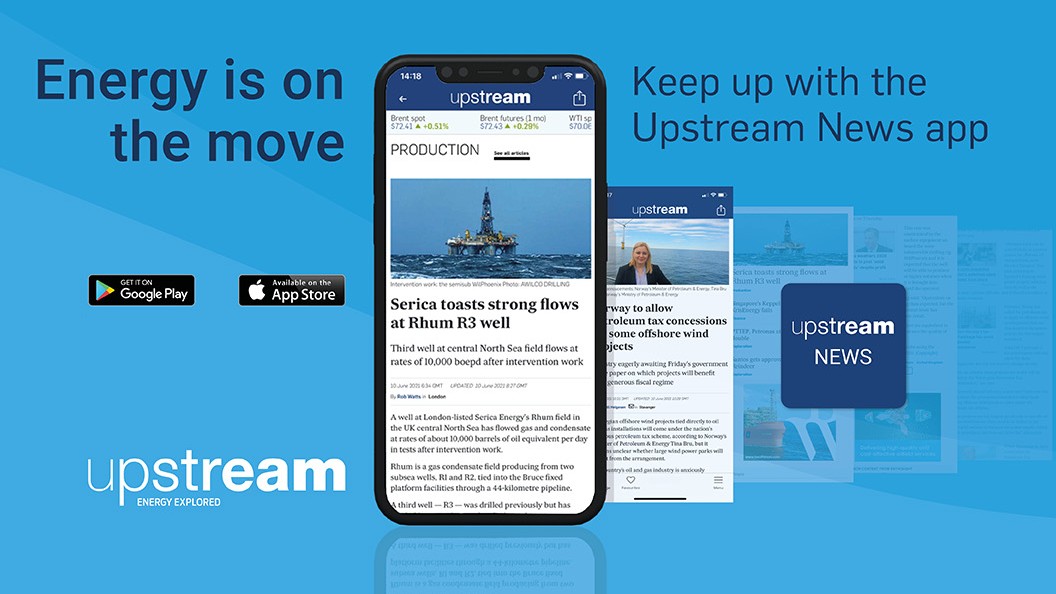 Stay a step ahead with the Upstream News app
Read high quality news and insight on the oil and gas business and its energy transition on-the-go. The News app offers you more control over your Upstream reading experience than any other platform.