Russian gas giant Gazprom has announced a new 33% reduction in natural gas deliveries to Germany, with shipments via the Nord Stream pipeline down to 67 million cubic metres per day — while Italy's Eni has also reported that its imports of Russian gas via Ukraine are deminishing.
In a short statement, Gazprom attributed the Nord Stream problem to an outage on yet another compression turbine from 16 June.
On Tuesday, Gazprom said that just three of the facility's eight turbines remained in operation at the Portovaya compressor station on the shores of the Baltic Sea, blaming German engineering giant Siemens for failing to restore turbines "on time".
Three turbines were capable of maintaining the facility's shipping capacity to Germany at about 100 MMcmd, against the nameplate capacity of 167 MMcmd, according to Gazprom.
The subsea trunkline running across the Baltic Sea to Germany is the largest remaining route for carrying Russian gas to Europe, as volumes being sent via the Ukraine transit pipeline network have been reduced greatly since Russia's invasion of Ukraine in February.
The Siemens high-power SGT-A65 and SGT-A35 turbines were installed at the Portovaya facility during construction and before Siemens Energy — which took control of the turbines contract — was spun off from its parent company in 2020.
The turbines maintain the necessary pressure in the system because there are no additional booster compressor stations along the pipeline's 1200-kilometre subsea section.
However, Siemens Energy has withdrawn its services and maintenance support for Russia in order to comply with Western sanctions against the country following Russia's invasion of Ukraine.
Siemens Energy said in a statement to Reuters that the turbines were manufactured in Canada and need to be returned regularly for maintenance.
One of the turbines is currently being overhauled in Montreal, Siemens Energy added.
"Due to the sanctions imposed by Canada, it is currently impossible for Siemens Energy to deliver overhauled gas turbines to the customer. Against this background we have informed the Canadian and German governments and are working on a viable solution," the company said.
As well as stating that Siemens had not returned the turbines sent for maintenance, Russian technical compliance watchdog Rostekhnadzor ordered the facility to idle several turbines in Portovaya because of "technical faults and the expiry of overhaul deadlines", according to Gazprom.
Pipeline operator Nord Stream told Upstream that the Portovaya compressor station is outside its area of responsibility and is managed by Gazprom.
"The gas flows through the Nord Stream pipeline follow the shipper's nominations. The pipeline capacity is currently available without restrictions", the operator said.
According to data from German transmission operators, gas supplies from Nord Stream into the OPAL pipeline — one of Nord Stream's two onshore extensions — became erratic on 7 June, with daily declines ranging from 19% to 31% between 8 and 13 June, against average levels earlier in the month.
Supplies to the second extension, NEL, remained stable until 13 June, when they fell by 21% against June's preceding average.
Gazprom has not signalled any willingness to increase gas supplies to Europe across Ukraine to compensate for the loss of volumes via Nord Stream.
Ukraine spotlight

Sergey Makogon, executive director of Ukraine's gas transmission authority Operator GTS Ukrainy, said in a social network post that with latest Nord Stream reductions, Russia is continuing "its hybrid energy war" in Europe.
According to Makogon, Gazprom has continued sending only about 40 MMcmd of gas via Ukraine, even though the transmission system is said to be capable of replacing the Nord Stream capacity in full.
German authorities are also working to verify the integrity of operations of installations run by Gazprom's former European subsidiary Gazprom Germania.
The German government said on Tuesday that it will extend its long-term administration of the company and provide it with a loan of up to €10 billion ($10.4 billion) to prevent Gazprom Germania from going insolvent.
Gazprom Germania operates storage facilities in Germany and Austria, as well as a network of trading subsidiaries and is understood to incur higher procurement costs.
Earlier this year, Germany passed legislation requiring operators to achieve an 80% capacity occupation at their gas storage facilities by 1 October.
The new Gazprom announcement on Nord Stream came shortly after Italy's Eni had reported that Russian gas supplies to the country has declined by 15% from Wednesday morning without any explanation from Gazprom, according to a report by Bloomberg news agency.
Russian gas enters Italy via a pumping station near Tarvisio settlement near the country's border with Austria, arriving there via Ukraine and Slovakia.
* The story was updated on 15 June 2022 to include statements from Nord Stream and Siemens Energy, together with the Eni's statement on the decline in Russian gas imports into Italy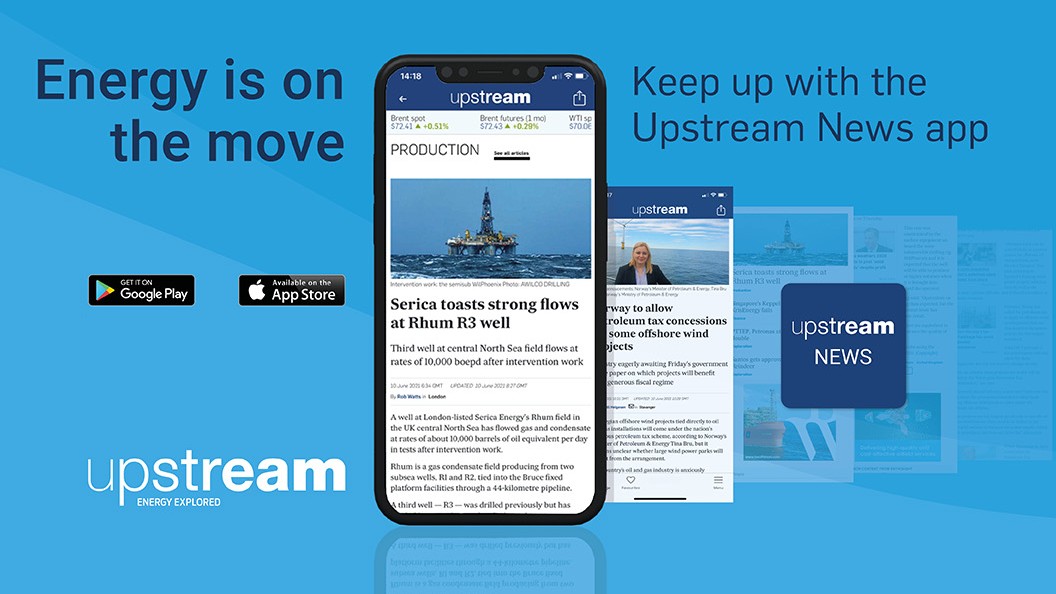 Stay a step ahead with the Upstream News app
Read high quality news and insight on the oil and gas business and its energy transition on-the-go. The News app offers you more control over your Upstream reading experience than any other platform.