Kazakhstan has moved forward in its plan to increase oil and gas ties with Russia despite a threat of US and European secondary sanctions.
The country is alleged to be helping Moscow to circumvent international sanctions, with Astana prolonging an oil transit agreement and leaning towards helping Russia gas giant Gazprom to establish already a fourth supply route to China.
Kazakhstan's oil pipeline operator KazTransOil has extended an agreement to deliver Russian oil to China via Kazakhstan by 10 years to 1 January 2034.
The deal calls for an annual transit flow of 733 million barrels of oil from Russia to China.
KazTransOil also agreed to retain the transportation tariff for the border-to-border pipeline shipment of Russian oil at about $2.05 per barrel.
Earlier this year, KazTransOil almost doubled its oil handling tariffs for domestic producers, targeting a 10% increase in revenues this year as a result.
KazTransOil has also petitioned the government for a 15% boost in domestic oil transportation fees that, it said, remain unchanged since 1 June 2022.
Russia delivers oil to China via Kazakhstan using a dedicated pipeline that runs from East Siberia to Atasu in Kazakhstan and then to Alashankou on the border with China.
KazTransOil said between January and April it shipped about 23.5 million barrels of Russian oil to China using this pipeline.
The Kazakh energy industry's networking channel, Energy Monitor, said that the country had no option but to extend the transit deal because of a swap agreement with its neighbour to deliver Russian oil to its Pavlodar refinery in exchange for Kazakh oil supplies to Russia.
The Pavlodar plant which was built in the Soviet time, is a key manufacturer of fuels to northeastern Kazakhstan.
However, it can be only supplied with oil from West Siberia using the same pipeline that delivers Russian oil to China, as there are no other lines linking it to major Kazakh oil developments in the western part of the country.
Although acknowledging public criticism of the oil transit deal, Energy Monitor said the extension of the transit agreement brings Kazakhstan more benefits than drawbacks.
China gas transit lure
Meanwhile, Kazakhstan Energy Minister Almasadam Satkaliyev said this week that representatives of both countries have revived talks on a proposal last year to build a natural gas transit pipeline from Russia across Kazakhstan to China.
The proposal is now viewed in the context of a framework agreement in principle between Astana and Moscow to bring low-priced Russian gas supplies to energy-starved northeast of Kazakhstan.
"A preliminary route for the pipeline has been determined, with [commercial] terms to construct the pipeline being discussed," Satkaliyev said.
Last year, a top executive at Kazakh gas pipeline operator and producer QazaqGaz told Kazakh news outlet Kursiv that the Russia–China pipeline may have an annual throughput capacity of 40 billion cubic metres of gas, of which 10 Bcm will be left in Kazakhstan for internal customers.
According to QazaqGaz, the proposal called for a pipeline to start from Barnaul in East Siberia and continue to Alashankou, with connectors from it reaching two major Kazakh cities, Pavlodar and Ust-Kamenogorsk.
From Alashankou, the pipeline would head to a border town of Khorgas which is already a transit point for another major gas transit line, running from Turkmenistan via Uzbekistan and Kazakhstan to China.
Governmental officials in Astana have repeatedly said they expect to obtain a significantly reduced price for Russian gas when they begin importing it.
Kazakhstan has implemented strong governmental regulation of domestic gas prices, with QazaqGaz buying natural gas from the country's producers this year at about 10,600 tenge ($24) per thousand cubic metres, or three times below its production costs, Kazakh independent oil and gas player CNPC-Aktobemunaygaz said recently.
Russia has already committed to deliver 48 Bcm of gas to China via two pipelines, known as Sila Sibiri 1 and Sila Sibiri 3.
Talks between Gazprom and China National Petroleum Corporation (CNPC) are ongoing to supply another 50 Bcm of gas from Russia to China via the Sila Sibiri 2 pipeline, running to China across Mongolia.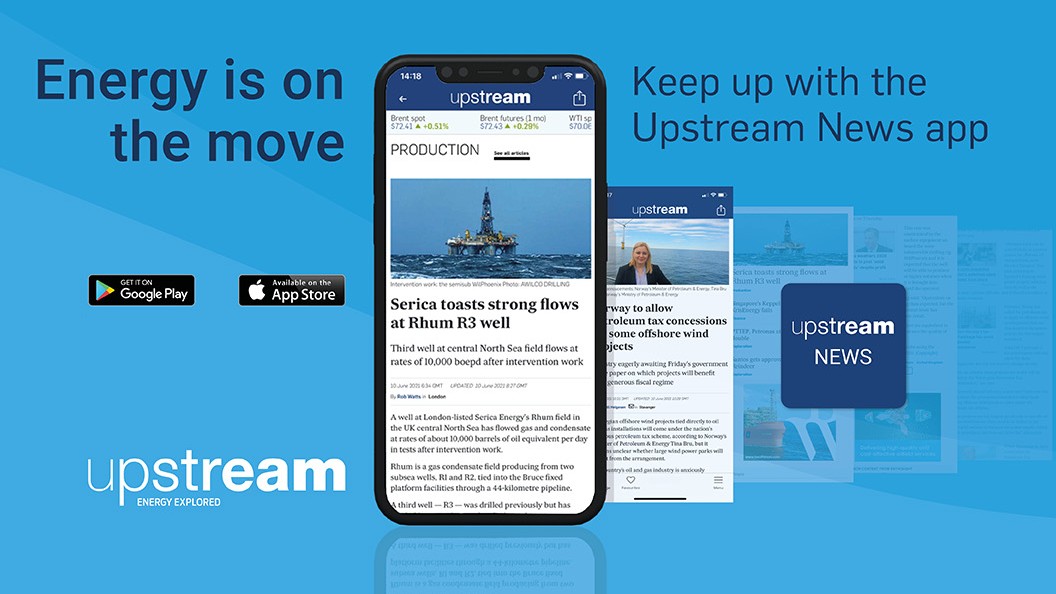 Download the Upstream News app
Read high quality news and insight on the oil and gas business on-the-go