The new operator of the Sakhalin 2 oil and gas development project in Russia's far east has taken over from Sakhalin Energy Investment, following the departure of Shell from the project in response to events in Ukraine.
In compliance with an order from Russia's President Vladimir Putin, new operator Sakhalinskaya Energia said on Friday that its priorities will be to "ensure continuous and reliable production [of hydrocarbons] and the fulfilment of all existing obligations [to contractors and customers]".
Sakhalinskaya Energia was incorporated on 5 August as a limited liability company with a charter capital of just 10,000 rubles ($167).
However, the new operator stated that it has "a high reserve of cash [at bank accounts] to continue the fulfilment of all of its financial obligations".
Sakhalin 2 is Russia's first liquefied natural gas plant and is a key supplier to Japan, South Korea and China.
Located on the south of Sakhalin Island, it is now capable of producing about 11 million tonnes per annum of LNG.
Sakhalin Energy Investment was originally controlled and operated by Shell, but the supermajor was obliged to sell additional equity to Gazprom in 2007, putting Russia's gas exporting giant in the driving seat.
The other partners in the consortium are Japan's Mitsui and Mitsubishi.
Sakhalinskaya Energia has said it will continue production according to existing plans.
Russian gas giant Gazprom now has a corresponding stake of just over 50% in Sakhalinskaya Energia, in accordance with Putin's decrees.
The remaining shares are now in hands of authorities, but Shell, Mitsui and Mitsubishi have been given one month to apply to the Russian government for a stake in the new operator.
Andrey Konoplyanik, an adviser to Gazprom subsidiary Gazprom Export, said earlier this week that the authorities do not expect Shell to remain as a project partner.
According to Japanese newspaper Asahi Shimbun, representatives of Sakhalinskaya Energia have already contacted key LNG offtakers in the country with proposals to sign new long-term supply contracts from Sakhalin 2.
Despite expectations about much higher prices for LNG following Russia's invasion of Ukraine and the imposition of Western sanctions, the same newspaper quoted representatives of Japanese power utilities as saying that the basic conditions remain unchanged from the agreements with the previous operator.
There have been suggestions in Russia that payments for delivered LNG will now have to be made via Russia's Gazprombank, thus helping to support the ruble.
Western governments have not placed any direct sanctions on Gazprombank, despite targeting many other leading banks in Russia with sanctions in response to Russia's invasion of Ukraine.
Sakhalin 1
Meanwhile, the resumption of oil production and marine exports on the Sakhalin 1 project is expected in the second half of October, according to one of the project's minority shareholders, India's ONGC Videsh.
The Exxon Neftegaz venture, which was led by US supermajor ExxonMobil, was reported to have halted oil production at Sakhalin 1 in May when Western sanctions prevented international insurers from providing coverage for tankers to lift cargoes from the De-Kastri terminal in Russia's Khabarovsk region.
ExxonMobil announced its withdrawal from Russia, including Sakhalin 1, in March.
Talks to pass on its 30% stake in the development to another company were interrupted by Putin earlier this month, when the Russian leader issued a special decree prohibiting any changes to the Sakhalin 1 ownership structure.
The decree may end the supermajor's hopes of gaining any compensation for the multibillion-dollar loss it will carry from exiting the project.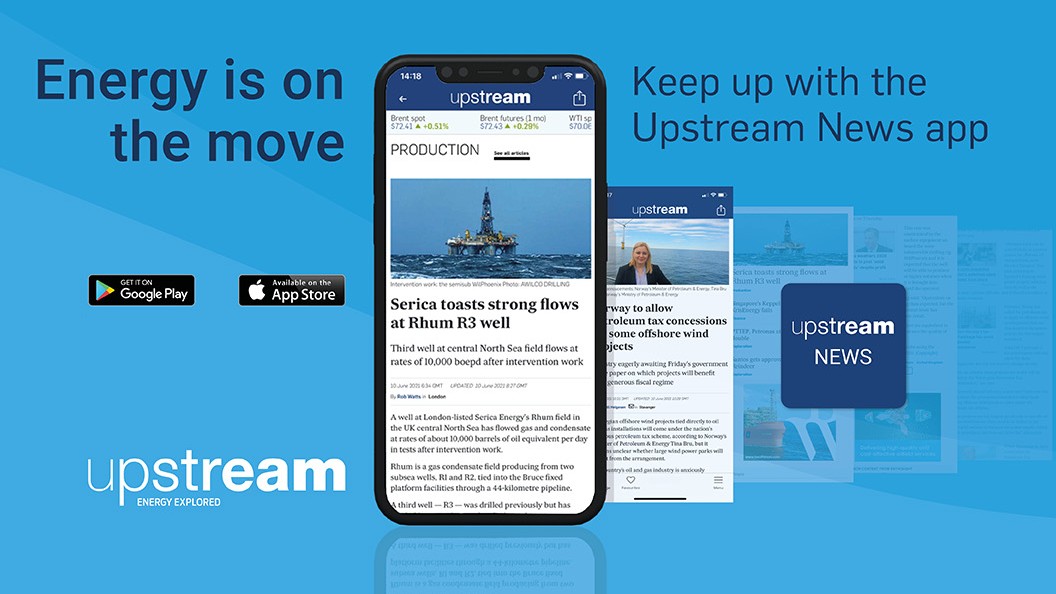 Stay a step ahead with the Upstream News app
Read high quality news and insight on the oil and gas business and its energy transition on-the-go. The News app offers you more control over your Upstream reading experience than any other platform.