Petrobras has won the right to produce surplus volumes from the Sepia pre-salt field in the Santos basin offshore Brazil, but the state-controlled oil company was unable to do so with its own proposal.
A consortium comprising French supermajor TotalEnergies, Malaysia's Petronas and QatarEnergy submitted the winning bid, offering a profit oil share for the federal government of 37.43%, defeating Petrobras' solo proposal of 30.3%.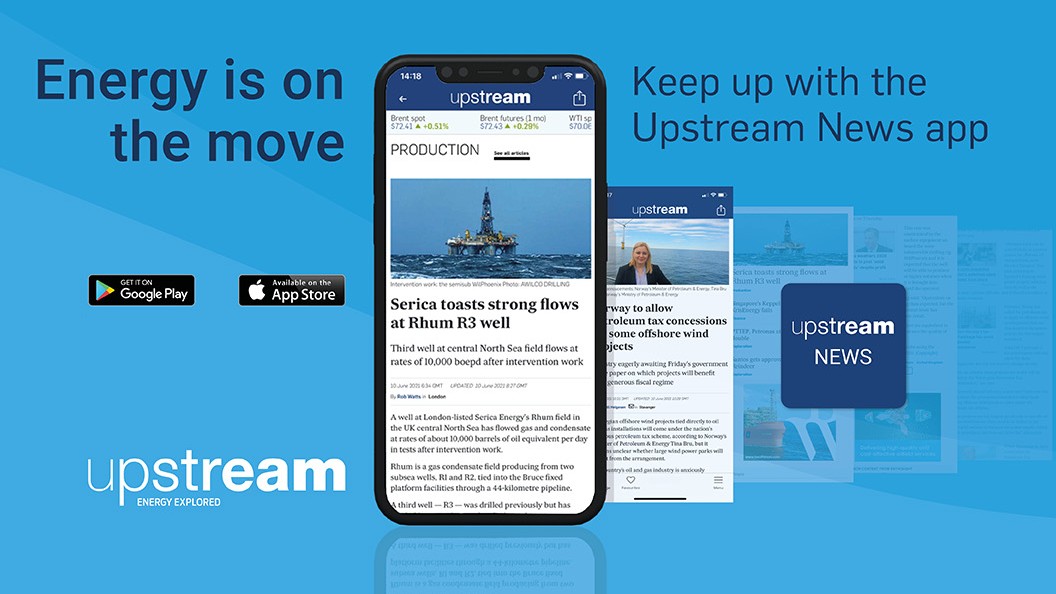 Stay a step ahead with the Upstream News app
Read high quality news and insight on the oil and gas business and its energy transition on-the-go. The News app offers you more control over your Upstream reading experience than any other platform.
However, Petrobras months ago exercised its preferential rights for Sepia with a minimum 30% stake and, as a high bid was presented by a consortium, the company had a 30-minute window to decide whether or not to join.
Petrobras opted to enter the winning consortium, grabbing its 30% operatorship at Sepia. TotalEnergies will take a 28% interest, while Petronas and QatarEnergy will keep 21% each.
"Petronas is extremely encouraged by the outcome of the bid round, which marks our entry in the Santos basin," said Petronas chief executive Tengku Muhammad Taufik.
QatarEnergy boss Saad Sherida Al-Kaabi added: "This achievement marks a significant expansion of our business in Brazil, a key country for QatarEnergy, as we continue to deliver our growth strategy focused on energy efficient hydrocarbons development and supply."
The government asked for a fixed signature bonus of 7.138 billion reais ($1.06 billion) for surplus volumes at Sepia and a minimum share of profit oil of 15.02%.
There was no competition for Atapu. A Petrobras-led consortium presented the only offer to obtain the contractual right to produce additional volumes from the pre-salt field.
Petrobras on 52.5%, Anglo-Dutch supermajor Shell on 25% and TotalEnergies on 22.5% agreed to pay a fixed signature bonus of 4.002 billion reais and a profit oil share of 31.68% for Atapu.
The acquisition of a minority stake at Atapu increases to more than 30 the number of exploration and production contracts that Shell has in force in Brazilian deep waters.
Sepia and Atapu were the two remaining fields in the original transfer of rights agreement that had extra volumes left to be contracted.
In late 2019, the Brazilian government successfully auctioned off surplus volumes in the Buzios and Itapu pre-salt developments.
The 2010 transfer of rights deal signed between Petrobras and the government allowed the state-controlled company to produce up to 5 billion barrels of oil equivalent from Buzios, Itapu, Sepia and Atapu.
However, it was later discovered that the four fields had much more in recoverable reserves, prompting the government to offer its surplus volumes in bid rounds.
Petrobras was entitled to produce 500 million boe from Sepia and 550 million boe from Atapu. ANP director general Rodolfo Saboia estimates Atapu and Sepia to hold combined volumes of 12 billion barrels of oil in place.
New entrants TotalEnergies, Petronas and QatarEnergy, in Sepia, as well as Shell and TotalEnergies, in Atapu, will be allowed to produce part of the additional reserves.
Petrobras will also be entitled to receive $6.45 billion in compensation covering sunken costs on both fields after a co-participation agreement is signed with the new partners.
Petrobras started output from Atapu in June 2020 via the P-70 floating production, storage and offloading vessel. Sepia entered on stream this August with the Carioca FPSO.
According to the latest data, Atapu and Sepia produced 131,200 barrels per day of oil and 41,940 bpd in November, respectively, as the Carioca FPSO is still in the ramp-up phase.
Petrobras has already disclosed it will require one more floater for each field to fully develop its hydrocarbons resources.