Russian threats to halt gas supplies to European nations unless buyers agree to make payments in rubles have not yet been put into practice, but the Kremlin has given Russia's Gazprombank an intermediary role in what is seen as an attempt to prop up the Russian currency.
A decree by President Vladimir Putin detailing the conditions by which European customers should switch to ruble payments for gas shipments after 1 April, was published on Thursday by state owned agency Ria Novosti.
According to the document, state-controlled gas monopoly Gazprom will no longer have direct access to proceeds in foreign currency from gas deliveries by pipeline to Europe or other countries that the Kremlin deems "unfriendly" to Russia.
The 40-strong list of "unfriendly countries" includes those that have introduced sanctions against Russia, its banks, corporations and individuals in response to the Russian military invasion to Ukraine. The rule also catches customers that are domiciled in these states.
The decree says that customers from "unfriendly countries" will be required to open separate accounts for US dollars, Euro and rubles with with Gazprombank. Such accounts can be established remotely.
According to Putin's decree, instead of sending payments for gas directly, European buyers of the Russian gas will have to deposit euro and US dollars first at their newly opened accounts in Gazprombank.
In a next step, the document says that Gazprombank will use these foreign currency deposits from Gazprom's international customers to buy rubles during trading hours at the Moscow exchange Moex.
In this way, a necessary amount in rubles is accumulated before it can be sent to Gazprom's accounts as payment for delivered gas.
Putin's scheme is likely add delays to the process of paying for Russian gas supplies to Europe, at the same time preventing Gazprom and its subsidiaries from holding euros and dollars on their bank accounts in Russia.
Leading Russian economist Sergey Aleksashenko said that the approved payment scheme is a "political edifice" that runs contrary to any economic logic.
If the ruble's appreciates against euro and the US dollar due to the result of higher availability of these currencies on Russia's Moex exchange, Gazprom could be exposed to losses on revenues.
As Gazprom's biggest customer, Germany has reportedly requested more time to study the payment scheme outlined in the Putin's decree before agreeing to amend existing long-term contracts with the gas giant.
Reuters quoted German Economy Minister Robert Habeck as saying said he had not yet seen Putin's degree mandating gas payments in rubles, but added that Germany is prepared for all scenarios, including a stoppage of Russian gas flows to Europe.
Habeck said he and French Finance and Economy Minister Bruno Le Maire discussed possible new punitive measures on Russia, declining to go into details.
"We spoke about what additional sanctions can prevent Putin from continuing the war in Ukraine," Habeck said.
Gazprombank and Putin's entourage
Gazprombank's largest shareholder with a 41% interest is Pension Fund Gazfond that is managed by privately held investment house Lider, chaired by Yuri Shamalov, who is known to be close to Putin.
During the first half of 1990s, Shamalov, together with his farther Nikolay Shamalov, worked in the foreign affairs committee of the St.Petersburg city council.
The committee was chaired by Putin at that time, with Nikolay Shamalov widely reported by independent Russian media being one of his closest associates of Putin at that time.
According to a latest available Gazprombank disclosure, Gazprom holds a 28% stake in this financial institution.
Gazprom's net earnings from gas deliveries to Europe and other markets such s Turkey and China, reached $33 billion in the first nine-months of 2021.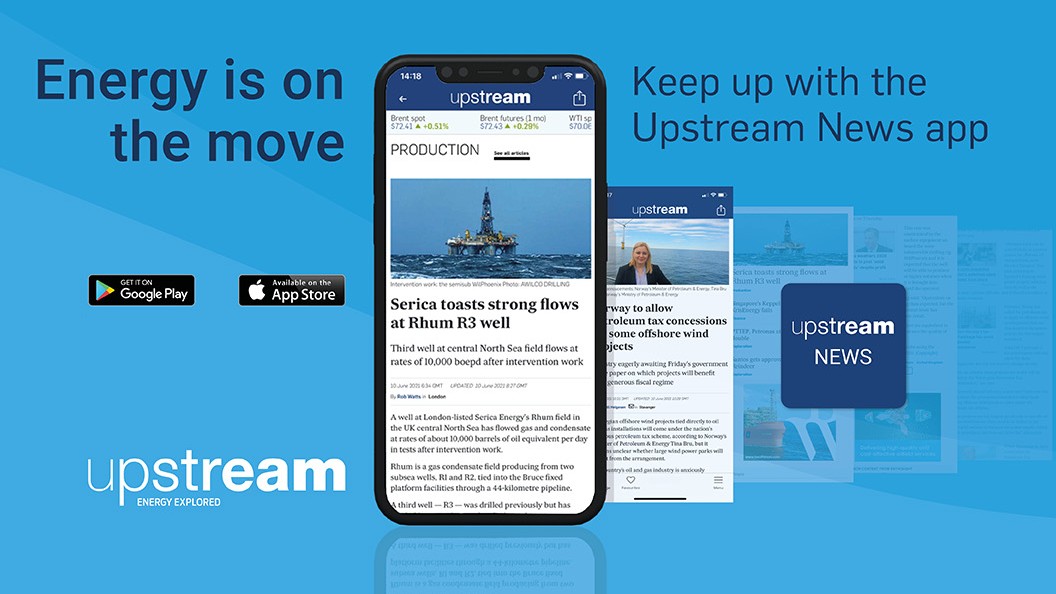 Stay a step ahead with the Upstream News app
Read high quality news and insight on the oil and gas business and its energy transition on-the-go. The News app offers you more control over your Upstream reading experience than any other platform.