Russian Deputy Prime Minister Alexander Novak has issued a new warning of a possible cut in the country's oil production, with his prepared remarks being emailed to media in Moscow.
Novak last Friday said that the country's oil production may fall by 500,000 barrels per day in March, with the goal of "restoring market relations following the introduction of price caps on Russian oil and products by some countries".
He added that the decision was "voluntary", with Moscow not agreeing the move with participants of the Opec+ agreement, to which Russia is a signatory.
Speaking later during a call with reporters, Russian Presidential spokesperson Dmitry Peskov said the government had briefed several undisclosed Opec members on the plan, according to Russian news agency Interfax.
Novak said that the government will monitor the "situation on [the global energy] market" after the cut is implemented.
The minister also remarked that Russia considers price caps on its oil and oil products as "interference in market relations and the continuation of the destructive energy policy conducted [against Russia] by the countries of the collective West".
Russian governmental officials have claimed to Russian public that Western countries — referred to as "collective West" — are waging an "economic war" against the country with the aim of hampering its efforts to rebuild its international might.
Compelled move
A partner in Moscow-based energy consultancy RusEnergy Mikhail Krutikhin said that the cut, if it indeed happens, can hardly be described as "voluntary".
Instead, "it is a compelled move" reflecting the inability of Russian oil producers to sell some of their oil and products while avoiding the price cap mechanisms and the European embargo on Russian oil and oil products imports, he said.
Several industry analysts earlier warned that the European embargo on Russian oil products that went into force on 5 February, may have a significantly detrimental effect on the ability of Russian refineries to continue their operations at full capacity.
Most of the Russian oil products the country exports, such as gasoil, naphtha and fuel oil, are technically unfinished products that have for decades been imported by more modern and advanced European refineries as feedstocks to produce marketable finished motor fuels for end-users.
A popular feedstock with European refiners has been Russian fuel oil, capped at $45 per barrel from 5 February, that served as a cheaper alternative to crude oil, with advanced cracking technologies — not implemented at Russian plants but widely available in Europe — permitting the conversion of such fuel oil into motor fuels.
Russia's demand for fuel oil — widely used for heating and power generation in the former Soviet Union — has been falling for years as it was replaced by cleaner and cheaper natural gas at power plants.
The announced production cut may relate more to Russian efforts to accommodate a possible decline in Russian refinery runs because of the inability of their operators, usually large oil producers, to export oil products feedstock to alternative destinations, and not to Europe — its traditional consumer, according to Krutikhin.
However, he also said it is too early to say whether the possible production cut will affect Russian oil exports in March.
Russian oil exports have been seen as running unhindered to India, China and other destinations in January after an initial drop in December following the enactment of the European Union embargo and the $60 per barrel price cap for Russian oil.
However, authorities in Spain have warned oil tanker operators, providing ship-to-ship oil transfer services to accommodate oil cargoes of large size to send them to India, that they risk breaching international sanctions against Russia, Upstream's sister publication TradeWinds reported.
In December, after the price cap on Russian oil was introduced, Novak spoke out to announce a production cut between 500,000 and 700,000 bpd in January to avoid delivering this oil to customers that insist on using the price cap mechanism.
The price of front-month contract for the delivery of North Sea blend Brent, increased quickly from $84 per barrel to almost $87 per barrel in the first half of last Friday's trading following Novak's statement. However, the contract later eased and was trading later that day.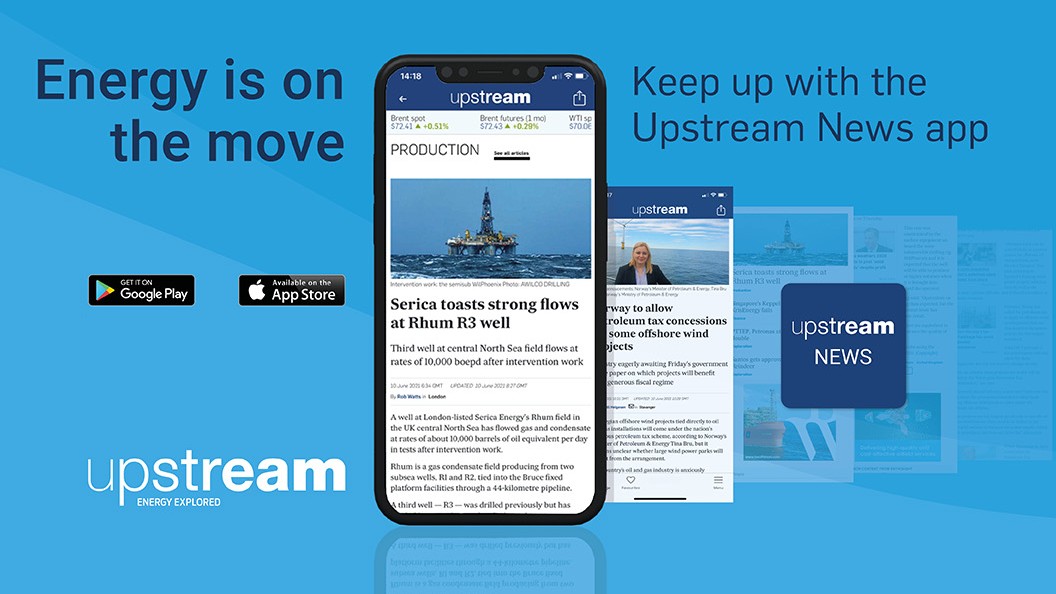 Download the Upstream News app
Read high quality news and insight on the oil and gas business on-the-go