Estrangement from its Russian assets took the shine off Wintershall Dea's otherwise improving operational and financial performance in the third quarter.
About €2 billion ($1.94 billion) in revenue was attributed to the German company's stakes in three gas and condensate producing joint ventures with Russia's Gazprom. Regulatory changes made in response to European Union sanctions after the Ukraine invasion, however, have restricted repatriation of earnings from Russia to Germany.
Wintershall Dea's Russian assets include a 50% stake in Achimgaz, a 35% shareholding in Severneftegazprom and a 25% stake in Achim Development.
The company said the three ventures accounted for about 47% of its total hydrocarbon production in the third quarter of this year and close to 50% of its total output for the first nine months of 2022.
This production is still on Wintershall Dea's balance sheet, but is excluded from adjusted earnings.
Chief executive Mario Mehren told a third quarter earnings call that the company will continue to press Russian authorities to allow repatriation of its earnings before deciding whether to file a legal claim against Moscow.
Another adverse change, implemented by Russian Prime Minister Mikhail Mishustin at the beginning of September, nullified the profitability of gas sales by Severneftegazprom, Mehren said.
The resolution introduced an amendment to Russian domestic price regulations and forced Severneftegazprom — the largest producer among Wintersahll Dea's three Russian joint ventures —to sell its gas output to Gazprom at a government-regulated price, understood to be lower than the price specified in the venture's contract with Gazprom.
Mehren stated that Mishustin's resolution "overrode [Severneftegazprom and Gazprom's] contractual obligations".
Wintershall Dea's investment in Severneftegazprom is protected by the German Federal Investment Guarantees scheme, according to Mehren, although the company has not made it clear whether it expects to be able to invoke this coverage.
Mehren added that Wintershall Dea is not looking to dispose or sell its Russian shareholdings as this is seen being only possible with the permission of Russian President Vladimir Putin.
Putin has issued several decrees that have blocked efforts by US ExxonMobil and other Western companies to transfer or sell their stakes in their Russian ventures.
The German company is also investigating options of legally separating its Russian activities from other regions, such as Norway, where it has increased the focus of its upstream investments.
"In recent decades we have invested in our business in Russia and built up assets there. We are now analysing whether the international business of Wintershall Dea could be legally separated from our Russian business," Mehren said.
"Russia's war and its consequences are destroying the foundations of economic relations, as Russia has become unpredictable in every respect, " he told media representatives and investors on Tuesday.
Gas and condensate output from the Russian assets in which Wintershall Dea is invested has held steady but is expected to start declining in the fourth quarter, the company suggested.
Wintershall Dea expects its non-Russian hydrocarbon output for this year to stay between 320,000 and 325,000 barrels of oil equivalent per day.
The company reported net income, attributable to shareholders, of €799 million for the third quarter of this year, compared with €204 million in the third quarter of 2021.
Third quarter revenues leapt to €6.5 billion from less than €2 billion in the same quarter last year.
In the second quarter of 2022, the top line was reported at €4.2 billion and the bottom line at €658 million.
In July, Wintershall Dea started operations at its Nova field in Norway, which is ramping up oil production. Two more projects, Njord and Dvalin, are expected to be onstream in Norway over the next few months.
All three fields will eventually increase their gross production to around 150,000 boepd, Wintershall said.
"75% of our total investments since our 2019 merger have been made in Norway: €3.1 billion. And we continue to strategically grow our activities," Mehren stated.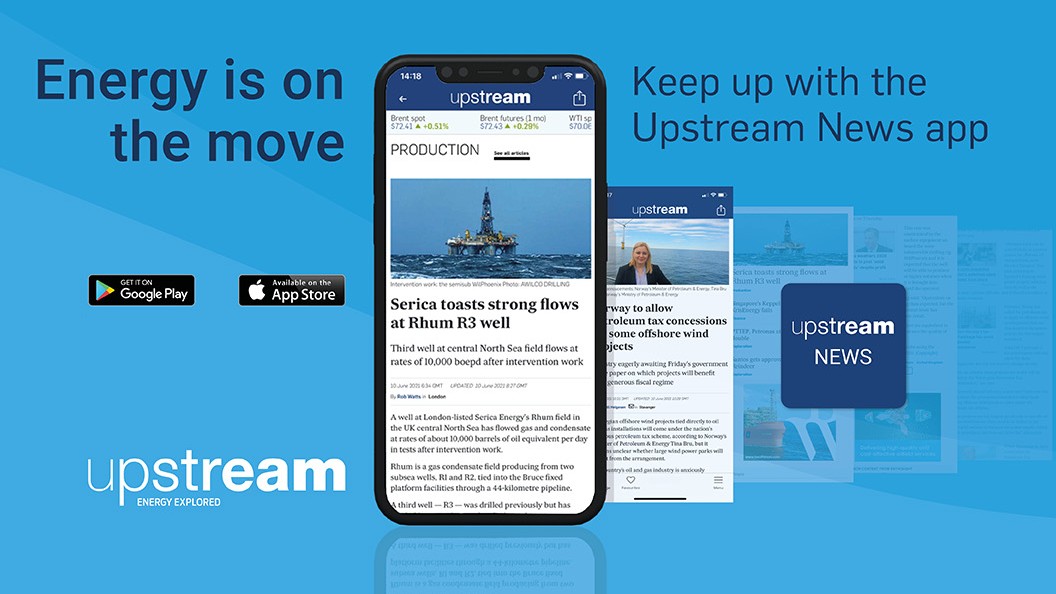 Stay a step ahead with the Upstream News app
Read high quality news and insight on the oil and gas business and its energy transition on-the-go. The News app offers you more control over your Upstream reading experience than any other platform.