Russian state technical compliance watchdog Rostekhnadzor has begun a series of unscheduled inspections of a segment of a foreign-operated oil export pipeline the serves as the main route for oil exports from Kazakhstan to the international market.
The inspections will take place on Caspian Pipeline Consortium facilities running across four Russian regions to a Black Sea tanker loading terminal near the Russian port of Novorossiysk, the consortium stated.
The pipeline operator added that 19 Rostekhnadzor officials are carrying out work that is expected to last until 22 April.
The Caspian Pipeline has managed to optimise operations through the only remaining offshore loading buoy currently available to serve incoming tankers.
Two other loading buoys had been damaged in a strong storm near Novorossiysk more than three weeks ago, interrupting the flow of Kazakh oil to international markets.
The interruption happened at time when many Western buyers have been shunning Russian oil cargoes in anticipation of new sanctions against the country for its continuing military invasion to Ukraine.
Under the Russian law, Rostekhnadzor has the right to temporary suspend pumping operations if its representatives uncover irregularities or violations in implementing technical standards, previously described by some western oil operators as too stringent and outdated.
Two other Russian watchdogs with similar rights — environmental service Rosprirodnadzor and marine and river authority Rosmorrechflot — have yet to inform Caspian Pipeline on their inspection plans, the operator said.
After a big fall in shipments through the pipeline throughout in the beginning of April, Caspian Pipeline has been able to optimise operations of the remaining loading buoy, reportedly removing terminal bottlenecks and asking customers to nominate larger capacity tankers.
These actions have permitted its customers, led by US Chevron-led Tengizchevroil venture in Kazakhstan, to start partial lifting of restrictions on their production.
Oil output on the Tengiz field, operated by the venture, was reported at above 556,000 barrels per day on 12 April, up 48% from 375,000 bpd on April 4 when production at the deposit fell to the lowest level, according to sources quoted by Reuters.
However, the output level on Tuesday was still below a March average of more than 622,000 bpd.
Despite uncertainty over the replacement of damaged loading hoses at the two buoys, Kazakh oil industry channel Energy Monitor said that Caspian Pipeline now expects shipments by Kazakh oil producers to decline by just 11% in April against the original schedule with three buoys in operation.
Caspian Pipeline is understood to have operated at the rate between 1.3 million and 1.4 million bpd before the shutdown in March.
An updated tanker loading schedule envisages Tengizchevroil to ship over 16.5 million barrels of oil on 17 tankers to international markets via Caspian Pipeline.
Offshore Kashagan project is planned to deliver 11.7 million barrels on 12 tankers, with third largest foreign project in the country — Karachaganak — scheduled to ship about 5.6 million barrels of oil on six tankers.
Caspian Pipeline has not provided an update timeframe for replacing damaged loading hoses at its two suspended buoys, saying earlier that international supplies have been refusing calls to deliver replacements, apparently because of increasing number of sanctions against Russia.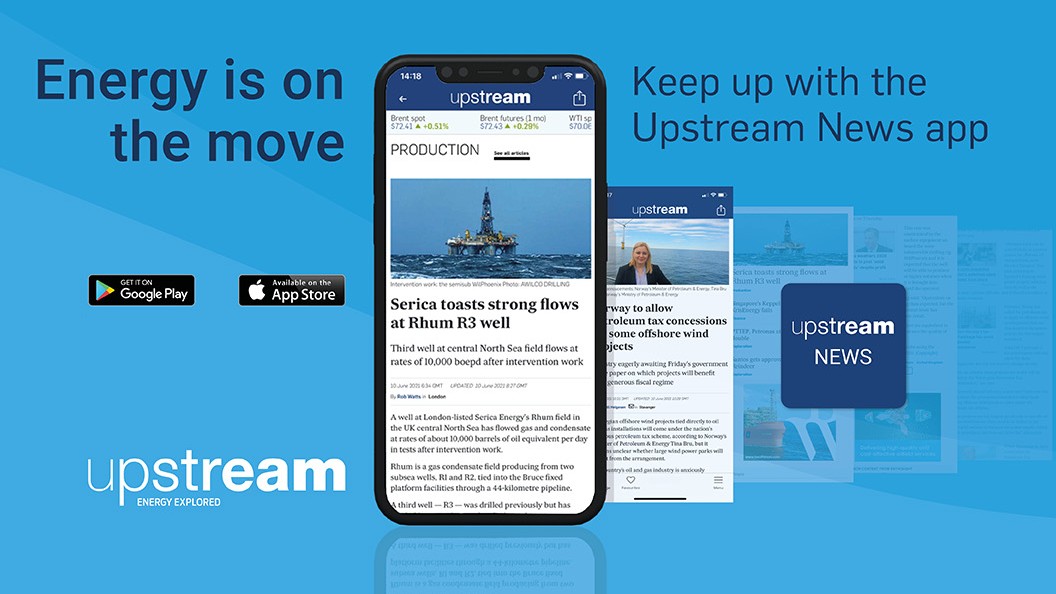 Stay a step ahead with the Upstream News app
Read high quality news and insight on the oil and gas business and its energy transition on-the-go. The News app offers you more control over your Upstream reading experience than any other platform.