The Russian government has ordered Gazprom to call an emergency general meeting of shareholders to approve an interim dividend payout of about 1.2 trillion rubles ($21 billion), overriding a recommendation from the executive board to withhold dividends in a challenging economic environment.
The state-controlled gas giant said the EGM will be held on 30 September in St Petersburg.
The government holds a more than 50% controlling stake in Gazprom and is expected to see its proposal rubber-stamped at the meeting.
Gazprom said it achieved record revenues in the first half of this year despite the self-imposed reduction of gas exports to Europe and then pressure from international sanctions, introduced by the West in response to the invasion of Ukraine.
The company has opted out of publishing its full consolidated financial report for January to June this year, instead only saying its net income reached 2.5 trillion rubles for this period, compared with 969 billion rubles for the same period last year.
Gazprom reported it had benefited from the sharp rise of gas prices in a European market that took about one-third of the company's total gas production.
Russian authorities have permitted domestic corporations to keep scheduled financial reports from public scrutiny as they study the impact of sanctions and work on potential strategies to cope with the impact.
Gapzom's executive board had sought to defer any dividends because of the impacts, or potential impacts, of Western sanctions on the business.
Cash cow
Mikhail Krutikhin, a partner at Moscow-based energy consultancy RusEnergy, has suggested the potential $10 billion windfall that the government will receive from Gazprom's interim dividend payout is likely to be used to assist it in bearing the costs of maintaining the military offensive in Ukraine.
A hike in taxes levied on gas production that was approved by the Russian parliament in July could raise an additional 1.25 trillion rubles between September and November, according to reports in Moscow.
Since the Russian invasion, Gazprom has been reducing gas exports to Europe, halting deliveries via the Yamal Pipeline to Poland and Germany and using just 38% of the minimal contracted transit shipping volume to Europe across Ukraine.
Earlier on Wednesday, the gas giant once again stopped supplies of gas to Germany via the subsea Nord Stream 1 pipeline, citing a maintenance issue.
However, it promised to resume supplies only at the 20% nameplate capacity level early on 3 September.
Members of Gazprom's top management team have openly backed President Vladimir Putin and his order to invade Ukraine.
Gazprom's gas producing subsidiaries have also been used to distribute upbeat and nationalistic messages about the war to employees via their corporate network and local media channels.
Focus on China
In his address to company management, a copy of which was released by Gazprom, executive board chairman Alexei Miller said Gazprom will continue efforts to build its presence in China, to which it grew gas deliveries by 60% for the first seven months of the year, compared with January to July 2021.
According to Miller, the gas giant is looking at ways to build connections between existing gas trunkline networks in the western and central parts of Russia and separately run trunklines in the east of the country.
Miller has previously said Gazprom may prioritise gas supplies to China at the expense of European deliveries.
Industry analysts have questioned the extent to which this goal can be achieved, because Russia has no pipeline links to East Siberia and China from Gazprom's core gas fields in the Yamal-Nenets region in West Siberia, with Europe positioned as the primary export market for several decades.
Currently, Gazprom delivers gas to China via the dedicated Sila Sibiri pipeline that can bring gas only from two gas fields in East Siberia — Chayanda and Kovykta.
According to Krutikhin, it will take 10 to 12 years before China is ready to import about 100 billion cubic metres of Russian gas, the volume comparable with Gazprom's current exports to Europe.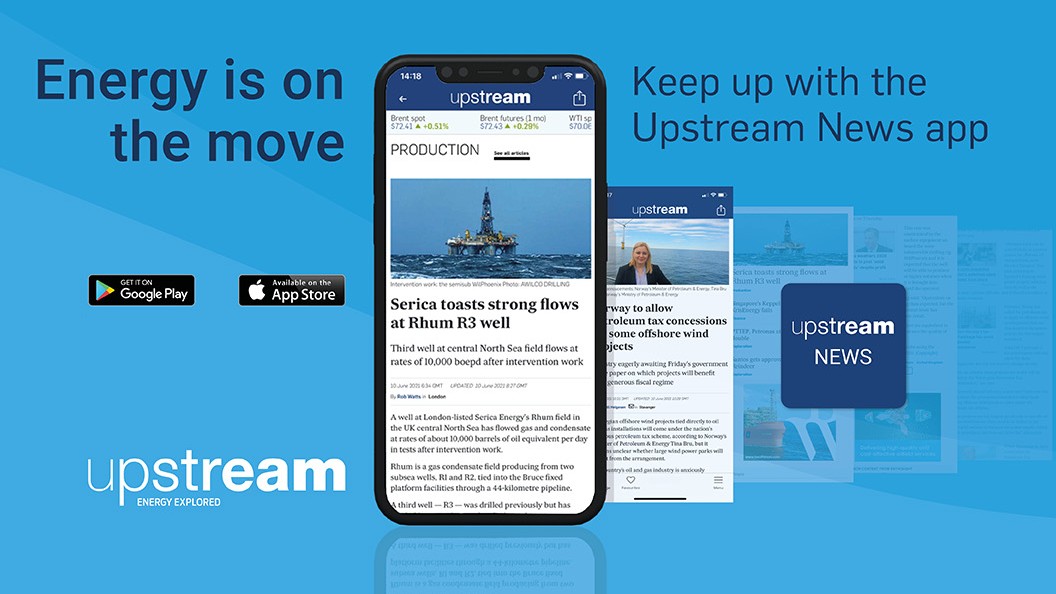 Stay a step ahead with the Upstream News app
Read high quality news and insight on the oil and gas business and its energy transition on-the-go. The News app offers you more control over your Upstream reading experience than any other platform.