Saudi Arabia, the world's largest oil exporter, increased its crude production to just over 11 million barrels per day in August, its highest in two years, according to a recent report released by Opec.
The country expanded its oil output to 11.051 million bpd in August, in line with the production quota allocated by the larger Opec+ group, which also includes Russia.
Saudi Arabia pumped an additional 236,000 bpd of oil during the month, surpassing the 11 million bpd production level for the first time since April 2020 — when output had crossed 12 million bpd for a very short period, triggered by a price war with Russia.
While the country breached the 11 million bpd level in August, industry experts remain cautious about Saudi Arabia's limited swing capacity.
The country presently has a nameplate capacity of almost 12 million bpd and is expanding some of its largest offshore fields to achieve a maximum sustainable capacity of 13 million bpd by 2027.
Capacity constraints?

However, many industry experts believe the country is nearing its oil production limit, with multiple industry sources claiming it may not be able to produce to its nameplate capacity in the short term.
Energy expert and S&P Global vice chairman Daniel Yergin said in a note in July that Saudi Arabia does not appear to have a large amount of extra oil that can be produced at short notice.
Yegin's statement echoes a wider industry-based understanding that the country will struggle to reach its nameplate capacity on a sustainable basis in the short term, owing to several constraints.
For decades, Aramco has been producing from flagship onshore oilfields including Abqaiq and Ghawar, which are now said to be facing natural declines.
One industry source earlier said that declining oil production from the country's maturing fields, delays in the execution of brownfield and maintenance projects, well pressure constraints and other key technical field issues could restrict Aramco's ability to further boost oil production swiftly.
Capacity intact, says Nasser
Countering claims involving the country's production capacity, Aramco chief executive Amin Nasser said last month that the company can swiftly scale up its oil production to its nameplate capacity of 12 million bpd, if the Saudi government approves an expansion plan.
Nasser also outlined Aramco's longer-term expansion plans, aiming at a maximum sustainable capacity of 13 million bpd, which it hopes to achieve by 2027.
However, while acknowledging limited global spare capacity, Nasser dismissed suggestions that Aramco will struggle to achieve its current nameplate capacity on a sustainable basis.
"We are confident of our ability to ramp up to 12 million bpd anytime with any call from the government or from the Ministry of Energy to increase our production," he said.
The company has maintained capital expenditure guidance of between $40 billion and $50 billion during 2022.
Saudi Crown Prince Mohammed bin Salman said earlier this year that the country would not have any additional capacity to increase production beyond the envisaged 13 million bpd level by 2027.
Continuous production assessment
While Saudi Arabia has expanded its oil production capacity, it largely remains in line with production targets being set by the wider Opec+ grouping.
The Opec+ group of crude exporters recently opted for a token production cut of 100,000 bpd in a move calculated to keep prices stable in October.
Opec said the "higher volatility and increased uncertainties require the continuous assessment of market conditions and a readiness to make immediate adjustments to production in different forms if needed".
Saudi Energy Minister Abdulaziz bin Salman said earlier that the Opec+ decision is an "expression of will", and that the group will use all of the tools in its kit.
"The simple tweak shows that we will be attentive, pre-emptive and proactive in terms of supporting the stability and the efficient functioning of the market to the benefit of market participants and the industry", he said.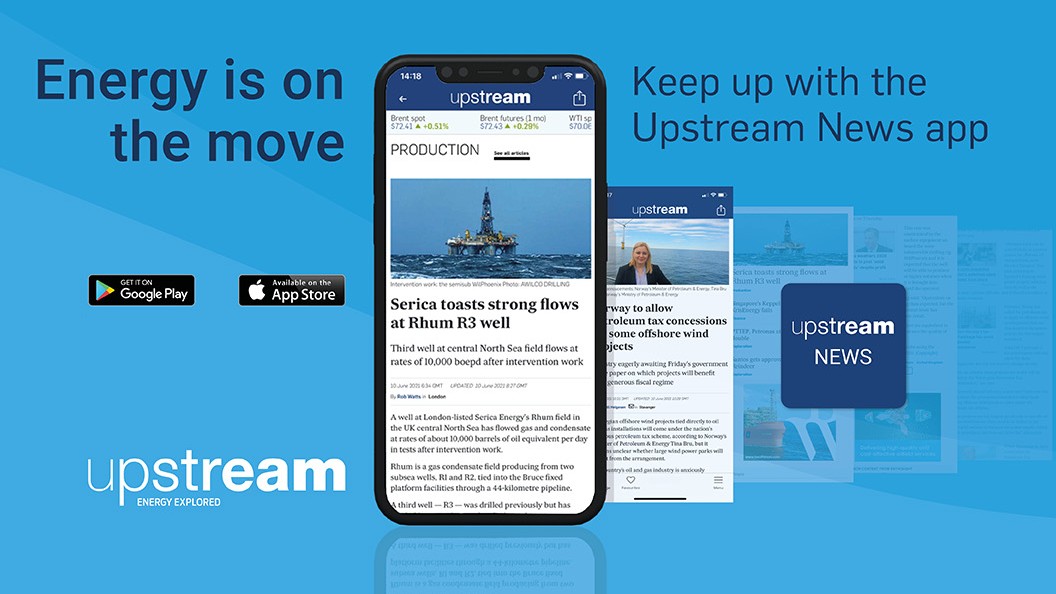 Stay a step ahead with the Upstream News app
Read high quality news and insight on the oil and gas business and its energy transition on-the-go. The News app offers you more control over your Upstream reading experience than any other platform.