Kazakhstan's largest oil producer, Tengizchevroil, has had its outlook downgraded because of expected disruption to its key oil export route via Russia, despite government optimism the route would return to capacity soon.
International credit rating agency S&P Global said in its latest report that the Chevron-led company's reliance on the Caspian Pipeline Consortium for about 95% of its oil exports meant that exposure to increased operational risks on this route may jeopardise Tengizchevroil's earnings and production capacity.
The Caspian Pipeline Consortium operates a 1500-kilometre pipeline that runs from Kazakhstan's Atyrau region to a marine loading terminal near the Russian Black Sea port of Novorossiysk and includes Chevron, ExxonMobil, Shell and Eni among its stakeholders.
It carries 80% of Kazakh crude exports via its pipeline network, but has been excluded from Western sanctions against Russia following the invasion of Ukraine because its network remains the major export route for Kazakhstan's foreign-led Tengiz, Kashagan and Karachaganak oil producing projects.
"Full independence [for Tengizchevroil] from Russian oil export channels is impossible in the short term," S&P Global said.
The agency said it considers Tengizchevroil faces an increased risk of disruptions to its oil exports via Russia due to geopolitical tensions due to the Russia-Ukraine war and related economic sanctions from Russia's trading partners.
Russian retaliation feared
"Although Kazakhstan strictly adheres to all sanctions against Russia while trying to maintain the long-lasting relationship with its neighbour, striking the balance might prove to be difficult," the report suggested.
The agency added that, with the G7 group of leading economies working to introduce a cap on the price of Russian oil, and Russia unwilling to sell at capped prices, "this might lead Russia to stop exporting oil to the global markets and to block exports from other countries so that it can gain leverage against its Western opposition".
Russia may also have additional encouragement to block oil flows from Kazakhstan because of the number of leading Kazakh oil producers — and the Caspian Pipeline Consortium — that are owned by Western companies.
The Russian government had earlier designated US and European Union member states that approved sanctions against Russia as "unfriendly" and implied it could retaliate against their companies.
"Although this is not our current base case, we believe the probability of blocked or substantially reduced [Kazakh] oil exports through Russia has increased over the past months," the agency suggested.
The agency noted several previous disruptions to Caspian Pipeline's shipping operations earlier this year, including cracks discovered in August on subsea buoyancy tanks that could limit the loading on two of the three single-point mooring tanker buoys "for a few months".
The shutdown of two buoys in August left the pipeline with a shipping capacity of slightly more than 60%, the agency said.
Kazakh hope
Kazakh Energy Minister Bolat Akchulakov this week reiterated his earlier hope that Caspian Pipeline will be able to replace the buoys and restore the full shipping capacity in October.
A Caspian Pipeline spokesperson declined to comment on the state of repairs.
However, the consortium had earlier reported difficulties in placing orders with Western contractors, as the work has to carried out inside Russia.
"With few alternatives to the Caspian Pipeline and limited storage capacity — three to five days — on production sites in Kazakhstan and at Caspian Pipeline facilities, Tengizchevroil would be forced to significantly curtail its operations within days of suspended operations at the Caspian Pipeline," the agency said.
While stressing that this scenario is not a "base case", the agency estimated that Tengizchevroil would not be able to export more than 10% of its current production to international markets if it has to avoid Russian export logistics entirely.
Akchulakov said that country's governmental officials remain in close contact with Russia, the European Union and the USA with the intention of keeping the Caspian Pipeline "open and in working order" to ship Kazakh oil, despite the escalation of the conflict in Ukraine, Kazakh news agency KazTAG reported.
Akchulakov has also speculated on the possibility of sabotage at the Caspian Pipeline, implying similarities to the incidents that occurred in the Baltic Sea two weeks ago, through which the Nord Stream 1 and Nord Stream 2 gas export pipelines were severely damaged by explosions.
S&P Global reported that Tengizchevroil has given assurances that the producer "can operate at meaningfully reduced capacity of about 20% and that production restoration [after a potential shutdown period] should be possible".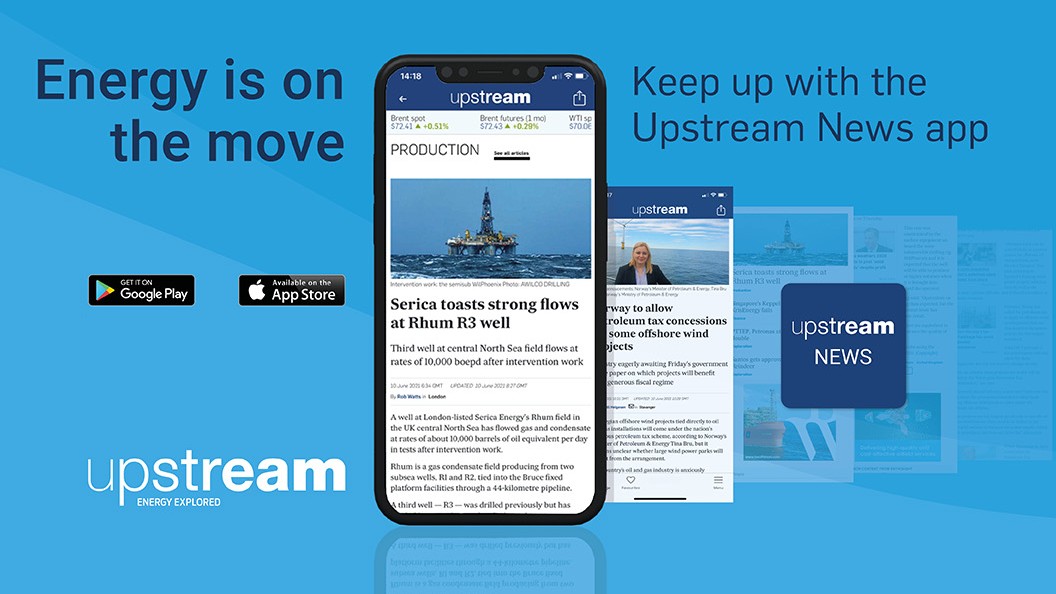 Stay a step ahead with the Upstream News app
Read high quality news and insight on the oil and gas business and its energy transition on-the-go. The News app offers you more control over your Upstream reading experience than any other platform.