Ukrainian hopes of getting through this winter without domestic gas rationing have been boosted by arrangements with the European Bank for Reconstruction & Development (EDR) and major European energy companies.
Assurances were sought by state gas importer and distributor Naftogaz Ukrainy after Russian gas giant Gazprom reduced European gas transit supplies across the country further this week.
Naftogaz executive board chairman Alexei Chernyshov said in a social network post that his meetings in Davos, Switzerland, had led to the company securing access to financing from EBRD and banks in Norway, US, Germany, France and the UK to buy and import gas into the country.
Chernyshov said Naftogaz has also "reserved" gas with leading energy companies in the volume that is sufficient to "successfully complete this winter season".
Storage low
According to Gas Infrastructure Europe, an association representing the interests of European gas infrastructure operators, Ukraine has seen a 30% reduction of available gas, to about 7 billion cubic metres, in its underground storage between 1 November 2022 and 19 January 2023.
The country's vast storage facilities are now just 23% full against current levels of 89% and 77% for gas storage in Germany and France, and the average of 80% for the whole Europe.
Chernyshov has not specified the volume of gas that Ukraine will need to import, but Ukraine President Volodymyr Zelensky told the European Council in December that the country may need to bring in at least 2 billion cubic metres before end of June.
Russian gas transit in freefall
Gazprom announced yet another decline in gas transit supplies via Ukraine from 19 January, with deliveries falling to about 25 million cubic metres per day, from an average of over 45 MMcmd in December.
The gas giant has not commented on the new reduction, with the Russian president's spokesperson in Moscow, Dmitry Peskov, refusing to answer a similar enquiry during his daily conference call on Friday.
Under so-called "virtual reverse arrangements" with its European gas suppliers, Naftogaz could buy Russian gas in transit for its own consumption, dispensing with requirements for gas to exit Ukraine to Europe and then be returned back to the country.
Since last summer, according to Naftogaz, Gazprom has been in breach of its five-year gas transit contract, as the Russian company has committed to transit at least 109 MMcmd of gas across Ukraine to Europe.
However, the increasingly low Russian volume passing across Ukraine meant the war-torn country was left with barely 150 MMcm of Russian gas for its own consumption for the first 19 days of January from these virtual reverse arrangements, according to data from country's gas transmission authority Operator GTS Ukrainy.
Although Ukraine has invested heavily in expanding its physical import connectors with its European neighbours Slovakia, Poland, Hungary and Romania, their capacity is still not sufficient to cover gas import needs during high consumption in the winter, according to Operator GTS.
The country's gas pipeline network was designed to carry a large volume of gas one-way from eastern to western borders during the Soviet era and Ukraine has remained dependent on Russian gas supplies since the break-up of the USSR in 1991.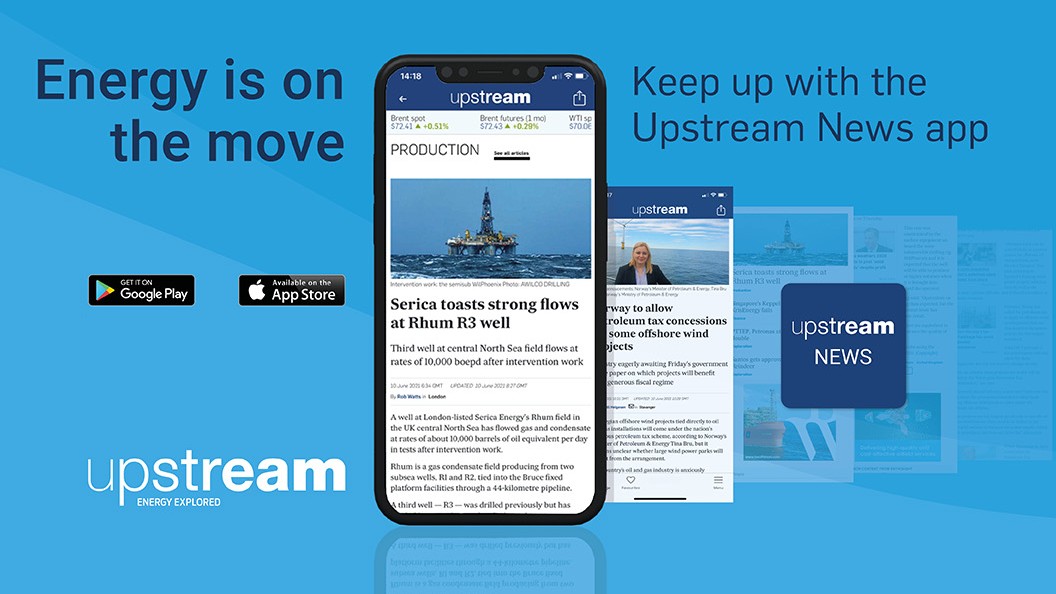 Stay a step ahead with the Upstream News app
Read high quality news and insight on the oil and gas business and its energy transition on-the-go. The News app offers you more control over your Upstream reading experience than any other platform.