Ukraine authorities have accused Russia of using at least three Black Sea gas production platforms to host air defence and radar units as Kiev sought to justify missile strikes against three facilities, located south of Odessa.
In the wake of Monday's missile strikes, the Russian-backed head of occupied Crimea Sergey Aksyonov reported at least seven people missing and three injured.
Speaking from Kiev late Monday, adviser to President Volodymyr Zelensky, Alexei Arestovich did not disclose details of the attack but he said that the platforms, formerly operated by Ukraine's state Chernomorneftegaz, were seized by Russia after the country had annexed the Crimea Peninsula in 2014 and had been used to bolster Russian control of air and sea in the region.
Ukraine's missile raid is understood to have severely damaged one of the three stationary production platforms on the Odesskoye gas field, identified as BK-1, and inflicted minor damage to two other production installations nearby, BK-2 and BK-3.
Footage apparently taken from a Russian rescue vessel in the area, has shown the BK-1 platform leaning on one side, with firefighters trying to contain fire on the installation.
Russian state news agency Ria-Novosti said fire was also raging on a drilling jack-up, identified as Krym-1, located next to the BK-3 platform at the time of the strike.
They added that the platforms hosted over 100 people at the time of the attack. Several people have been reported as missing, with over 20 individuals evacuated to the shore.
Dual purpose
Arestovich said the platforms had a dual purpose because they have hosted Russian military regiments outnumbering oil industry employees located on installations to operate gas production wells.
In 2017, Ukraine reported that one of its reconnaissance planes was fired upon from a gas production platform on the Odesskoye field, while the aircraft was flying in Ukraine's exclusive maritime economic zone.
Together with military installations on Snake Island about 50 kilometres to the west of the Odesskoye field — seized by Russia in February — the production platforms and deployed Russian navy vessels are understood to form a Russian line of defence that is used to block outgoing and incoming vessel traffic from Odessa, Ukraine's core port on the Black Sea.
Authorities in Crimea said that while gas production at the shallow water Odesskoye field has been halted, there is no danger to local gas supplies because the Peninsula is linked with Russia by a gas trunkline.
This line is capable of transporting over 4 billion cubic metres of gas per day and thus could fully cover the demand for such fuel in the region.
Chernomorneftegaz, which is now controlled by Russia, operates several other production platforms at the Golytsinskoye, Shtormovoye and Arkhangelskoye fields in the Black Sea at water depths between 50 and 100 metres.
The involvement of gas installations in the Black Sea into the war in Ukraine has raised concerns about possible retaliation by the Kremlin against Ukraine's vast gas network.
Last week, Ukraine said it had destroyed a Russian tugboat near Snake Island using Western-supplied Harpoon missiles.
Russian gas transit flows across Ukraine to Europe have remained at historic minimum of between of 41 million cubic metres of gas per day and 44 MMcmd since the beginning of May despite the contracted throughput of almost 110 MMcmd, according to reports.
Moscow has warned that Gazprom may completely halt gas flows to "unfriendly" European countries, blaming them for introducing sanctions that, the Kremlin says, have undermined Russian technical capacity to pump gas.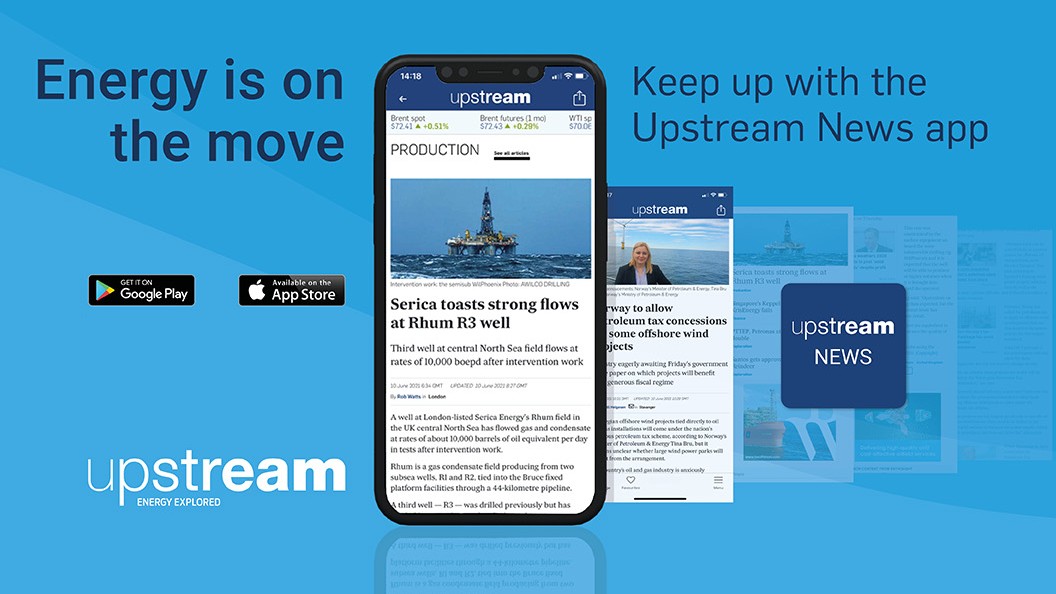 Stay a step ahead with the Upstream News app
Read high quality news and insight on the oil and gas business and its energy transition on-the-go. The News app offers you more control over your Upstream reading experience than any other platform.