Uzbekistan President Shavkat Mirziyoyev has ordered the country's largest gas producer Uzbekneftegaz to prepare for an initial public offering (IPO) on an international stock exchange as the country braces for a new round of economic reforms.
According to a decree published at the end of the last week, the state is ready to part with the 49% shareholding in the company, but will keep the remaining 51% interest and control over major decisions in Uzbekneftegaz.
The document does not provide a deadline for the IPO, however, saying only that preparations for the placement should start from 1 May and be completed before the end of this year.
Uzbekneftegaz' IPO had been repeatedly discussed in Tashkent but progress is believed to have been put on hold in the beginning of 2020 as the Uzbek economy and its corporations took a major hit from the Covid-19 pandemic.
Despite a foray into solar and wind power over the last three years, authorities in Tashkent still believe that country's vast gas reserves may have a significant upside.
Demand for gas as fuel for power generation and for vehicles at home, and exports to China are expected to grow.
Exports to China have in fact been curbed recently, first because of the Covid-19 pandemic and then because of fears of that rising domestic prices could trigger social unrest, as occurred in Kazakhstan at the end of 2021.
According to an earlier government presentation, Uzbekneftegaz is the largest gas producer in the country and was responsible for about 64% of the Uzbek total output of about 54 billion cubic metres of gas in 2021.
According to official data, this spells a recovery from the 2020 figure of 47.1 bcm, apparently reversing a long decline in gas production.
Uzbekneftegaz also controls Uzbekistan GTL, a modern gas-to-liquids facility that went into operation at the end of 2021 and can convert up to 3.6 Bcm of natural gas per year into synthetic fuels.
Earlier last year, Uzbekneftegaz was reported to have quietly transferred almost all its oilfields to a privately held player Jizzakh Petroleum, since renamed to Sanoat Energetika Guruhi.
As the result, the company lost control over an estimated 80% of its oil production that totaled 15,500 barrels per day in 2020.
In its latest available consolidated financial report, Uzbekneftegaz reported gross revenues of 11.9 trillion Uzbek Som ($1 billion) in the first half of 2021, and net income of almost 3.4 trillion Uzbek Som, suggesting a further improvement in profitability despite parting with its oilfields.
Between 2018 and 2020, Uzbekneftegaz's gross revenues fluctuated between 21.5 trillion UzbekSom and 24.2 trillion Uzbek Som, according to its financial statements.
However, restructuring, asset spin-offs plus the streamlining of operations in this period led to a drastic improvement in profitability of the business.
Uzbekneftegaz reported a net loss of 2.6 trillion Uzbek Som in 2018, posted net income of 589 billion Uzbek Som in 2019 and 4.7 trillion Uzbek Som in 2020.
Uzbekistan has been trying to win attention from international investors since 2016 when Mirziyoyev was elected president and soon signed his first decrees on reducing the state's monopoly over the hydrocarbon sector and other branches of the economy.
The new decree apparently aims to curtail this monopoly even further.
In addition to Uzbekneftegaz, authorities are prepared to part with major stakes in state carrier Uzbekistan Airways, power generation units, automotive manufacturers and other state-owned companies.
The decree says private investments should be prioritised in the country, while existing state-run companies will be deprived of their monopoly status and privileges in their respective business segments.
Mirziyoyev has yet to decide on a new energy minister to oversee his new privatisation proposals following the resignation of long serving Alisher Sultanov from the post earlier last week, according to local press reports in Tashkent.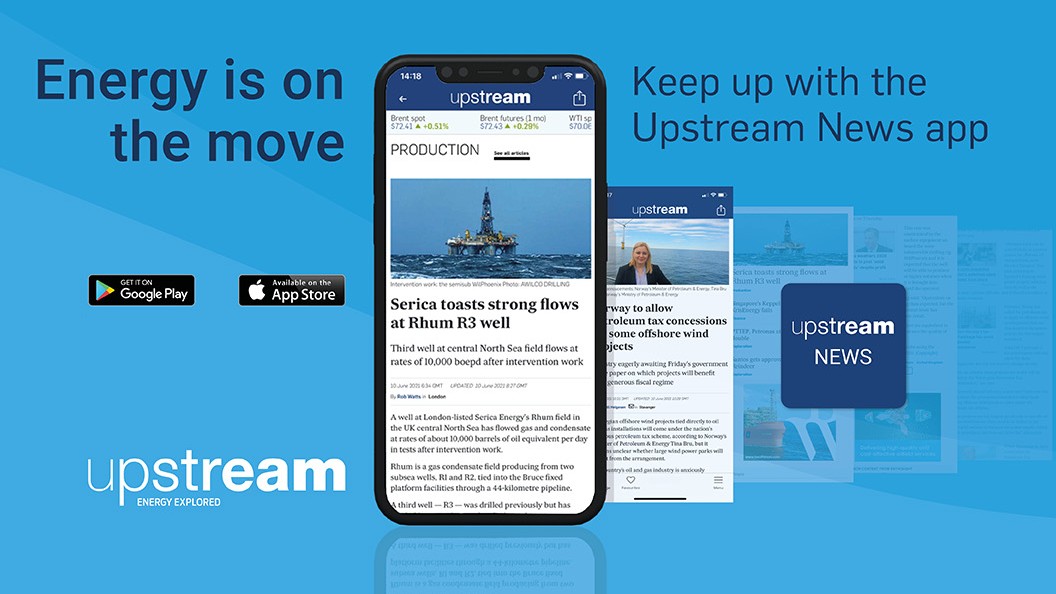 Stay a step ahead with the Upstream News app
Read high quality news and insight on the oil and gas business and its energy transition on-the-go. The News app offers you more control over your Upstream reading experience than any other platform.