Rescuers have discovered 12 bodies believed to be crewmembers of the sunken offshore wind installation vessel Fujing 001, which was hit by Typhoon Chaba in the South China Sea last Saturday.
Guangdong Maritime Search and Rescue Centre said that, as of 15.30 local time on 4 July, rescuers had discovered and recovered 12 bodies 50 nautical miles southwest of the sunken ship. Those recovered are believed to be crewmembers of the Fujing 001 vessel, though their identities have yet to be confirmed.
Once confirmed, out of the 30 crew who abandoned the vessel before it sank, four were saved, 12 are believed dead and another 14 are still missing.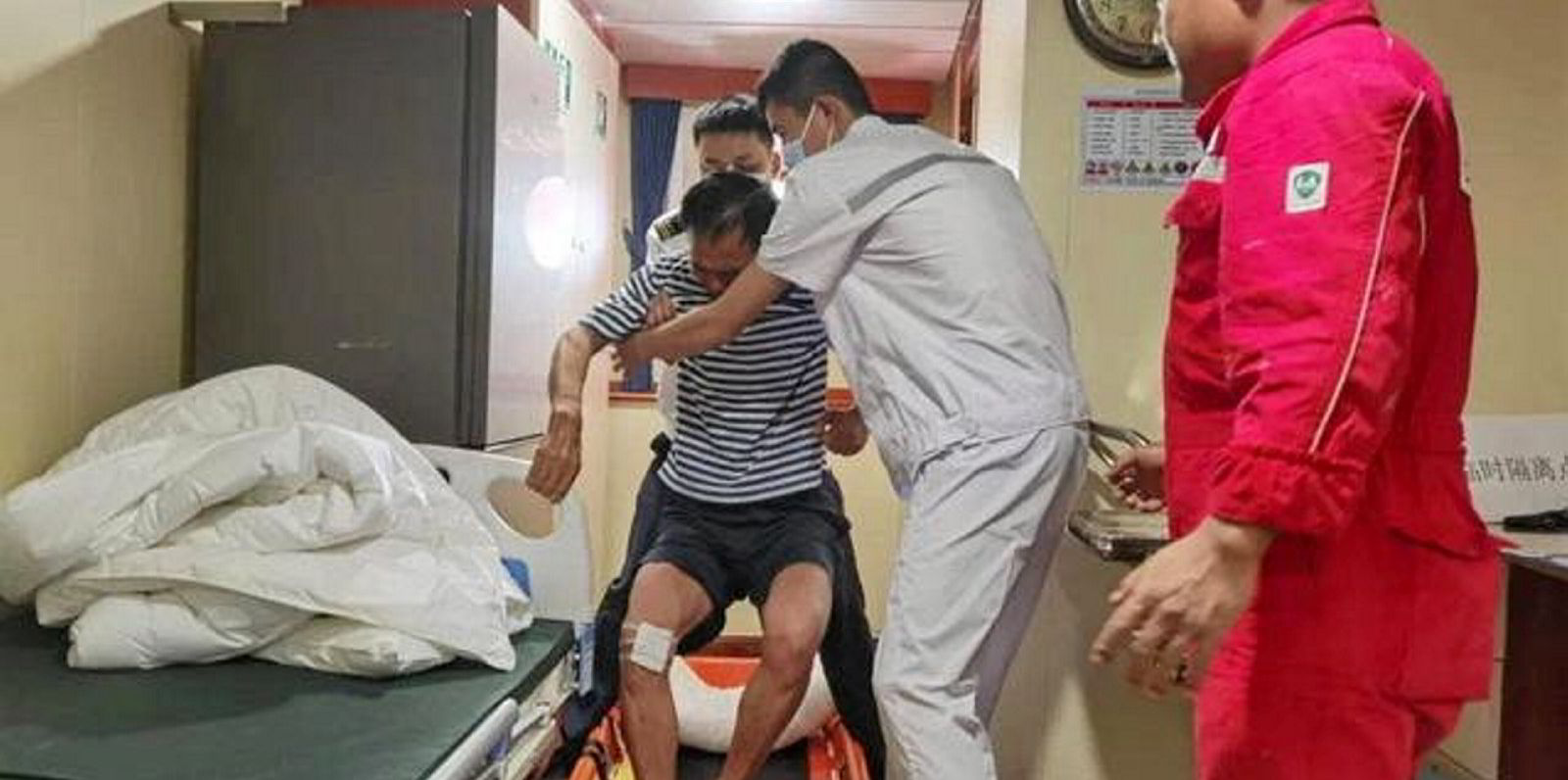 The centre said that ongoing rescue operations involve seven helicopters, 246 vessels and 498 fishing boats.
The Fujing 001 was hit by Typhoon Chaba offshore Yangjiang city of Guangdong province, 100 kilometres southwest of Hong Kong, at 03.50 Beijing time on Saturday.
Typhoon Chaba was powerful enough to drag the Fujing 001 from its anchorage offshore Yangjiang, eventually breaking the anchor chains and setting the vessel adrift, the Guangdong Maritime Search and Rescue Centre said.
Hong Kong's Government Flying Service, which dispatched six helicopters, three fixed-wing aircraft and 18 pilots, rushed to the scene and rescued three crew members, despite rough weather.
The 204-metre by 42-metre Fujing 001, equipped with a crane with lifting capacity of 2000 tonnes, is owned by Shanghai Huajing Zhiyun Engineering, which focuses on offshore vessel operation and maintenance.
The vessel was remodified last October at Wison Offshore & Marine and China Merchants Heavy Industry in Nantong city, Jiangsu province, before being employed for piling, lifting and installing operations at two offshore wind farms in the South China Sea in May.
In June, the Yangjiang municipal government said the Fujing 001 was involved in the installation of two offshore wind farms owned and operated by Qingzhou Offshore Wind, a subsidiary of Guangdong Yudean Group — Guangdong's largest power generating company.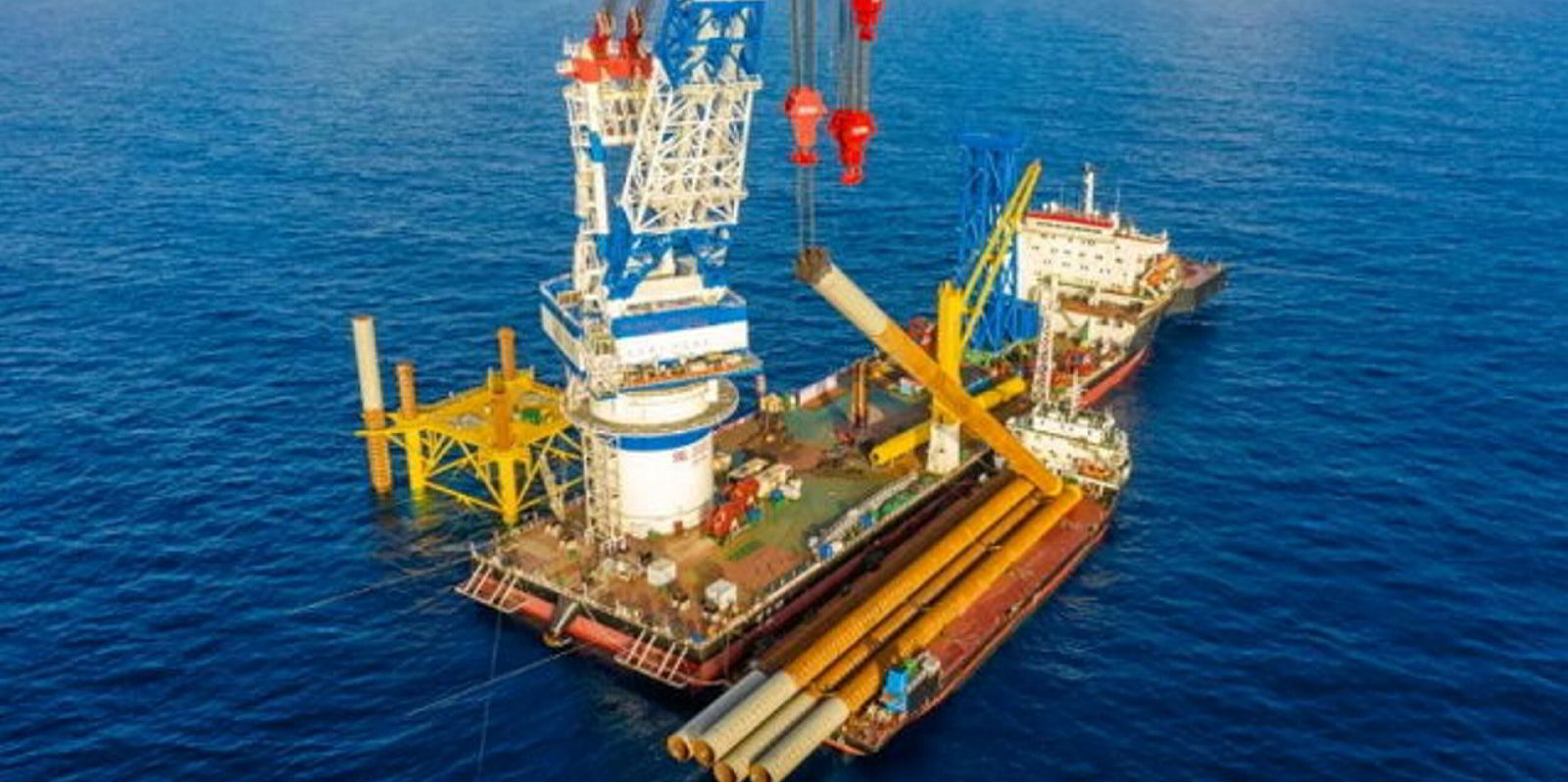 The two wind farms have a combined power generation capacity of 1 GW. Qingzhou 1, with capacity of 400 megawatts, is being installed in water depths of 35 to 38 metres, 50 kilometres offshore, and Qingzhou 2, with capacity of 600 MW, is located 55 kilometres offshore in water depths of 37 to 43 metres.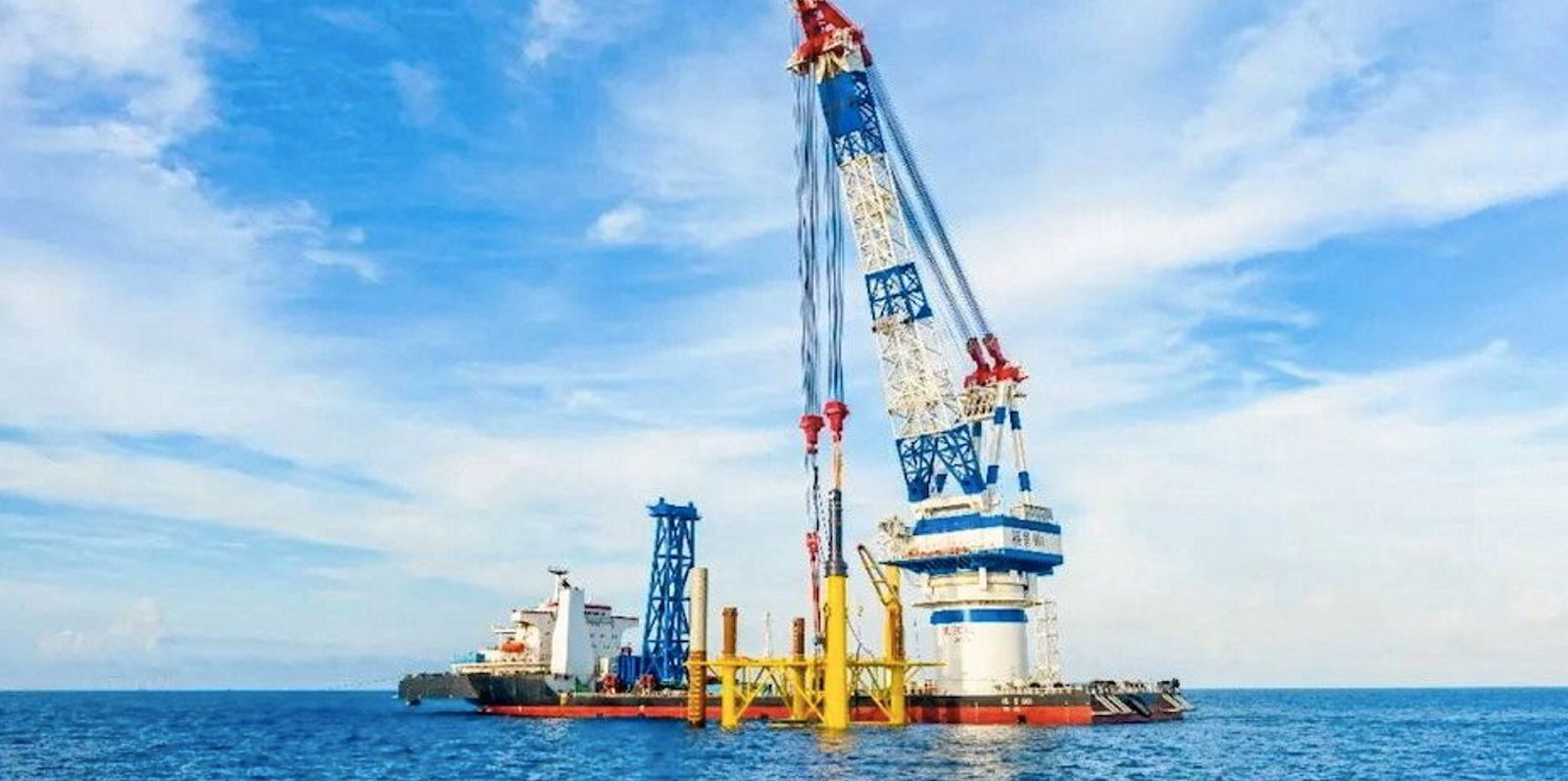 The two wind farms will comprise 92 typhoon-resistant power generators — 37 for Qingzhou 1 and 55 for Qingzhou 2.
Are you missing out on ACCELERATE?
Gain valuable insight into the global oil and gas industry's energy transition from ACCELERATE, the free weekly newsletter from Upstream and Recharge.
Typhoon Chaba made landfall in the western part of China's coastal Guangdong province at about 15.00 Beijing time on Saturday.
Strong storms lashed the western part of the Pearl River Delta over the weekend, while the sea offshore Guangdong was hit by strong winds up to about 160 kilometres per hour, according to meteorological data.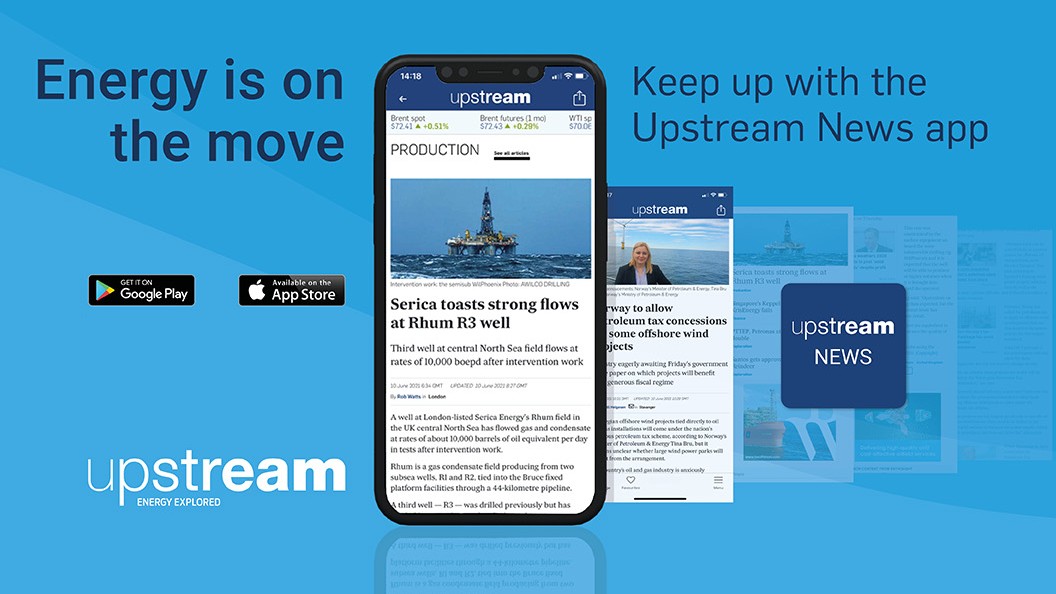 Stay a step ahead with the Upstream News app
Read high quality news and insight on the oil and gas business and its energy transition on-the-go. The News app offers you more control over your Upstream reading experience than any other platform.