Attacks by unidentified drones, widely believed to originate from Ukraine, have continued to pile pressure on oil and products storage and export infrastructure in the Krasnodar region in the south of Russia this week.
The region lies opposite the Crimea Peninsula that Russia annexed from Ukraine in 2014. It is a key transit supplier of oil and products to international markets, hosting the port of Novorossiysk and Caspian Pipeline Consortium's offshore tanker loading terminal on the Black Sea.
Two successive drone attacks hit the Ilsky oil refinery in the Krasnodar region late on 4 May and early on 5 May, according to reports.
A regional department of the Russian Emergency Situations Ministry said that the first attack caused a fire at a storage reservoir while the second assault was aimed at an oil processing unit where a blaze was also reported.
The two fires were quickly extinguished, the department said.
Privately owned Ilsky refinery is located about 40 kilometres to the southwest from the regional capital of Krasnodar and about 60 kilometres from the country's export port of Novorossiysk, serving both Russian and Kazakh oil producers.
The plant is connected to the Russian oil trunkline network and has the processing capacity of about 133,000 barrels of oil per day.
Earlier this week, another drone attack interrupted loadings of oil, products and liquefied petroleum gas at the Taman export terminal on the Black Sea, located across the Kerch Strait from the southern tip of Crimea and about 150 kilometres from the Ilsky refinery.
At least one storage tank at a large oil and products storage depot, serving the Taman terminal, has been severely damaged in a blaze after the attack.
The Russian Railroads Ministry temporary restricted the movement of rail tank cars with oil and products to the Taman terminal on 4 May. However, these curbs were removed the following day.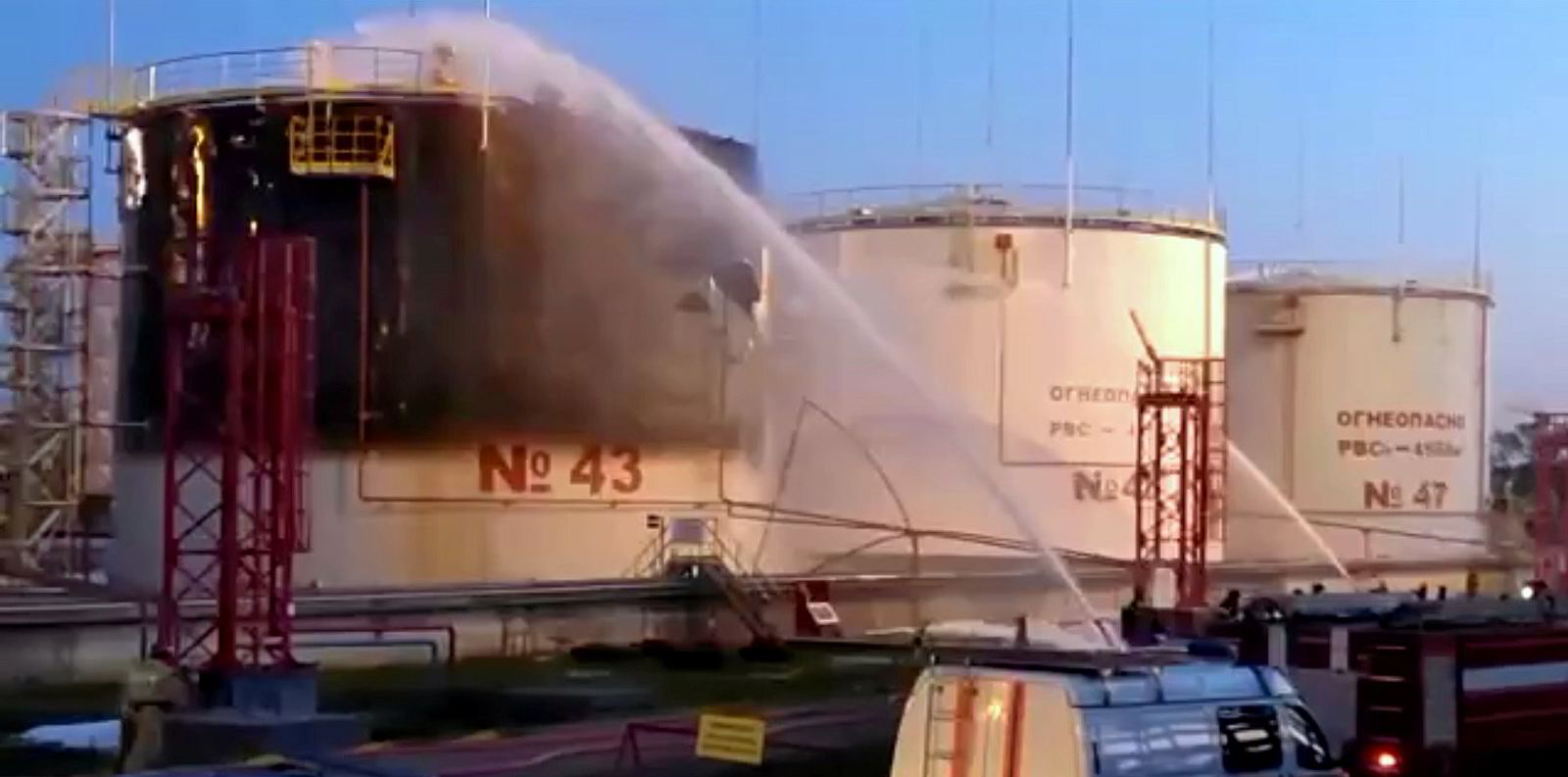 Kazakh transit
Kazakhstan Railways told exporters it will ban rail shipments of oil products to the Taman terminal from 8 May, providing no reasons for the decision, according to a document distributed to shippers, Reuters reported.
The Taman terminal claims to have an annual capacity to handle 150 million barrels of oil, products and liquefied petroleum gas. Taman is also a main outlet for the shippers of oil products from Kazakhstan, similar to the port of Novorossiysk and Caspian Pipeline Consortium.
In April, top European officials flew to Astana to warn of potential secondary sanctions if Kazakh authorities do not respond to requests to interrupt increasing re-exports of dual-use commodities to Russia, already under extensive international sanctions following its invasion into Ukraine in February 2022.
Although Kazakh governmental officials have not commented on the outcome of recent meetings in Astana, chairman of Russian transport association Gruzavtotrans Vladimir Matyagin complained to Moscow-based newspaper Izvestia this week that Kazakhstan has curbed transit of some western-made electronics and other high-tech equipment to Russia.
Russian lorry drivers have to use other transit routes running via China, Iran, Georgia, Armenia and Azerbaijan, Matyagin said.
Last year, Kazakhstan's outlook had already been downgraded following its strong dependence on Russia for exports of its crude oil and products, and possible retaliation from Moscow against the country's three main developments owned and operated by Western majors.