Tropical storm chasing, like a lot of offshore jobs, is going to the robots.
Early this month — and for the second consecutive year — the US National Oceanic & Atmospheric Administration (NOAA) deployed a fleet of uncrewed surface vehicles (USVs) to collect data from storms in the 2022 hurricane season: five in the Atlantic Ocean and Caribbean Sea, and two in the Gulf of Mexico.
The USVs, provided by California-based Saildrone, will collect data in real time that can be used to improve understanding and prediction of tropical cyclone intensity changes and advance knowledge of the ocean-atmosphere interactions that fuel them, NOAA said.
The agency announced last week that it was sticking with its earlier forecast of an above-normal number of named storms this year, despite a slow start to the season, which runs from June to December.
NOAA is expecting 14 to 20 named storms — winds of 39 miles per hour (62.8 kilometres per hour) or greater — with between six and 10 that could become hurricanes, with winds of 74 mph or greater. Three to five of those could become major hurricanes, with winds exceeding 111 mph.
So far, the season has produced three named storms and no hurricanes in the Atlantic basin.
NOAA said predicting rapid intensification, when wind speeds increase 35mph or more over 24 hours, is one of the biggest challenges to hurricane forecasting.
Studying the exchange of energy between the ocean and atmosphere is crucial to understanding how storms intensify, but gathering data is a dangerous job best done by unmanned systems.
"This season, NOAA will work with numerous partners to gather oceanic and atmospheric observations using a suite of platforms to monitor the conditions that play a role in hurricane intensity changes," said John Cortinas, director of NOAA's Atlantic Oceanographic & Meteorological Laboratory (AOML).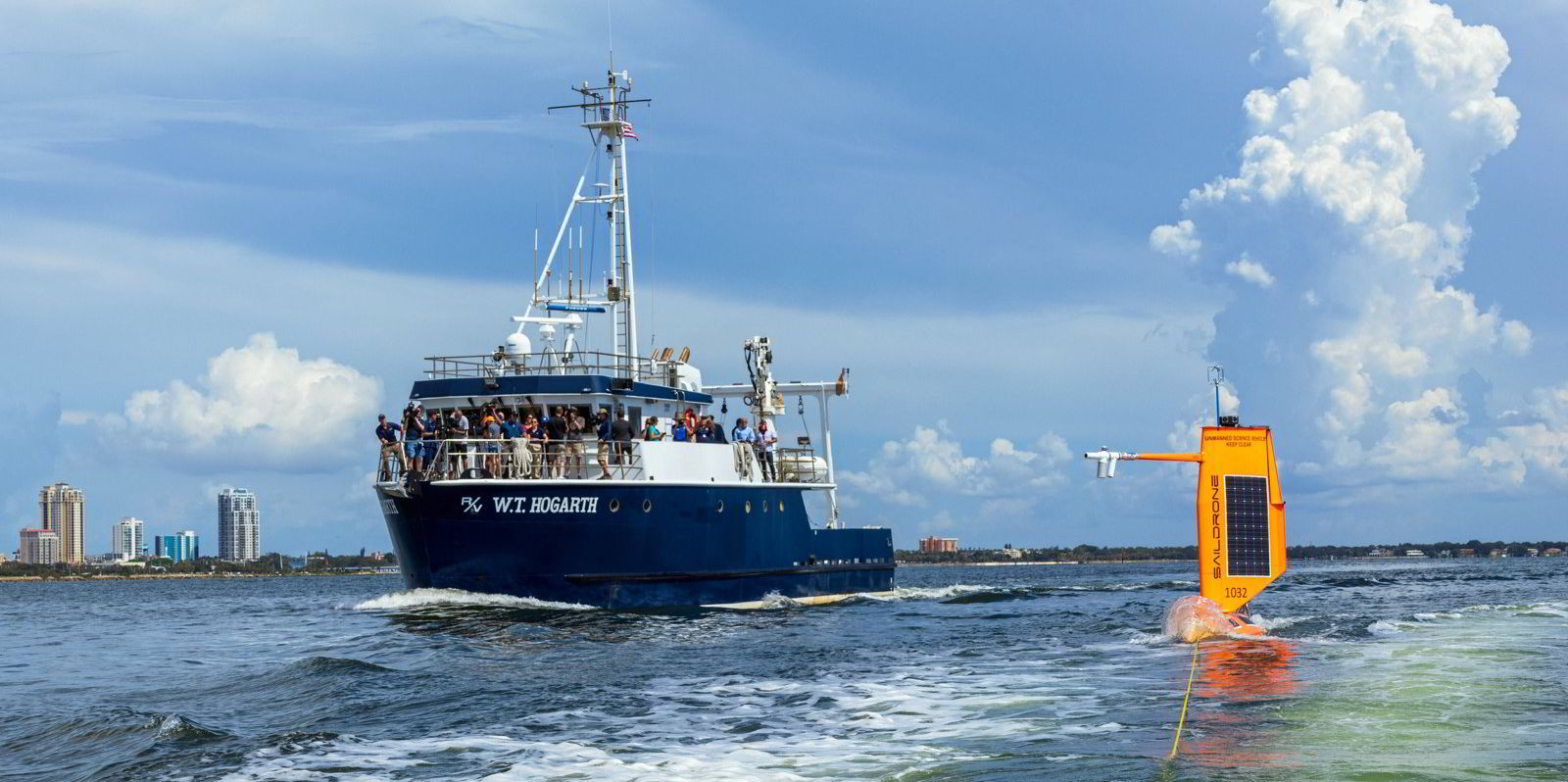 This marks the second season the agency has worked with Saildrone's USVs. The units are equipped with a "hurricane wing" and equipment to transmit meteorological and oceanographic data including air temperature and relative humidity, barometric pressure, wind speed and direction, water temperature and salinity, sea surface temperature and wave height and duration.
Last year, a USV sailed through the eyewall of Hurricane Sam, not only surviving 100-foot waves and 140 mph winds but sending back the first-ever live video footage from the eye of a Category 4 storm.
Three of the units this year will be working with underwater gliders to collect measurements of the upper ocean and air-sea interface, NOAA said. If the opportunities arise, the surface drones will also co-ordinate with Altius-600 uncrewed aircraft to be deployed for the first time from NOAA's Hurricane Hunter aircraft into storms to sample the atmosphere hundreds of feet above the ocean surface.
"The air-sea interface is where energy is transferred from the warm ocean to hurricanes, but it's not the whole story," said Greg Foltz, a NOAA AOML scientist.